Upcoming Events
A Healthy Life: Prevention and Control
Tuesday, November 19, 2019 at 6:00 p.m.
Intercultural Center Auditorium
Georgetown University
3700 O Street NW, Washington DC 20057
R.S.V.P. here
Distinguished Speakers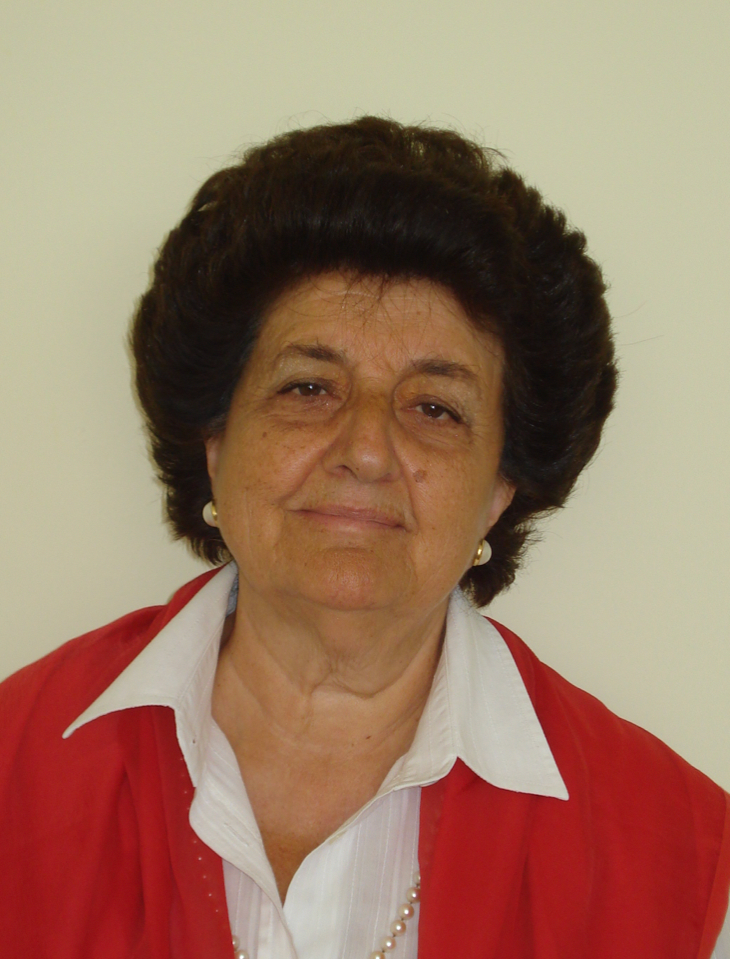 Dr. Maria Benedetta Donati, M.D. Ph.D
Head of the Laboratory of Translation Medicine and of the Neuromed Biobanking Center, Department of Epidemiology and Prevention, IRCCS Neuromed, Pozzilli, Isernia
MD Degree with the Highest distinction (1968, Catholic University, Rome) specialization in Clinical and Laboratory Hematology (1971 same University), Ph.D. in Hemostasis Physiopathology (1973, University of Leuven, Belgium), Honoris Causa MD from two Universities (Byalistok, Poland and Debrecen, Hungary), Special Mention "For Women in Science" (UNESCO-L'Oréal, Paris 2002), "100 Women Scientists " (Fondazione Bracco, Milano 2016); "Top Italian Women Scientists", ONDA, Milano 2016.
She has devoted her scientific research to the investigation of thrombosis, the process which leads to the obstruction of blood vessels and may cause major disorders such as myocardial infarction and stroke; in particular, during the first part of her scientific activity at Mario Negri Institute in Milan and subsequently at Mario Negri Sud in the Abruzzo Region, she has pioneered studies on thrombosis and cancer and on the treatment of some tumor types with anticoagulant drugs; in 1993 she launched the First International Group devoted to "Hemostasis and Malignancy" (within the International Society for Hemostasis and Thrombosis). More recently she studied the interaction between genetic and environmental factors as determinants of cardiovascular risk, and discovered, together with Licia Iacoviello, the presence of a genetic variant of a clotting factor which would protect 20% of the Italian population from myocardial infarction.
In 2005 she was a founder and is a Member of the Steering Committee of the Moli-sani study,an ongoing epidemiological prospective project on nearly 25,000 adults living in the Molise Region. The aim is to analyse risk or protective factors of chronic degenerative diseases (CV disease, cancer, neurodegenerative disease) and to substantiate the beneficial effects of the Mediterranean Diet on health and quality of life.
More than 64,000 citations, H. Index: 93. She is included in the top 4% of the 1,649 most cited Italian biomedical investigators.
Five selected publications
Circulating Tissue Factor Levels and Risk of Stroke: Findings from the EPICOR Study.
Iacoviello L1, Di Castelnuovo A2, de Curtis A2, Agnoli C2, Frasca G2, Mattiello A2, Matullo G2, Ricceri F2, Sacerdote C2, Grioni S2, Tumino R2, Napoleone E2, Lorenzet R2, de Gaetano G2, Panico S2, Donati MB2.
Stroke. 2015 Jun;46(6):1501-7. doi:10.1161/STROKEAHA.115.008678.
Abstract
Mediterranean Diet and Healthy Life: Messages from the Moli-sani Study
With its 25,000 citizens recruited, the Moli-sani Study is one of the largest population studies ever carried out in Europe. Established in 2005-2010 to investigate genetic and environmental factors contributing to the onset of major chronic diseases, this study, conducted in a small region of Southern Italy, can count on a detailed map of the eating habits of the participants. One of the most explored fields of research so far has been that of the Mediterranean Diet, to which the study has enormously contributed during the last decade with numerous investigations. Based on results from the Moli-sani Study, it has been possible to confirm the health advantages associated with adherence to the Mediterranean Diet not only for the general population, but also for subjects at high risk, as individuals with type 2 diabetes, cardiovascular patients or the elderly. Other healthy life styles, such as control of the body weight, physical exercise and no smoking, add to the Mediterranean Diet to further prolong survival. The Moli-sani Study has also opened an unprecedented field of investigation that focuses on potential diet inequalities linked to quality of Mediterranean products, beyond traditional assessments based on measurements of amount and frequency of food consumed.
---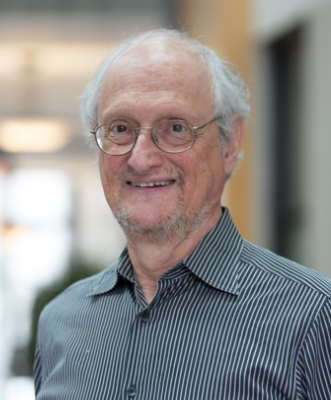 Dr. Frank Sacks
Professor of Cardiovascular Disease Prevention in the Nutrition Department of Harvard T.H. Chan School of Public Health
Professor of Medicine at Harvard Medical School
Dr. Sacks led the panel that designed the DASH Study, which crafted a healthful eating pattern and demonstrated that it lowered blood pressure more effectively than any previous dietary treatment. Subsequently Dr. Sacks led the DASH-Sodium study, which determined the dose-response effect of dietary sodium on BP. These multi-center National Heart Lung and Blood Institute trials found major beneficial additive effects of low salt and a dietary pattern rich in fruits and vegetables on blood pressure. He also led the landmark PoundsLost trial which showed the effectiveness of several healthy diets with differing fat, carbohydrate and protein content on long term weight loss. Currently, he is studying the role of diet to prevent cognitive decline in aging. His laboratory studies human HDL metabolism and subspeciation.
Dr. Sacks received the 2011 Research Achievement Award of the American Heart Association for lifetime research accomplishment. Dr. Sacks has published 220 original research articles and 88 reviews, editorials, and letters.
Abstract
Healthful Dietary Patterns to Prevent and Alleviate Chronic Disease
Healthful dietary patterns such as the Mediterranean, vegetarian, and DASH diets lower risk of cardiovascular disease and other chronic diseases. A DASH-type diet with low sodium content can virtually prevent incidence of hypertension. Finally, observational studies suggest that these dietary patterns prevent cognitive decline with aging, an association that is currently being tested in a randomized trial, called MIND.
Clinical trials, prospective observational studies, and mechanistic studies link certain dietary fats and carbohydrates to cardiovascular disease. The evidence is presented in detail in an American Heart Association Presidential Advisory on Dietary Fats and CVD (Sacks FM et al, Circulation 2017;136:e1-23). In summary, randomized trials that replaced saturated fat with polyunsaturated fat, mainly linoleic acid, lowered risk of cardiovascular disease. In contrast, a meta-analysis of six trials that replaced saturated fat or total fat with carbohydrate did not show significant reduction in CVD. This indicates that any evaluation of a macronutrient or a food needs to consider the replacement.
---
Moderator & Discussion Leader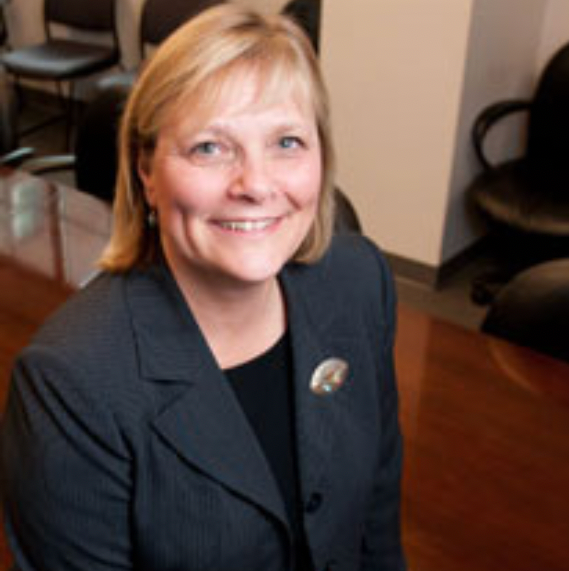 Laura Anderko, Ph.D., RN
The Robert and Kathleen Scanlon Chair in Values Based Health Care Professor & Director of the Mid-Atlantic Center for Children's Health and the Environment at Georgetown University School of Nursing & Health Studies
Professor Anderko holds the Robert and Kathleen Scanlon Endowed Chair in Values Based Health Care and is PI for the Mid-Atlantic Center for Children's Health and the Environment, a Pediatric Environmental Health Specialty Unit Serving Region3. She is a scholar and educator in the fields of public health and environmental health, with a focus on health equity.