Upcoming Events
---
One-Day Student-Center Workshop on Innovative Solutions to Business Challenges Leading to Paid Internships
Saturday, April 4th via Zoom
The Italian Research Institute of Georgetown College would like to invite all Georgetown students to apply for participation in an exciting One-Day Student-Centered Workshop: Innovative Solutions to Business Challenges. The Workshop has served as a bridge between business and academia and offers students a great opportunity to intellectually engage in finding solutions to real challenges confronting the business world today. This unique event features leaders from well-known and established Italian companies who will challenge students to come up with innovative solutions to these issues. The workshop encourages students to engage in collaborative research that will lead to paid internship opportunities with the firms.
This year, top executives from the two participating Italian companies, Eni S.p.A. and Kedrion Biopharma S.p.A. will present the challenges to students. The participating students, divided into small groups, will work together and present a solution to the challenge. At the end of the day, the respective business leaders, faculty, and the Institute director will select the winning teams who will be offered paid internship opportunities and other perks.
Participating Companies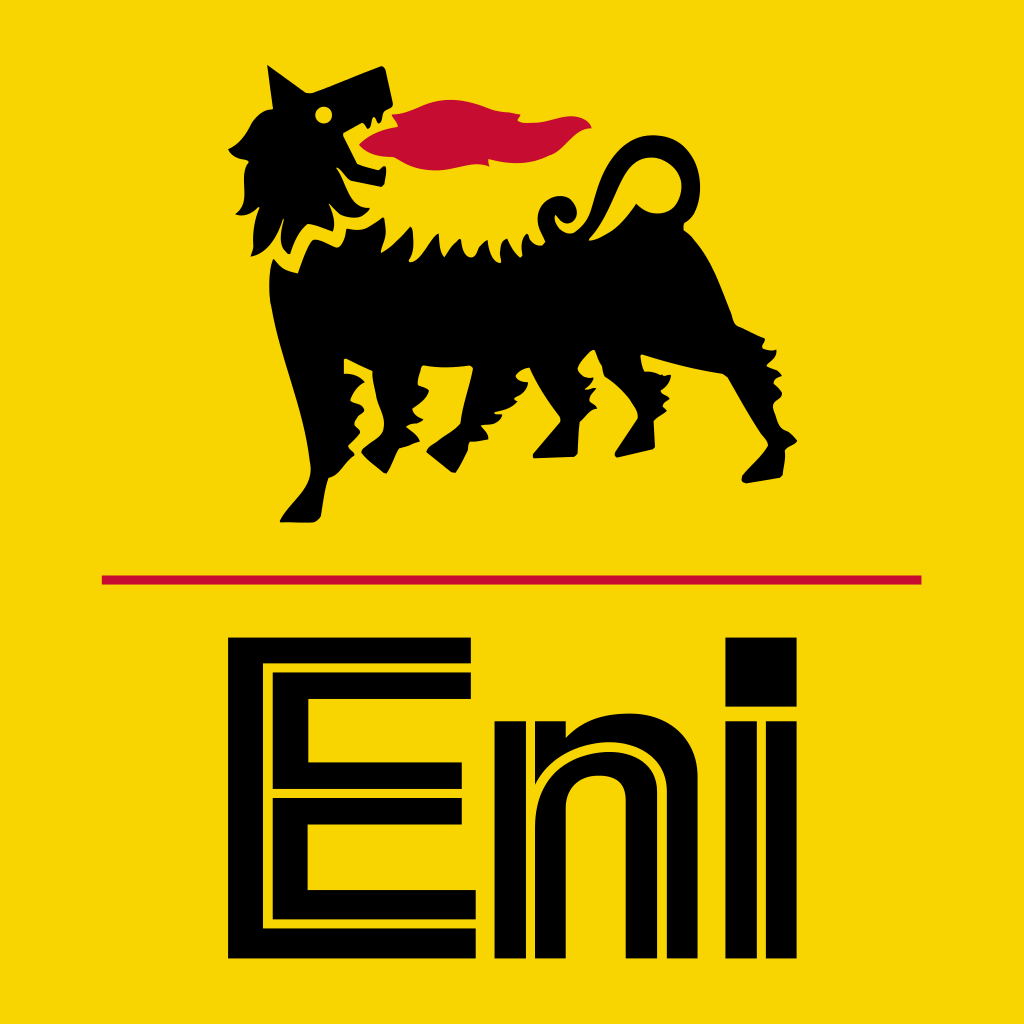 Eni S.p.A.
Italian Multinational Oil & Gas Company
Eni is a global energy major, headquartered in Rome. With €76 billion in revenue, it is Italy's largest company. It employs 33,000 people in 67 countries across 5 continents. Amongst key presence areas are Europe, MENA and Sub-Saharan Africa. Eni is a recognized world leader in Exploration and Production of gas and oil, has a significant presence in downstream energy markets (lubricants, products, retails sales of gas & power), and chemicals. Furthermore, it has expanded its investments to renewable power generation and circular economy applications.
In the US, Eni is presently active in Texas and Alaska in the Oil & Gas business; it has launched an ambitious plan to develop renewable energy projects; it has opened its Corporate Venture Capital initiative. It has offices in Houston, Boston, New York, and Washington DC.
In September 2019, Eni's Board of Directors approved the company's new Mission, driven by sustainability and incorporating 8 SDGs into the company's strategy. And, as member of the Oil & Gas Climate Initiative, Eni expresses its commitment to leading the reduction of the energy value chain carbon footprint. Beyond policy, Eni is investing in digitalization, energy efficiency, alternative power generation systems (renewalbe and nuclear fusion), etc. in a coordinated effort to decarbonize the energy system and to build a sustainable and innovative energy business.
This is the fifth year Eni has participated in the Georgetown workshop. On a rotating basis, students from the chosen team are offered paid internships at Eni's Washington DC Office, which ensures Eni relations with US Authorities and policy makers, stakeholders and opinion makers in the energy and climate sector. Some of the past participants have been offered positions in the company.
Marco Margheri, Senior Vice President of Eni US Representative Office in Washington DC will present a challenge related to advocating the company's view on the energy transition, and supporting the broadening of its interests to new business domains.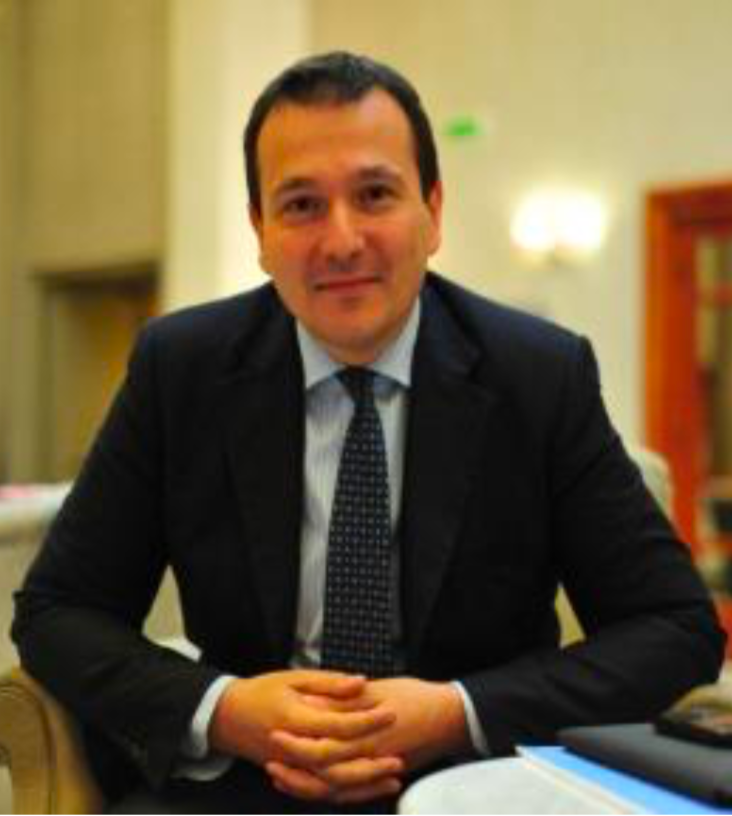 Marco Margheri
Sr. Vice President
Eni US Representative Office in Washington DC
Marco Margheri joined Eni in Oct. 2019 in the International Affairs Department as the SVP for the ENI US Representative Office in Washington DC. His focus will be on relations with US Energy and Climate policymakers and stakeholders, as well as on US Energy and Climate domestic and global policies. He also serves as the Chair for Italy of the WEC – World Energy Council (www.wec-italia.org), is a Member of the Executive Committee of IAI – Istituto Affari Internazionali (www.iai.it), a Council member of the ECFR – European Council on Foreign Relations (www.ecfr.eu). Marco is a visiting professor on EU Energy Policy at LUISS University in Rome.
Marco is enrolled in the Italian Journalists' Register, and is a honorary member of the Milano per la Scala Foundation in Milan. He has been appointed a Chevalier in the Ordre National du Mérite of the French Republic. Prior to joining Eni, Marco Margheri has been Edison's Executive Vice-President for Sustainability, Institutions & Regulation, and was responsible for Sustainability policies and Corporate Social Responsibility initiatives, as well as for Edison advocacy towards Italian, European and International Institutions and Regulatory Boards, stakeholders and opinion leaders. Marco has previously held positions with General Electric Oil & Gas and with Burson-Marsteller Cohn & Wolfe.
Eni Challenge: Advocating the Energy Transition
Energy and climate developments are amongst the most important pillars on which the future of our society rests. In the past, it has been technologies and markets alone that have dictated the direction of energy systems. Today, the urge of scaling up the fight against climate change has become a key factor in shaping policies, investment behaviors and corporate strategies.
Eni has diversified its energy mix to focus on low-emitting natural gas, and has launched new business initiatives focusing on renewables, circular economy platforms and new digital endeavors, while also continuing to meet the global economy's growing demand for oil in an ever more sustainable fashion (i.a. via committing to net zero carbon emissions for its upstream business within 2030).
As part of Eni's work in Washington D.C., Eni's Representative Office interacts with U.S. law- and policy-makers and stakeholders, in order to communicate the company's strategy and advocate its historical and new business interests. This requires an advocacy strategy, capable of reaching out to old and new stakeholders and of managing potential trade-offs.
Analyze the challenge of adapting corporate advocacy in a changing business and policy environment. Define the key objectives and potential obstacles, analyze Washington D.C.'s policy making arena for the Oil & Gas and new energy sectors, identify mutually reinforcing and potentially diverging challenges and interactions. Then, devise an advocacy strategy and plan.
---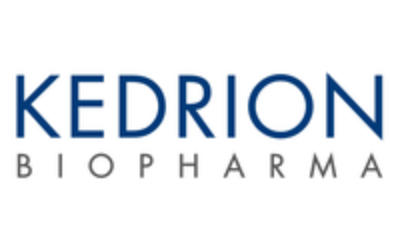 Kedrion Biopharma S.p.A.
Italian Biopharmaceutical Company
Kedrion Biopharma is a biopharmaceutical company that collects and fractionates blood plasma to produce and distribute plasma-derived therapies for use in treating patients suffering from Hemophilia, Primary Immunodeficiencies and other serious illnesses.
Kedrion puts people at its heart, placing a high value on the welfare of those who benefit from its products, as well as on the people and the communities it serves. Kedrion acts as a bridge between donors and the people who need treatments, and works on a global scale to expand the patients' access to available treatments.
Headquartered in Italy, Kedrion Biopharma has a market presence in 100 countries. In the field of plasma derivatives,it is the world's 5th most important player and Italy's 1st. The company employs more than 2,500 people, over 1100 of whom are in Italy: over 37% of staff is under the age of 35 and women account for 50% of the workforce.
In Italy, Kedrion is a partner of the National Health System, which it concretely supports in the pursuit of self-sufficiency in the supply of plasma-derived products. At the same time, the company offers its expertise and its efforts to communities and health systems all over the world to achieve the same goal, in the attempt to help improve the quality of life of people with rare diseases.
The company manages the entire plasma transformation cycle (supply, production and distribution), on a vertical integration business model. Our production plants are in Italy (Bolognana and Castelvecchio Pascoli – which is nearing completion – near Lucca, and Sant'Antimo, near Naples), Hungary (in Gödöllő, near Budapest) and the United States (in Melville, New York). Kedrion owns fully-operational plasma collection centers in the United States and Europe. In particular, a collection centre in Buffalo, State of New York, specializes in plasma with a high Anti-D antibody content, used to manufacture an Anti-D Immunoglobulin-based medicinal product for the prevention of Haemolytic Disease of the Fetus and the Newborn (HDFN). Paolo Marcucci, President and CEO of Kedrion Biopharma S.p.A. will be presenting the challenge.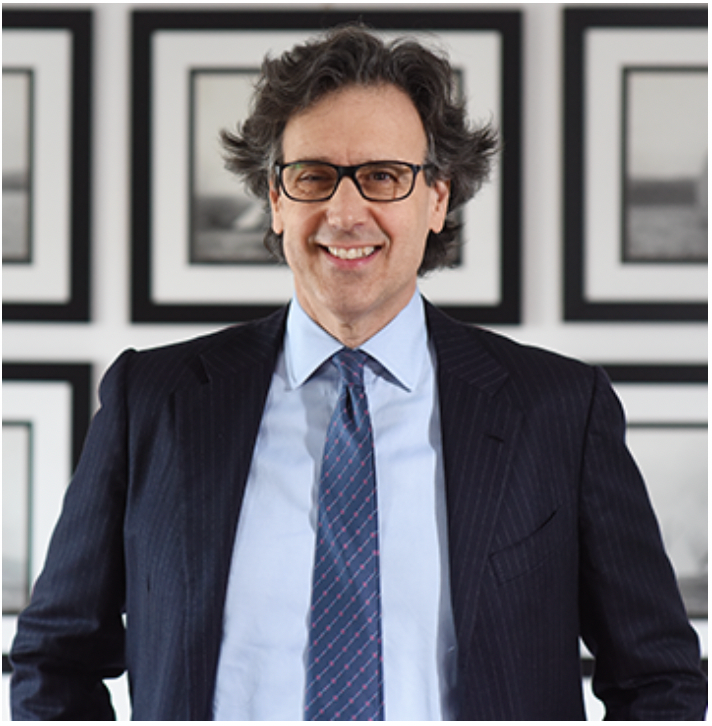 Paolo Marcucci
President and CEO of Kedrion Biopharma S.p.A.
Paolo Marcucci is President and CEO of Kedrion Biopharma S.p.A. a biopharmaceutical company specializing in the development, production and distribution of plasma-derived therapies for serious, often rare conditions such as hemophilia and auto-immune disease.
Born in Barga (Lucca, Italy), Mr. Marcucci studied Business and Economics at the University of Pisa (Italy) and holds a Masters degree in Business Administration from the Edhec Business School of Lille and Nice (France).
Under his leadership, Kedrion has grown from its Italian roots into a global entity with operations and subsidiaries in Europe, Latin American, Asia and the US. Its products are now sold in more than 100 countries. He has served on the Plasma and Protein Therapeutics Association (PPTA) Global Board of Directors since 2009, serving as Chair from 2013 to 2015. Mr. Marcucci has extensive experience in the telecommunications sector as well, having served as CEO of the London-based, pan European satellite channel from 1998 to 1993.
Kedrion Biopharma Challenge
Plasma Protein therapies treat well-defined medical conditions, replacing missing or deficient proteins found in plasma, allowing their recipients to lead healthier and more productive lives. The patient populations that rely upon plasma protein therapies generally require regular infusions or injections for their entire lives.
The starting material for all the plasma-derivatives medical products is human plasma, collected from remunerated or non-remunerated donors all over the world. Unfortunately, the plasma collected every year is not enough to guarantee access to care to all the patients in need, and plasma-derivative companies such as Kedrion have to carry out through choices in allocating the available product throughout the different countries.
In countries like US, Germany, Austria, Hungary, and Czechia, the blood and plasma system is capable of collecting more plasma than national needs, hence exporting plasma for other countries patients. In these countries plasma collection envisage a remuneration/reimbursement for plasma donors. Nonetheless, for cultural and historical reasons it is not foreseeable nor likely whether other countries will choose to give a remuneration to their plasma donors.
The students' groups will work on possible plans to achieve a sustainable global plasma collection growth, providing different suggestions for countries with donors remuneration and countries based on the non-paid plasma donors.
---
Sinners, Saints, and Prophets: Music and Theater in Modern Naples
Round Table Discussion & Performance by the Georgetown Carroll Consort
CANCELED
New North McNeir Auditorium, Georgetown University
Elisa Novi Chavarria is Professor of History of the Early Modern Age at the University of Molise, Italy. Her main research area is the social and religious history in the Spanish imperial world: among her most recent publications are Forme e simboli dell'universalismo ispanico: il processo di integrazione tra le "nazioni" della Monarchia attraverso la rete assistenziale (1578-1598), in «Rivista storica italiana», 129 (2017); Confortatori d'anime e/o consulenti militari: i carmelitani spagnoli del convento di Nostra Signora del Buon Successo di Napoli (1638-1687), in «Dimensioni e problemi della ricerca storica», 1 (2018); Domestic Religion and Connected Spaces: Isabella della Rovere, Princess of Bisignano (1552–1619), in M. Corry – M. Faini – Alessia Meneghin (edd.), Domestic Devotions in Early Modern Italy(Brill 2019).
Giulio Sodano is currently Professor of History of the Early Modern Age at the Università of Campania "Luigi Vanvitelli", and is the coordinator of the Ph.D. Program in History and Transmission of Cultural Heritage. He has worked extensively on the history of ecclesiastical institutions and religious life in Southern Italy, as well as on the analysis of the mechanisms that create sanctity. Other research areas are the political, economical and social role of aristocracy and the city identities in Southern Italy. He has recently devoted himself to the history of European dynasties, to the symbolic aspects of monarchic power, and to the upbringing of young princes.
Among his monographs are Modelli e selezione del santo moderno. Periferia napoletana e centro romano, Naples: Liguori, 2002; Il miracolo nel Mezzogiorno d'Italia dell'età moderna tra Santi, Madonne, guaritrici e medici, Naples: Guida, 2010; Da baroni del Regno a Grandi di Spagna. Gli Acquaviva d'Atri: vita aristocratica e ambizioni politiche, Naples: Guida, 2012; Memorie di famiglia. Il libro dei Foschi: comportamenti demografici e sociali di una famiglia meridionale del ceto intermedio (1594-1963), Naples: ESI, 2014. He co-edited with Giulio Brevetti the volume Io, la Regina. Maria Carolina d'Asburgo-Lorena tra politica, fede, arte e cultura, Palermo: Quaderni di Mediterranea, 2016.
Giulio Brevetti is a Research Fellow in History of Art Criticism at the Università della Campania "Luigi Vanvitelli". Much of his research focuses on royal iconography and portraiture. He is the author of La patria esposta. Arte e Storia nelle mostre e nei musei del Risorgimento (2018), a monograph on the exhibitions of history and artistic production of the Risorgimento.
Paologiovanni Maione is Professor of Music History and Aesthetics at the Conservatory "San Pietro a Majella" in Naples. He is a consultant member for the musicological activities of the Fondazione "Pietà de' Turchini" in Naples, a member of the scientific board of the Fondazione Pergolesi-Spontini at Jesi, as well as of the Da Ponte Research Center in Vienna. He has held appointments with the Department of the Humanities if the University "Federico II" in Naples. From 1998 to 2003 he was in the directive committee of the «Rivista Italiana di Musicologia», and from 2004 to 2009 he was responsible for the section in charge of all conferences.
Since 2010 he has been a member of the advisory board of the same section. Among his numerous publications are Le istituzioni musicali a Napoli durante il Viceregno Austriaco (1707-1734). Materiali inediti sulla Real Cappella ed il Teatro di San Bartolomeo (Naples: 1993), «Onesto divertimento, ed allegria de' popoli». Materiali per una storia dello spettacolo a Napoli nel primo Settecento (Milan: 1996). La cappella musicale del Tesoro di San Gennaro di Napoli tra Sei e Settecento (Naples: 2008). He has edited several volumes: the Storia della musica e dello spettacolo a Napoli. Il Settecento was published by Turchini in Italy in 2009 and by Bärenreiter in Kassel, Germany, in 2010. Francesco Cotticelli is Associate Professor of Theatre Studies at the University "Federico II" in Naples. He obtained his Ph.D. in History of Modern and Contemporary Theatre in 1998 and held a post-doc appointment at Ohio State University, U.S.A. In 2004 he was visiting professor at the Institut für Film-, Medien- und Theaterwissenschaft of the University of Vienna, Austria.
He has extensively studied the theatrical life in Naples between the 17th and the 18th century, carrying out thorough research into archival funds, which provided insight into the outstanding milieu of the Southern capital and its connections with other European places. Among his numerous publications are the bilingual critical edition of the richest collection of scenari, the Casamarciano, (The Commedia dell'Arte in Naples, New York-London 2001), and that of the fundamental treatise Dell'arte rappresentativa premeditata, ed all'improvviso (1699), by Andrea Perrucci (New York-London 2008). He collaborates with theatre journals in Italy and abroad. Since 1990 he has given lectures and taken part in numerous symposiums worldwide.
Repertoire for April 6th Sacred Music Program
Selections from Stabat Mater by Giovanni Battista Pergolesi. The work was composed in 1736 for the Neapolitan Confraternitá dei Cavalieri di San Luigi di Palazzo
1. "Stabat Mater Dolorosa" Grave, duet
2. "Cujus animan gementem" Andante amoroso, soprano solo
3. "O quam tristis et afflicta" Larghetto, duet
4. "Quae moerebat et dolebat" Allegro, alto solo
11. "Inflammatus et accensus" Allegro ma non troppo, duet
12. "Quando corpus morietur" Largo assai, duet
The Carroll Consort
Violins: Marc Pitrois, Beau Reitz, Vidya Mullangi, Sayani Majmundar
Viola: Liza Roberts, Emma Oeschner, Sophia Limacher
Cello: Rachel Hwang, Joon Kim
Harpsichord: Hojoon Kim (student director of TCC)
Vocalists: Isabella Turilli, Alicia Zeng (president of TCC)
Faculty Advisor: Professor Frederick Binkholder
---
From the Past to the Future: An Exploration of the Scientific Causes & Effects of Climate Change
CANCELED
Intercultural Center Auditorium, Georgetown University
Speakers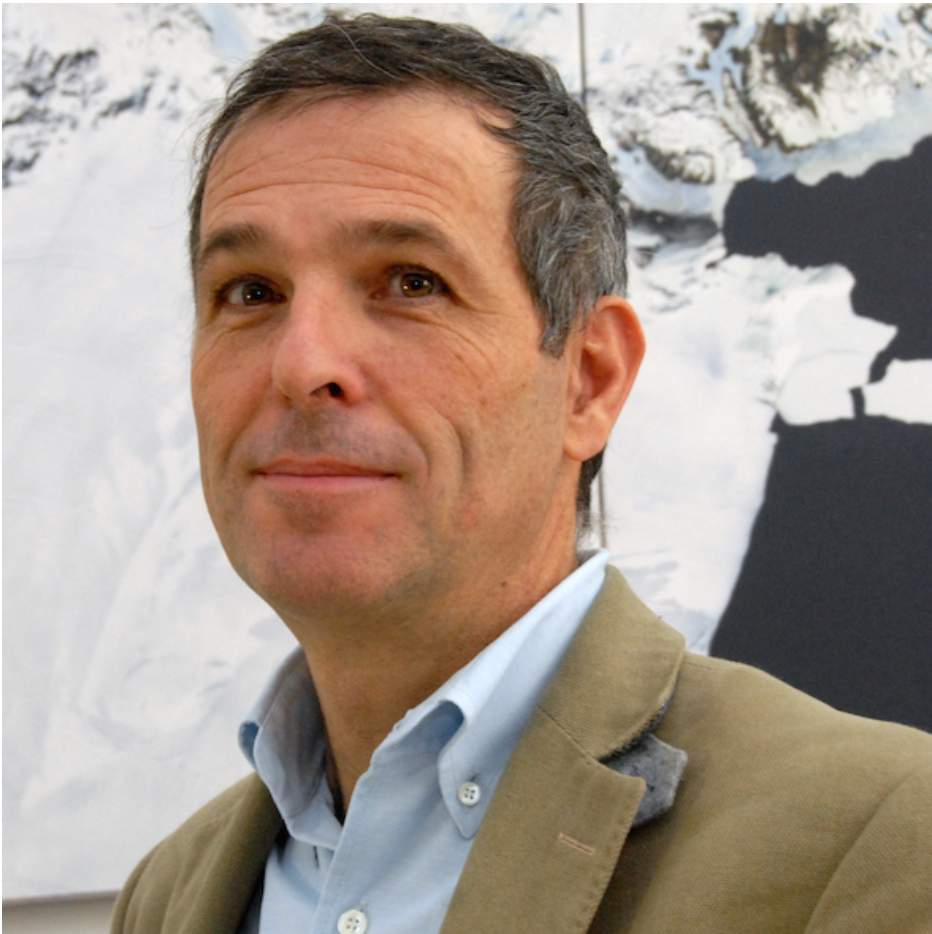 Carlo Barbante
Department of Environmental of Sciences, Informatics and Statistics
University of Ca'Foscari of Venice and
Institute of Polar Sciences – CNR

Carlo Barbante is Full Professor at the Ca'Foscari University of Venice, where he works on paleoclimatic reconstructions through ice cores, since many years. He is associate researcher at the Institute for Polar Sciences of the National Research Council of Italy. He has participated in several expeditions in polar regions and in the Alps and is author of more than 270 publications in high impact scientific journals. Professor of Earth's Climate at Ca'Foscari-Harvard Summer School, he has been recently granted by the European Research Council with a prestigious Advanced Grant. Carlo has been professor at the Accademia Nazionale dei Lincei and is an elected member of the Accademia delle Scienze detta dei XL and of the Istituto Veneto di Scienze Lettere ed Arti. He is currently past-President of the Italian Society for Climate Sciences and National Representative in the H2020 Programme Committee on "Climate Action, Environment, Raw Material and Resource Efficiency".
Written in the Ice – a Lesson from the Past
Abstract
Coming soon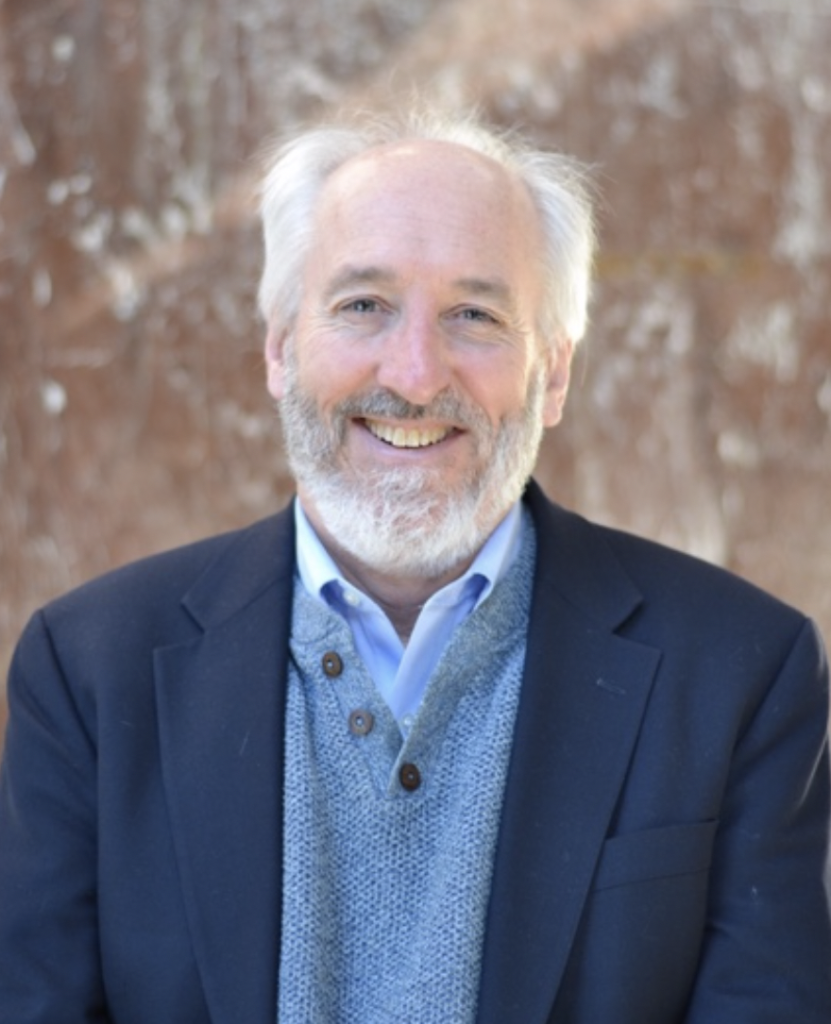 Paul Shepson
Dean of the School of Marine and Atmospheric Sciences
Stony Brook University
Paul Shepson was born and raised in Elmira, N.Y., a child of the Finger Lakes. He is an atmospheric chemist, and is currently Dean of the School of Marine and Atmospheric Sciences at Stony Brook University. From 2014 – 2018, he served as Director of the Division of Atmospheric and Geospace Sciences at the National Science Foundation, as a "rotator", on leave from Purdue University, where he has been the Jonathan Amy Distinguished Professor of Chemistry, and Earth, Atmospheric, and Planetary Sciences. At Purdue he was also the founding Director of the Purdue Climate Change Research Center. Professor Shepson's research focuses on exchange of gases between the surface and the atmosphere in a variety of environments and involves building unusual platforms including tethered balloons, ice-tethered buoys, and his group's aircraft, the Airborne Laboratory for Atmospheric Research. He is an avid pilot. He is passionate about understanding and communicating about climate change and its impacts and related constructive problem solving. He is currently working with New York State in developing climate mitigation plans for the State.
Embracing the Challenge of Climate Change Mitigation
Abstract
Coming soon.