2023 Student-Centered Workshop on Innovative Solutions to Business Challenges Leading to Paid Internships
Saturday, March 25, 2023 at 9:00 a.m.
Intercultural Center (ICC) 204
Georgetown University
The Italian Research Institute of Georgetown University College would like to invite all Georgetown undergraduate students to apply for participation in an exciting Student-Centered Workshop on Innovative Solutions to Business Challenges Leading to Paid Internships. The Workshop has served as a bridge between business and academia and offers students a great opportunity to intellectually engage in finding solutions to real challenges confronting the business world today. This unique event features leaders from well-known and established Italian companies who will challenge students to come up with innovative solutions to issues they will present. The workshop encourages students to engage in collaborative research that will lead to paid internship opportunities with the firms.

During the Workshop, scheduled on Saturday, March 25, 2023, at 9:00 a.m. management of two Italian iconic companies, Eni, S.p.A. and Zegna Group will meet with Georgetown students and invite them to solve a challenge related to the issue they will present. The registered students, divided into small groups, will be assigned different classrooms and work together and submit their solution in a PowerPoint presentation. A review committee including the Company leaders will select the winning teams who will be offered paid internship opportunities.
The application deadline is March 23, 2023
We have reached the maximum capacity of students for this year's workshop and are no longer accepting applications. We look forward to reviewing your application next year!
---
Participating Italian Companies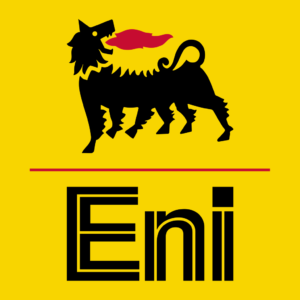 Eni S.p.A. is an Italian multinational energy company headquartered in Rome. We are a global energy company, active at every stage of the value chain: from natural gas and oil to co-generated electricity and renewables, including both traditional and bio-refining and chemicals. We are taking real action to support a just transition that creates long-term value and allows everyone to access reliable and clean energy while protecting the environment.
Eni wants to be a leader in the energy sector with a long-term strategy toward carbon neutrality in 2050. Following a phase of great transformation that allowed the company to increase and diversify its portfolio whilst strengthening its financial structure, in 2020 Eni reached a new milestone in the development of its business model by presenting its first long-term strategic plan. The company is combining the goals of continuous development in a rapidly evolving energy market. With a significant reduction of its carbon footprint, the company's long-term strategy takes full commitment to reduce all GHG emissions related to the energy-related activities. In 2021, Eni took a further step towards products sold (Scope 1+2+3).forward, committing to total decarbonization of all products and processes, outlining the integrated and evolutionary paths of its individual businesses towards carbon neutrality in 2050.
In 2022, we further enhanced our strategy by leveraging technology integration, development of new business models, and close collaboration with stakeholders, accelerating our path towards Net Zero in 2050, with new short and medium-term targets that confirm our commitment to further align our emissions reduction trajectory with 1.5°C scenarios.
The new short and medium-term targets envisage a 35% reduction in absolute net scope 1, 2, and 3 emissions by 2030 and 80% by 2040 (vs. 2018), accelerating the 25% and 65% reduction targets of the previous plan. In addition, the target of Net Zero emissions from Eni's operations (scope 1+2) has been brought forward to 2035 and a new reduction target of 40% in 2025 compared to 2018 has been set. These targets clearly show our progress in implementing our decarbonization strategy.
Proprietary and breakthrough technologies will be the strategic drivers of the decarbonization path, ensuring a leading position in the energy transition through research and technological innovation.
Moreover, Eni has long-standing and solid partnerships with academia, civil society, institutions, and business associations to contribute to the energy system decarbonization.
This is the eighth year Eni has participated in the Georgetown workshop. On a rotating basis, students from the chosen team are offered paid internships at Eni's Washington DC Office. Two of the past participants have been offered positions in the company.
Marco Margheri, Head of Eni's US Relations and Chairman of Eni New Energies US Inc. will present the challenge.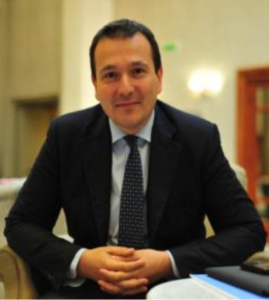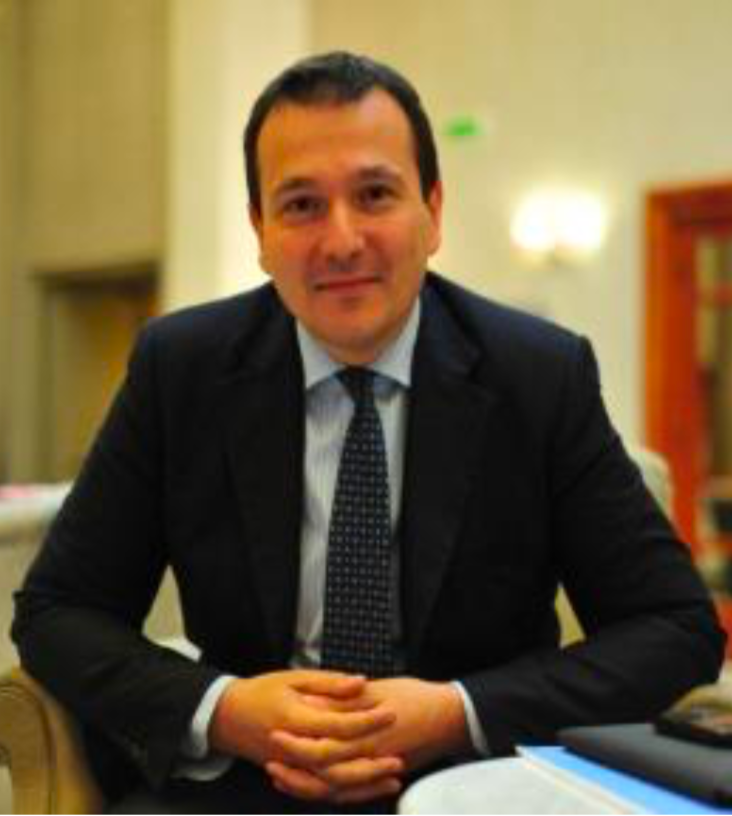 Marco Margheri
Head of Eni's US Relations and
Chairman of Eni New Energies US Inc.
Marco Margheri is the Head of Eni's US Relations and Chairman of Eni New Energies US Inc. He oversees relations with US Authorities, US-based IFIs, and multilateral processes of interest for the company. Marco is also serving as a Board Member for the Atlantic Council, a member of the European Council on Foreign Relations, and Chair for Italy of the WEC – World Energy Council. Prior to joining Eni, he was Italy's Edison Executive Vice-President for Sustainability, Institutions & Regulation overseeing activities in Rome and Brussels, and held positions with GE Oil & Gas and Cohn Wolfe. Marco is also a visiting professor at LUISS Guido Carli University in Rome, a member of the Italian press, and an Honorary Member of the Milano per la Scala Foundation in Milan.
Student Presentations
Presentation
Members
Group 1
Thomas Foley, Georgetown University College
Charlotte Vitalo, Walsh School of Foreign Service
Nicholas Lynch, McDonough School of Business
Group 2
Braden Masih, Walsh School of Foreign Service
Maxwell Bassin, Walsh School of Foreign Service
Dario Cassera, Georgetown University College
Group 3
Thomas Fogarty, Walsh School of Foreign Service
Frederick Mwansa, Walsh School of Foreign Service
Aidan McCarthy, Georgetown University College
Lucas Richardson, Georgetown University College
Group 4
Theo Mack, McDonough School of Business
Amanda Davis, Georgetown University College
Mia Foster, Georgetown University College
Group 5 (Winners)
Julian Wang, Georgetown University College
Aidan Post, Georgetown University College,
Alexander McCarthy, McDonough School of Business
Group 6
none
Group 7 (Runners-up)
Dominic Gordon, Walsh School of Foreign Service
Maxwell Johnson, Georgetown University College
Kaitlin Martin, Georgetown University College
---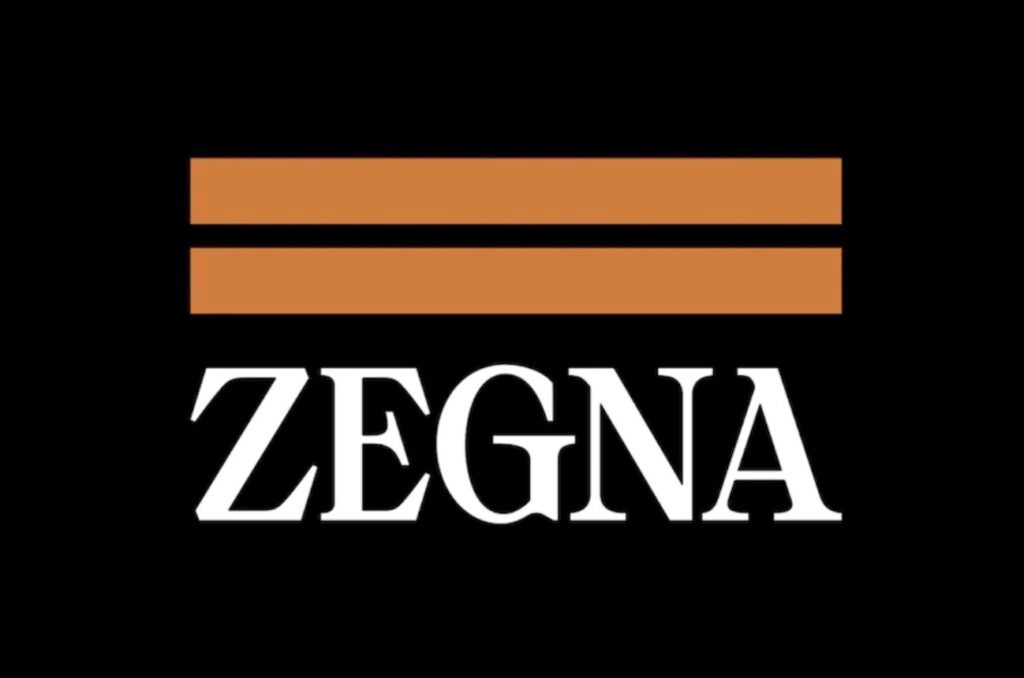 Founded in 1910 in Trivero, Italy by Ermenegildo Zegna, the Zegna Group designs creates and distributes luxury menswear and accessories under the Zegna brand, as well as womenswear, menswear, and accessories under the Thom Browne brand. Through its Luxury Textile Laboratory Platform – which works to preserve artisanal mills producing the finest Italian fabrics – the Zegna Group manufactures and distributes the highest quality fabrics and textiles. Group products are sold through over 500 stores in 80 countries around the world, of which 299 are directly operated by the Group as of September 30, 2022 (242 Zegna stores and 57 Thom Browne stores). Over the decades, Zegna Group has charted Our Road: a unique path that winds itself through era-defining milestones that have seen the Group grow from a producer of superior wool fabric to a global luxury group. Our Road has led us to New York, where the Group has been listed on the New York Stock Exchange since December 20, 2021. And while we continue to progress on Our Road to Tomorrow, we remain committed to upholding our founder's legacy – one that is based upon the principle that a business's activities should help the environment. Today, the Zegna Group is creating a lifestyle that marches to the rhythm of modern times while continuing to nurture bonds with the natural world and with our communities that create a better present and future.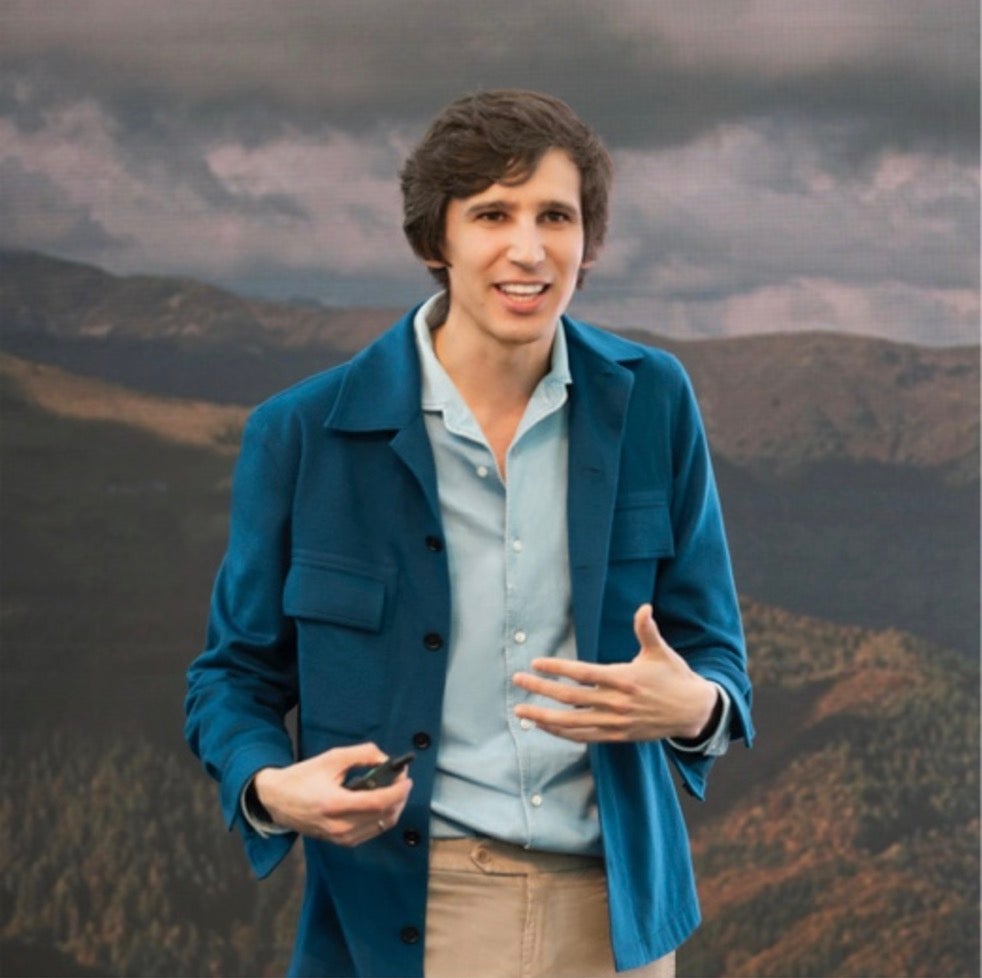 Angelo Zegna
Consumer and Retail Excellence Director
Angelo Zegna is currently the Consumer and Retail Excellence Director at Zegna. Previously, he served as Head of Retail and Merchandising USA for Zegna based in New York. In the past, he was Head of Stores at Appear Here the leading marketplace for short-term retail space. He started his career at Bain & Company as Senior Associate Consultant moving then to Luxottica in São Paulo, Brazil first and later NYC, USA as well as for Bain & Company in Mumbai, India. Born in 1988, Angelo Zegna holds an M.B.A. from Harvard Business School and a Bachelor of Science from The School of Foreign Service at Georgetown University.
Student Presentations
Presentation
Members
Group 1
Giavonna Darcy, Georgetown University College
Christina Gasser, Georgetown University College
Elle Smith, Georgetown University College
Group 2
Can Yalcin, Georgetown University College
Matthew Tierney, Georgetown University College
Anthony Garcia, Georgetown University College
Group 3
Leila Khan, Walsh School of Foreign Service
Josephine Daab, Walsh School of Foreign Service
Samantha Moore, Walsh School of Foreign Service
Group 4
none
Group 5 (Winners)
Jan Mollazade, Georgetown University College
Andrew Barrette, Georgetown University College
Madison Hanssens, Georgetown University College
Group 6 (Runners-up)
Tundaa Dorjnamjim, Walsh School of Foreign Service
Gaang Choi, Georgetown University College
Sonia Paz Canton, Walsh School of Foreign Service
William Owens, Walsh School of Foreign Service