2016 Events Archive
| Date | Event | Speaker(s) |
| --- | --- | --- |
| March 14 | Migration: from Humanitarian Crises to New Opportunities  | Dr. Stefano Scarpetta, Edward Alden, Professor Denise Brennan, Dr. Jacob Funk Kirkegaard |
| April 4 | The Art of Conservation: Protecting & Preserving our Cultural Heritage | Professor Massimo Osanna, Pilar Fatás Monforte, Professor Cecilia Frosinini, Jay Krueger |
| April 7 | Migrants and Refugees Seeking a New Life | Amara Lakhous, Marcello Amoruso, Dr. Matteo Garavoglia  |
| October 4 | Famous Luxury Fashion Houses: A Remarkable Family History | Massimo Ferragamo, Alex Bolen |
| October 14  | Turning Foes into Friends: Exploiting Gene Therapy of Inherited Diseases & Cancer | Dr. Luigi Naldini |
| December 1 | Energy Innovations: Shaping the 21st Century Smart Cities | Dr. Ernest Moniz, Kent Larson, Massimiliano Pieri |

Energy Innovations: Shaping the 21st Century Smart Cities
Thursday, December 1st, 2016 at 7:00 p.m.
Intercultural Center Auditorium, Georgetown University
3700 O Street NW, Washington DC 20057
The Georgetown University Italian Research Institute, in collaboration with the Embassy of Italy, the Italian Cultural Institute, Eni, the Italian multinational oil & gas company, and the Georgetown University Environment Initiative, is pleased to sponsor a conference on the latest research on energy innovations that will protect the environment and cutting-edge urban planning.
Speakers
Dr. Ernest Moniz
United States Secretary of Energy
As United States Secretary of Energy, Dr. Ernest Moniz is tasked with implementing critical Department of Energy missions in support of President Obama's goals of growing the economy, enhancing security and protecting the environment. This encompasses advancing the President's all-of- the-above energy strategy, maintaining the nuclear deterrent and reducing the nuclear danger, promoting American leadership in science and clean energy technology innovation, cleaning up the legacy of the cold war, and strengthening management and performance.
Prior to his appointment, Dr. Moniz was the Cecil and Ida Green Professor of Physics and Engineering Systems at the Massachusetts Institute of Technology (MIT), where he was a faculty member since 1973. At MIT, he headed the Department of Physics and the Bates Linear Accelerator Center. Most recently, Dr. Moniz served as the founding Director of the MIT Energy Initiative and as Director of the MIT Laboratory for Energy and the Environment where he was a leader of multidisciplinary technology and policy studies on the future of nuclear power, coal, nuclear fuel cycles, natural gas and solar energy in a low-carbon world.
From 1997 until January 2001, Dr. Moniz served as Under Secretary of the Department of Energy. He was responsible for overseeing the Department's science and energy programs, leading a comprehensive review of nuclear weapons stockpile stewardship, and serving as the Secretary's special negotiator for the disposition of Russian nuclear materials. From 1995 to 1997, he served as Associate Director for Science in the Office of Science and Technology Policy in the Executive Office of the President.
In addition to his work at MIT, the White House and the Department of Energy, Dr. Moniz has served on a number of boards of directors and commissions involving science, energy and security. These include President Obama's Council of Advisors on Science and Technology, the Department of Defense Threat Reduction Advisory Committee, and the Blue Ribbon Commission on America's Nuclear Future.
A member of the Council on Foreign Relations, Dr. Moniz is a Fellow of the American Association for the Advancement of Science, the American Academy of Arts and Sciences, the Humboldt Foundation, and the American Physical Society.
Dr. Moniz received a Bachelor of Science degree summa cum laude in Physics from Boston College, a Doctorate in Theoretical Physics from Stanford University, and honorary degrees from the University of Athens, Boston University, the University of Erlangen-Nurenberg, Iowa State University, University of Massachusetts Dartmouth, Michigan State University and Universidad Pontificia de Comillas.
---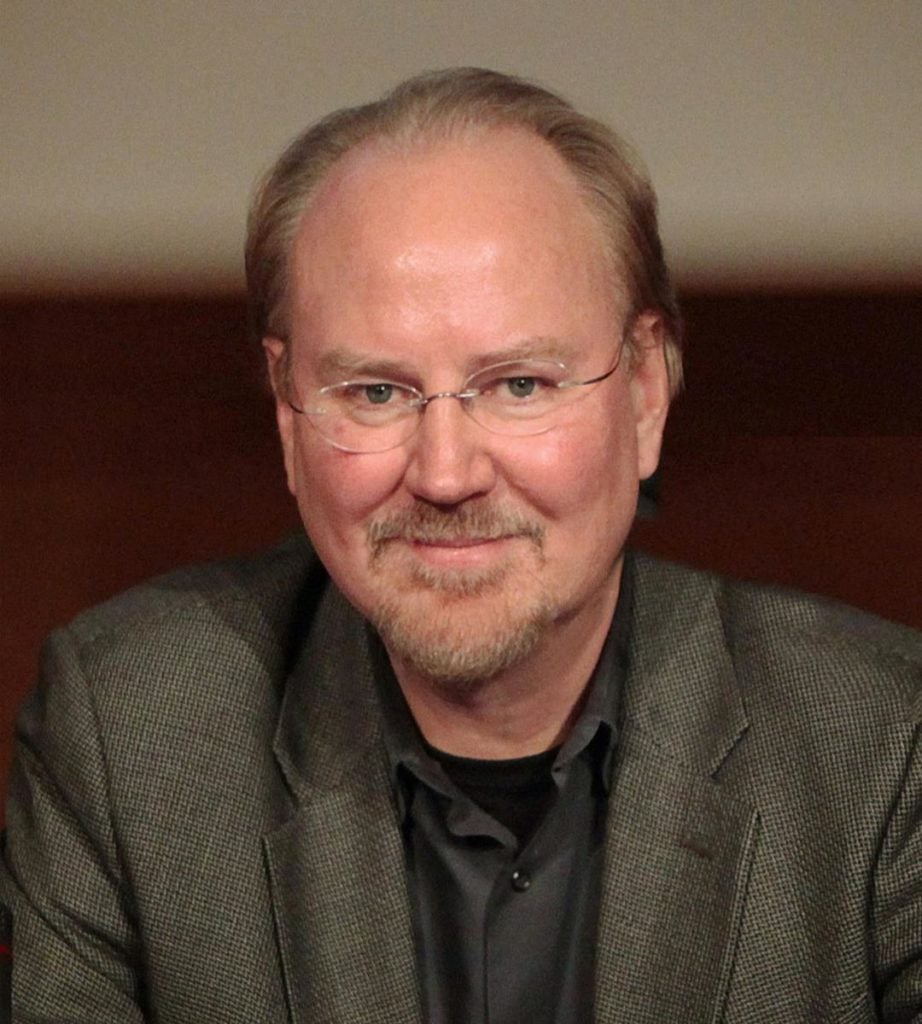 Kent Larson
Director, City Science Initiative
Director, Changing Places Research Group
Kent Larson directs the City Science Initiative and the Changing Places Group at the MIT Media Laboratory. Research is focused on developing urban interventions that enable more entrepreneurial, livable, high-performance districts in cities. Projects include advanced simulation and augmented reality for urban design, transformable micro-housing for millennials, mobility-on-demand systems that create alternatives to private automobiles, and living lab deployments in Hamburg, Andorra, Taipei, Lisbon, and Boston. Larson and researchers from his group received the "10-Year Impact Award" from Ubicomp 2014: a "test of time" award for work that, with the benefit of that hindsight, has had the greatest impact.
Larson practiced architecture for 15 years in New York City, with design work published in Architectural Record, Progressive Architecture, Global Architecture, the New York Times, A+U, and Architectural Digest. His book, Louis I. Kahn: Unbuilt Masterworks was selected as one of the Ten Best Books in Architecture of the year by the New York Times Review of Books.
Abstract
Towards Entrepreneurial, High-Performance, Livable Cities
Kent Larson will discuss the work of his research group to develop urban interventions that address the challenges of rapid urbanization. His talk will focus on three current projects: CityScope combines physical 3D models with augmented reality to create an evidence-based process for urban design and system integration. The Persuasive Electric Vehicle (PEV) is an ultra-lightweight, shared-use, autonomous electric vehicle designed to move both people and goods in high-density cities, reducing the need for private automobiles and minimizing energy consumption for transportation. The CityHome project focuses on transformable micro-apartments to allow artists and young professionals to live in the creative heart of cities, increasing diversity, exchange of ideas, and building energy efficiency. He will also discuss Urban Living Lab collaborative projects in Hamburg, Andorra, and Cambridge.
---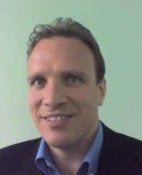 Massimiliano Pieri
Eni's Vice-President for
Massachusetts Institute of Technology
Cooperation Agreement
Max Pieri is Eni's Vice President for Cooperation with the Massachusetts Institute of Technology. In his position, Mr. Pieri is responsible for Eni's research project portfolio and all partnership initiatives between Eni and MIT. Previously, he held senior management roles in oil and gas in the Far East, Africa and Europe. Prior to joining Eni, Max was part of the GE Capital M&A team in London, was a consultant for McKinsey and an executive at Edison S.p.A. Mr. Pieri holds an M.B.A. from Columbia Business School in New York and an MSc in Mechanical Engineering from Polytechnic of Milan.
Company Profile
Eni is an integrated energy company employing more than 84,000 people in 83 Countries in the world. Eni engages in oil and natural gas exploration, field development and production, as well as in the supply, trading and shipping of natural gas, LNG, electricity, fuels and chemical products. Through refineries and chemical plants, Eni processes crude oil and other oil-based feedstock to produce fuels, lubricants and chemical products that are supplied to wholesalers or through retail networks or distributors. Eni operates in engineering, oilfield services and construction both offshore and onshore, focusing on the execution of technologically-advanced mega-projects mainly located in frontier areas.
Abstract
Eni and MIT: A Cooperation for Energy Innovation
Scientific innovation and technological breakthroughs are key to address the World present and future energy needs and environmental challenges. Eni, one of the major integrated energy companies world-wide, is strongly committed to a strategy of progressive transition towards clean and sustainable energy production. The cooperation with Massachusetts Institute of Technology is part of this strategy.
Mr. Pieri will provide a general overview of this alliance, as well as discuss the contents and challenges of some of the main projects and their strategic, industrial and commercial rationales.
---
Moderator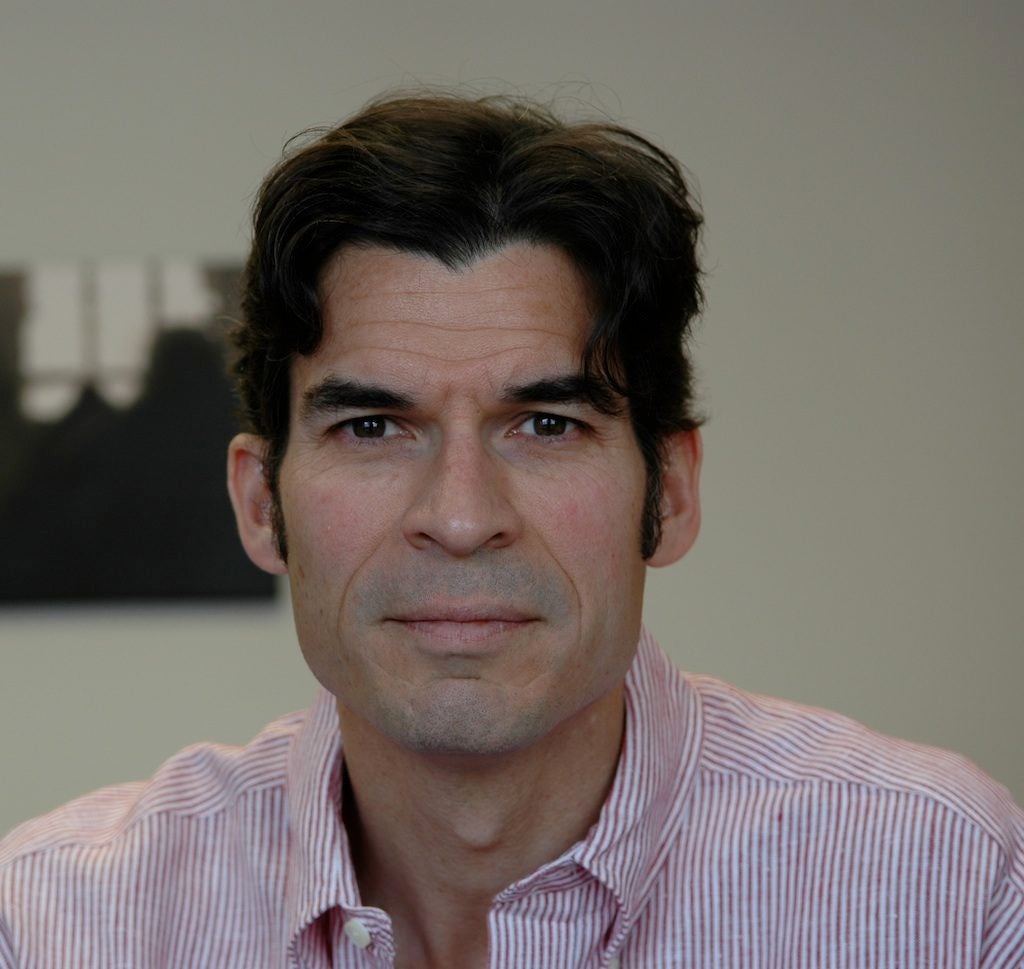 Dr. Francis Slakey
Upjohn Lecturer on Physics and Public Policy
Executive Director of the
Georgetown University Energy Prize
Francis Slakey is the Upjohn Lecturer on Physics and Public Policy at Georgetown University, the Executive Director of the Georgetown University Energy Prize, and author of the international best-selling adventure memoir "To The Last Breath".
Dr. Slakey received his PhD in Physics in 1992 from the University of Illinois, Urbana-Champaign. In addition to his technical publications, has also written widely on energy policy issues, publishing more than fifty articles for the popular press including The New York Times, Washington Post, and Scientific American. He has given more than 150 invited talks including to the National Academy of Sciences, NASA Space Flight Center, US Strategic Command, the Library of Congress, and Microsoft.
Dr. Slakey has served in advisory positions for a diverse set of organizations including the National Geographic, the Council on Foreign Relations, the International Panel on Solutions to Sustainability, and the Center for Strategic and International Studies. He is a Fellow of the American Physical Society, a Fellow of the American Association for the Advancement of Science, a MacArthur Scholar, and a Lemelson Research Associate of the Smithsonian Institution.
Dr. Slakey became the 28th American to summit Mt. Everest in an unguided environmental expedition that was the subject of the movie "Beyond the Summit". He is the first person in history to both summit the highest mountain on every continent and surf every ocean. In recognition of his adventures, as part of the 2002 Olympic Games, he carried the Olympic torch from the steps of the US Capitol.
---
Turning Foes into Friends: Exploiting HIV for the Gene Therapy of Inherited Diseases & Cancer
Friday, October 14, 2016 at 6:00 p.m.
Medical Center New Research Building Auditorium
3800 Reservoir Road NW Washington, DC 20057
The Georgetown University Italian Research Institute, in collaboration with the Embassy of Italy and the Italian Cultural Institute, is pleased to invite you to a conference on the latest research on gene therapy that is providing hope for cures for some deadly human diseases.
Speakers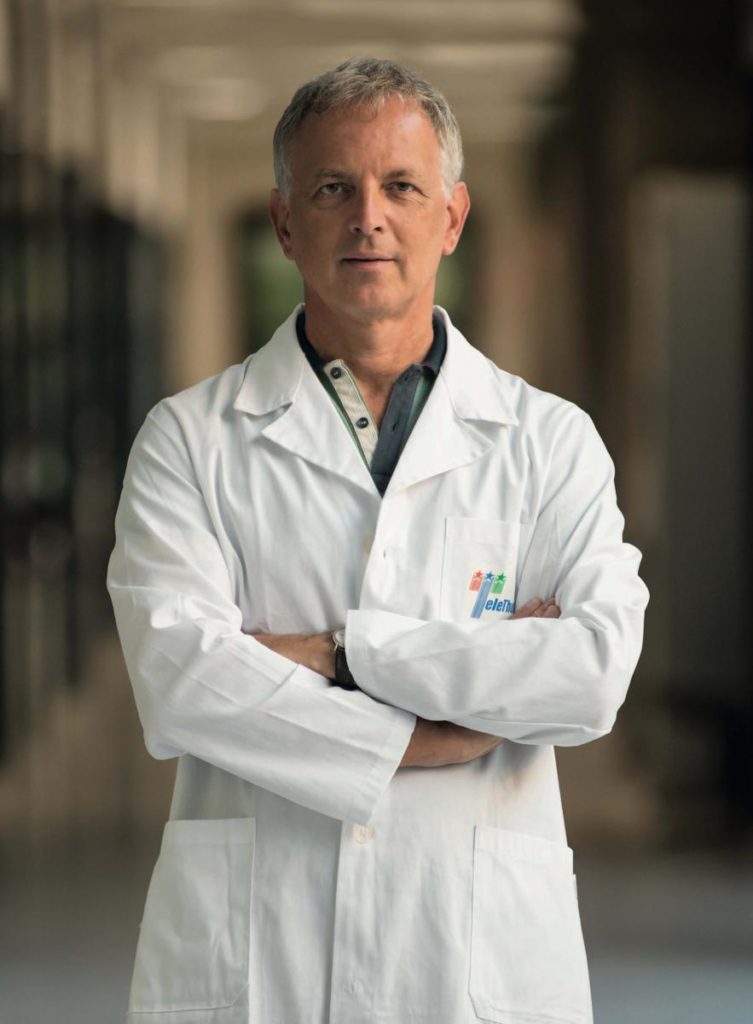 Dr. Luigi Naldini
Director, San Raffaele Telethon Institute
for Gene Therapy
Milan, Italy
Luigi Naldini received his M.D. from the University of Torino, Italy in 1983 and his Ph.D. from the University of Rome in 1987, carried out post-doctoral work in the U.S.A. with Jossi Schlessinger (1987-89), was visiting scientist with Inder Verma and Didier Trono at the Salk Institute (1994-96), subsequently had independent appointments at Cell Genesys, California (1996-98) and the University of Torino prior to moving to Milan in 2002, where he is currently the Director of the San Raffaele Telethon Institute for Gene Therapy and Professor at the San Raffaele University.
In his early career, he identified the ligand for the Met receptor with Hepatocyte Growth Factor. For the last 20 years, Luigi Naldini has pioneered the development and applications of lentiviral vectors for gene transfer, which have become one of the most widely used tool in biomedical research and, upon recently entering clinical testing, are providing a long sought hope of cure for several currently untreatable and otherwise deadly human diseases. Throughout this time he has continued to investigate new strategies to overcome the major hurdles to safe and effective gene transfer, bringing about innovative solutions that not only are being translated into new therapeutic strategies for genetic disease and cancer but have also allowed novel insights into hematopoietic stem cell function, induction of immunological tolerance and tumor angiogenesis.
His recent work also contributed to advance the use of engineered nucleases for targeted genome editing in cell and gene therapy and he was appointed member of the Human Gene Editing Study Committee by the National Academies of Sciences and of Medicine of the USA. Luigi Naldini has been President of the European Society of Gene and Cell Therapy (ESGCT, 2012-2014), Member of the Board of Directors (2005-2008) and the Advisory Council (2008-2012) of the American Society of Gene and Cell Therapy (ASGCT). He is member of EMBO, the European Molecular Biology Organization, since 2008 and was awarded the Sapio Prize of Italian Research in 2012, the Gili Agostinelli Prize for Biological and Medical Sciences from the Academy of Sciences of Torino, the Human Gene Therapy "Pioneer Award" and the Outstanding Achievement Award from ASGCT in 2014, a Honorary doctorate from the Vrije University, Brussel and the Outstanding Achievement Award from ESGCT in 2015, the Jimenez Diaz Prize, Conchita Rábago de Jiménez Díaz Foundation, Madrid, in 2016.
Abstract
Lentiviral vectors are one of the most widely used tool in biomedical research and, upon recently entering clinical testing, are providing a long-sought hope of cure for some otherwise deadly human diseases.
I was lucky enough to be involved in the original development of this technology and contribute to advance it until clinical testing. Current results from ongoing trials of Hematopoietic Stem Cell (HSC) gene therapy performed with lentiviral vectors for the treatment of some primary immunodeficiencies (like Wiskott Aldrich syndrome, WAS) and storage diseases (like metachromatic leukodystrophy, MLD) show high-level stable gene correction of the reconstituted hematopoiesis associated with long-term substantial therapeutic benefits. At the latest follow-up, which reaches up to 6 years in the earliest treated children, they were reported in good conditions and leading a near normal life, whereas they would probably already succumbed to their disease if left untreated.
These findings provide a new therapeutic perspective for patients affected by these diseases and, conceivably, several other ones. Autologous HSC gene therapy, if confirmed to be safe and effective in more patients and upon longer follow-up, may eventually become a first treatment option at least for those patients candidate to allogenic HSC transplant (HSCT) who lack a fully matched normal donor. Autologous HSC gene therapy would not only be available to virtually any patient but may also substantially reduce the morbidity of the treatment as compared to allogenic HSCT, because there is no risk of graft-vs- host disease and therapeutic benefit may often be achieved by partial chimerism with transduced HSC, thus relieving the need for fully myeloablative and immunosuppressive preparatory conditioning. In some diseases, such as MLD, genetic engineering of HSC may even surpass the benefit of conventional HSCT, because it may engage novel therapeutic mechanisms, such as increased dosage and biodistribution of the replaced gene product over what can be achieved by transplanting normal HSC. In order to further improve the safety and efficacy of gene transfer, we have devised novel strategies to target gene expression to selected lineages by transcriptional and post-transcriptional, micro-RNA mediated regulation and to precisely edit the genome by artificial endonucleases.
These strategies are now being translated into new therapeutic strategies for treating also more common diseases, such as cancer. As the first ex vivo gene therapies have now progressed to the market, constant engagement of the drug companies and regulatory agencies becomes essential to define appropriate quality standards for manufacturing and release and to build suitable pipelines for supplying these personalized and expensive therapies. Whereas this is only the first step of a seemingly long journey, it is gratifying to contemplate that scientific progress and the efforts of many scientists and clinicians have been able to turn a deadly virus into a therapeutic capable to relieve human suffering and treat disease.
---
Moderator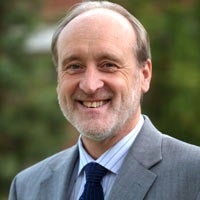 Dr. Robert Clarke
Dean for Research,
Georgetown University Medical Center
Professor of Oncology,
Lombardi Comprehensive Cancer Center
Dr. Robert Clarke is an internationally recognized leader in breast cancer research. Currently, he is Dean for Research, Director of the Biomedical Graduate Research Organization, and Co-Program Leader of the Breast Program at Georgetown University Medical Center. He obtained his Ph.D. and D.Sc. from the Queen's University of Belfast in Northern Ireland and completed his postdoctoral training as a Breast Cancer Study Group Fellow at the Medicine Branch of the National Cancer Institute, NIH. He joined Georgetown University in 1989, where he served as Secretary/Treasurer of the Georgetown University Faculty Senate from 2004-2007.
            Dr. Clarke was cited among the 100 most frequently published breast cancer researchers of the 20th Century at the 23rd San Antonio Breast Cancer Symposium. He is an elected Fellow of the Royal Society of Chemistry, a Fellow of the Royal Society of Medicine, and a Fellow of the Royal Society of Biology, each in the U.K. He has served as chair of several peer-review study sections for NIH, most recently for BMCT (Basic Mechanisms of Cancer Therapy). Dr. Clarke has also served as chair for several Department of Defense Breast Cancer Research Program study sections. He is a Senior Editor for the journal Cancer Research, an Associate Editor for the journal Endocrine-Related Cancer, and serves on the editorial boards of over a dozen other international peer-review journals. Dr. Clarke completed a two-year term as the elected National Cancer Institute-SigmaXi Distinguished Lecturer in 2014.
---
Famous Luxury Fashion Houses: A Remarkable Family History
Tuesday, October 4, 2016, at 6:00 p.m.
Intercultural Center Auditorium, Georgetown University
The Georgetown University Italian Research Institute, in collaboration with the Embassy of Italy, the Italian Cultural Institute, and the Georgetown Retail and Luxury Association (GRLA), a student organization, invites you to a conference on the extraordinary family history and creativity of two famous luxury brands.
Speakers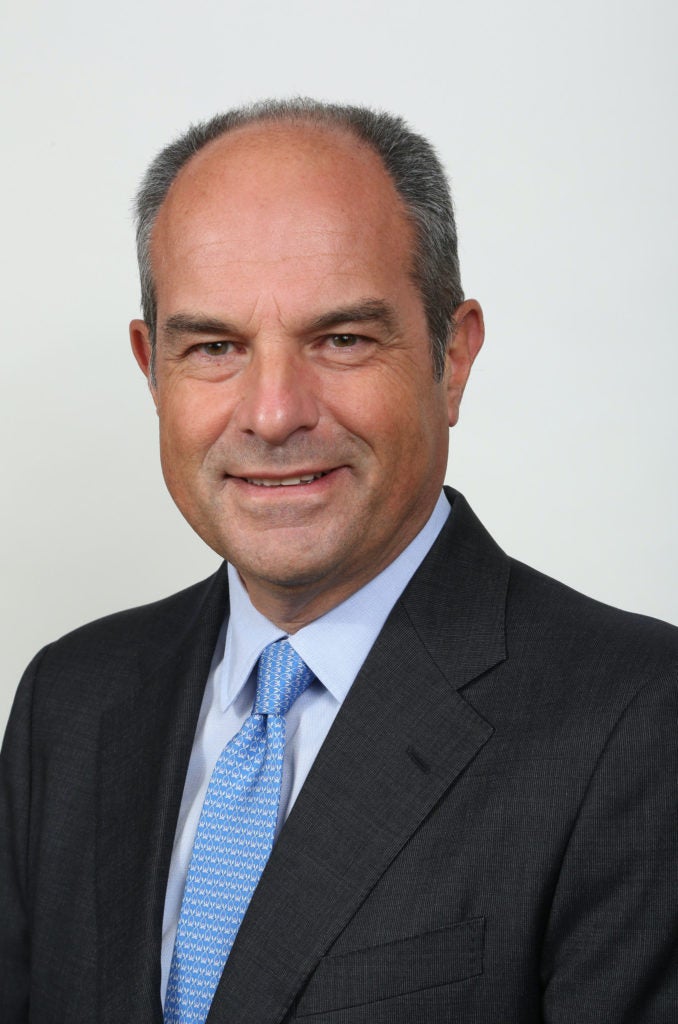 Massimo Ferragamo, Chairman
Ferragamo USA Inc
After studying law at the University of Florence in 1982, Massimo participated in the Executive Training Program at Saks Fifth Avenue in New York City.  After completing the program, he remained in the US as an integral management team member of the Ferragamo Company, and in 1985 was appointed President of Ferragamo USA.   In the year 2000, he was appointed Chairman which is the position he currently holds today.
Ferragamo USA, a wholly owned company of Salvatore Ferragamo Italia, exclusively distributes Ferragamo products throughout North America.  The offices and showrooms of Ferragamo USA are located on Fifth Avenue, in the heart of Midtown Manhattan.  The company operates as a distributor serving a network of Ferragamo retail stores, outlets, and corners in major department stores throughout the United States, which are controlled directly by Ferragamo.  Currently, there are 48 locations in the US and Canada located in all major cities.  Leather products, as well as ladies and men's shoes, constitute the majority of Ferragamo's business, while the remainder of sales is distributed between ladies' and men's ready-to-wear, silks, and accessories.
Aside from his responsibilities at Ferragamo USA, in 2003 Massimo purchased the property, Castiglion del Bosco.  "CdB" is one of the 7 wineries that founded the Brunello di Montalcino denomination, and has been producing wine since the early 1900s.   Massimo, together with his wife Chiara, developed Castiglion del Bosco into a 5-star plus luxury resort currently managed by the Rosewood Hotel Group.  The resort is comprised of a hotel, 20 private villas, a Winery, and the only private Golf Club in Italy.
Massimo serves on the board of Ferragamo Finanziaria, which is the Ferragamo family's holding company.  He is also Vice President of the Lungarno Hotel Group, which is also owned by Ferragamo Finanziaria, and operates several hotels throughout Italy.  Massimo also serves as Executive Vice President of the Ferragamo Foundation which focuses on philanthropic endeavors.  From 1997 to May 2016, Massimo served on the board of YUM! Brands, the company that owns the KFC, Pizza Hut, and Taco Bell restaurant brands. He also is on the board of several non-profit organizations among which are the American Italian Cancer Foundation, the Foundation for Italian Art & Culture, and the Statue of  Liberty – Ellis Island Foundation.
Mr. Ferragamo was honored by the National Italian American Foundation in Washington DC, and the Fondazione Italia USA, and awarded the Premio America award which is presented to individuals who have assisted in strengthening the relationship between Italy and the United States.
Mr. Ferragamo is the youngest of 6 children of Salvatore and Wanda Ferragamo.  He has been married to Chiara Miari Fulcis since 1993, and they have two sons, Giacomo, 18, and Federico, 16.
Video Presentations
Images
---
Alex Bolen, CEO
Oscar de la Renta
Alex Bolen is the Chief Executive Officer of Oscar de la Renta, LLC., an international luxury goods firm, headquartered in New York City. Alex, who was named CEO in July 2004 after serving as the company's Director of Corporate Development, joined Oscar de la Renta in January 2003 after a 14-year career on Wall Street focused on leveraged finance, most recently at Bear Stearns & Co., where he was Managing Director in the Mezzanine Capital Group. Alex graduated from Brown University in 1990 with a BA in Russian Studies, magna cum laude. He and his wife, Eliza, who serves as Oscar de la Renta's Executive Vice President, are proud parents of three boys.
---
Moderator
Dr. Reena Aggarwal
Robert E. McDonough Professor of Finance
Director, Georgetown Center for Financial Markets and Policy
Vice Provost for Faculty, Georgetown University
Dr. Aggarwal has held various positions including Interim Dean and Deputy Dean of Georgetown's McDonough School of Business; Distinguished Scholar at the Reserve Bank of India's CAFRAL; Visiting Professor of Finance at MIT's Sloan School of Management; FINRA Academic Fellow; Academic Fellow at the U.S. SEC; Visiting Research Scholar at the IMF; Fulbright Scholar to Brazil; and the World Economic Forum's Global Agenda Council on the Future of Financing and Capital.
Professor Aggarwal specializes in global financial markets, market regulation, investment banking, initial public offerings, institutional investors, private equity, valuation, and corporate governance. She is a prolific scholar and has received several research awards including the 2015 BlackRock-National Association of Corporate Directors Global Challenge for Innovation in Corporate Governance Award. She has been named among "Outstanding Faculty" in the Business Week Guide to the Best Business Schools and has been voted an outstanding professor by Executive MBAs.
---
Migrants and Refugees Seeking a New Life
Thursday, April 7th, 2016 from 5:00 – 7:00 pm
Intercultural Center Room 103, Georgetown University
In collaboration with the Department of Italian at Georgetown University and the Italian Cultural Institute, the Georgetown University Italian Research Institute is sponsoring an event on migrants seeking a new life. 
Speakers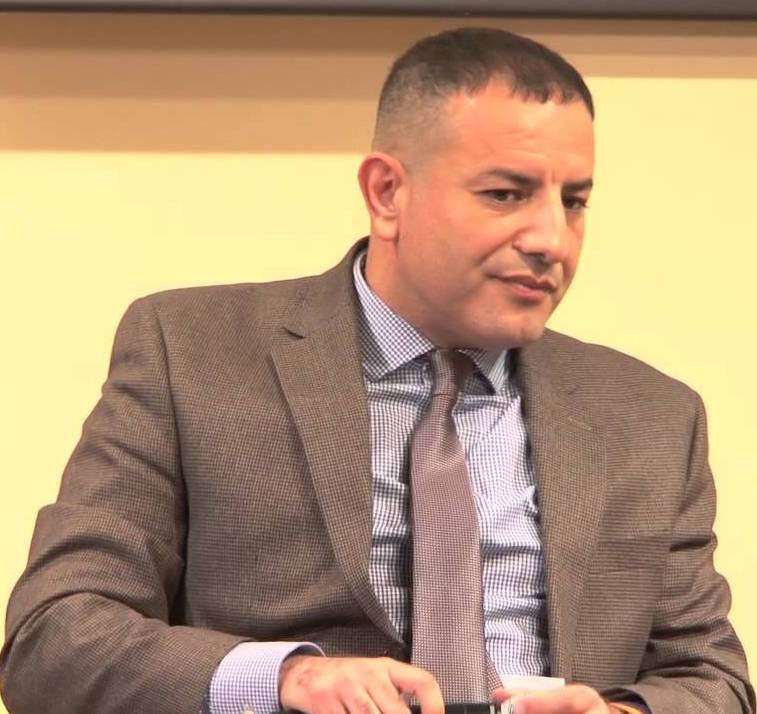 Amara Lakhous
Italian Author, Journalist, and Anthropologist
of Algerian Origin
Amara Lakhous was born in Algeria in 1970. He moved to Italy in 1995. He has a degree in philosophy from the University of Algiers and another in cultural anthropology from the University of Rome, La Sapienza where he completed a Ph.D. dissertation entitled "Living Islam as a Minority." He is the author of five novels, three of which were written in both Arabic and Italian. His best-known works are the much-acclaimed Clash of Civilizations Over an Elevator in Piazza Vittorio (2008), Divorce Islamic Style (2012), and A Dispute over a Very Italian Piglet (2014). His last novel, The Prank of the Good Little Virgin in Via Ormea, came out in Italian in 2014 and will be published in English by Europa Editions in May 2016. His novels have been translated from Italian into many languages: English, German, French, Spanish, Dutch, Japanese, and Danish. Lakhous has been awarded, among others, the Flaiano Prize in Italy in 2006 and the Algerians Booksellers Prize in 2008. Clash of Civilizations Over an Elevator in Piazza Vittorio has been adapted into a movie by the Italian director Isotta Toso in 2010 and many theater productions and it was chosen for the 2014 New Student Reading Project at Cornell University. This semester, he is a Visiting Professor at the University of Connecticut. He lives in New York.  
Abstract
Immigration is a very powerful instrument for working on Italy's memory, not just sociologically or anthropologically, but in literary terms. In my novels, I tried to narrate a lot of stories of the relationship to the "Other" in different contexts: Italian immigrants in the world (Tunisia, France, Romania, USA), Italian immigrants in the north of Italy, and finally non-European Community immigrants. Why are Italians losing the challenge of immigration? Why don't they use their rich experience of immigration to face their current problems? What is the relationship between identity and memory?
---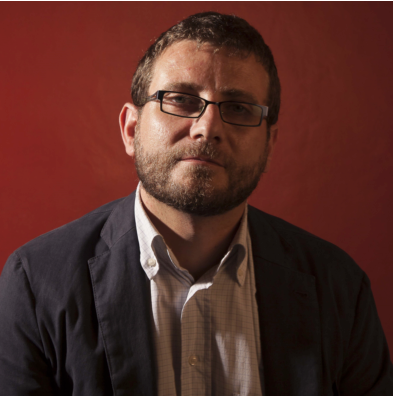 Marcello Amoruso
Marcello Amoruso is a Ph.D. candidate in the "Literary, Philology and Linguistic Studies" Program at the University of Palermo. He has been collaborating with the Italian Language School for Foreigners since 2008. Since 2012 he is the coordinator of the Linguistic Inclusion Project for Unaccompanied Minors at the University of Palermo. His research focuses on Second Language Acquisition and Pedagogy with a focus on the use of theater in the classroom.  
Abstract
This contribution presents data and experiences acquired within the frame of the "Inclusion Project Linguistic School of Italian Language for Foreigners" of the University of Palermo. The Program, created five years ago, has led to the design and management of educational courses for adults and unaccompanied minors of low and very low schooling levels, most of them between 16 and 18 years old, and to the development of a series of social initiatives related to the insertion of these minors into Sicilian society. These youths are part of a large number of unaccompanied adolescents who, in recent years, have come ashore to the port of Palermo along with thousands of refugees and asylum seekers. A significant number of these minors "without reference to adults" remain in the city. The University of Palermo has signed a memorandum of cooperation with the City Administration to insert them into Italian Language courses in order to help them acquire Italian and become part of the host society. In this paper, we reflect on the challenges that the profile of these new learners poses to language educators and we relate to some of the research produced by a team project dedicated specifically to investigation, teaching, and training in the area of the Low Educated Second Language and Literacy Acquisition (LESLLA). We describe some profiles of learners, discuss the classroom practices that teachers have implemented and present some wider social initiatives that the University has taken in order to help these youth assimilate.

---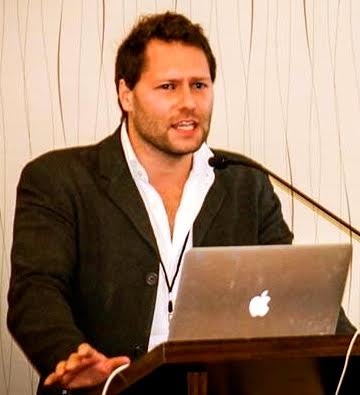 Matteo Garavoglia, Ph.D.
Italy Program Fellow
Center on the United States and Europe
The Brookings Institution
A dual German and Italian citizen, Matteo Garavoglia is the Italy Program Fellow at the Brookings Institution's Center on the United States and Europe. His research focuses on the European Union's common foreign and security policy. In particular, he is interested in humanitarian, development, democratization, election observation, human rights, migration, and refugee policies. Additionally, he covers issues pertaining to Italian politics and U.S. – Italy relations. He is also a research associate at the University of Oxford's Centre for International Studies and serves as an adjunct professor at Johns Hopkins University's Paul H. Nitze School of Advanced International Studies.
Abstract
While Greece has been stealing the headlines when it comes to Europe's migrants and refugees crisis, Italy has to deal with exceptional challenges of its own. In his remarks, Matteo Garavoglia will explore the significant work done by the Italian authorities so far and highlight what problems remain to be solved. Having done that, he will share some ideas on how Rome might go about tackling its very own migrants and refugees crisis.
---
The Art of Conservation: Protecting & Preserving our Cultural Heritage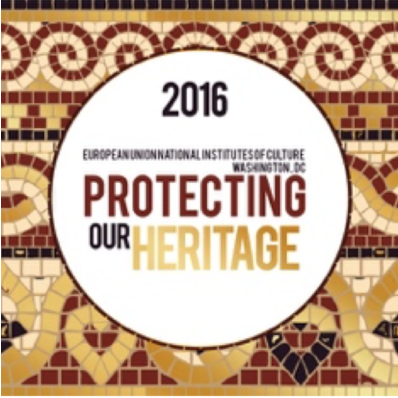 Monday, April 4th, 2016 at 5:30pm
Intercultural Center Auditorium, Georgetown University
In the context of Protecting our Heritage series of events launched by the 2016 EUNIC Washington DC, under the presidency of the Italian Cultural Institute, the Georgetown University Italian Research Institute, in collaboration with the Embassy of Italy, the Italian Cultural Institute, and the Embassy of Spain, invites you to a conference on the critical work of conservation and restoration to protect and preserve our rich cultural heritage from ancient to medieval/renaissance to modern time.
Speakers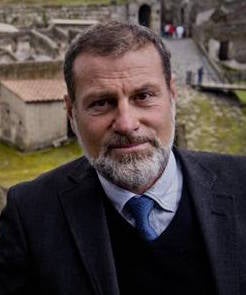 Professor Massimo Osanna
Superintendent of the Archaeological Site of Pompeii
Prof. Massimo Osanna, is the Superintendent of the Archaeological Heritage of Pompeii, Herculaneum, and Stabia (from 3.4.2014). Visiting Professor at the École Normale Supérieure, Paris (November 2013 – January 2014). Member of the Board of Guarantee of the Ph.D. of the University of Basilicata "Cities and landscapes: Architecture, Archaeology, Cultural Heritage, History and Resources, a Board Member of the scientific journal" Archäologischer Anzeiger "(DAI / Hirmer Verlag GmbH), Professor of the Classical Archaeology University of Heidelberg, Archaeologisches Institut (summer semester: replacement prof. Tonio Hoelscher).
Director of the Postgraduate School of Archaeological Heritage, University of Basilicata, Matera. Scientific Director Research Unit of the University of Basilicata project PRIN, funded by Miur, 2007-2008 Superintendent for Archaeological Heritage of Basilicata. As a MIBAC manager has promoted excavations and research in various sites of Basilicata (Venosa, Monteserico, Miglionico, Rivello, etc.,), and inaugurated the Jewish catacombs of Venosa; he organized international conferences. In 2007, Directeur d'étude (visiting professor) at the École Pratique des Hautes Études (Paris), professor in the course on "the archéologie des processus rituels" École Européenne de protohistoire de Bibracte, France (May). Responsible for the Scientific Research Unit of the University of Basilicata project PRIN 2004, a project admitted to the funding by the Ministry of Education: Professor of Classical Archaeology II range, at the University of Basilicata. He has participated in conferences and taught abroad. Since 2009 he has been a member of the German Archaeological Institute and from 2008 member of CIERGA, Centre International d'étude de la religion grecque antique. 
Abstract
The Great Pompeii Project is an extraordinary program for the site, aimed at addressing existing problems and giving Pompeii a new and improved image, focusing first on conservation priorities before then meeting the needs of the general public, with a public use, presentation, and interpretation plan that meets contemporary needs. A program of structural works and information management will be a general springboard for the Vesuvian city, bringing its beauty back to life. Transforming it from a place known for negative headlines to a place known for excellence, where knowledge, conservation, training, and technology are brought together. Only on the basis of the information gathered and once the site has been made safe, can intelligent planning for public presentation and use be carried out. The latter is absolutely fundamental given that today nearly 3 million people visit Pompeii each year. This new project for Pompeii has had to approach the city as a single entity, just as the most illuminated scholars of the eighteenth century had done. This is both in terms of the conservation interventions that are taking place right across the site, as well as those activities that aim to improve site use. The planned interventions within the Works Plan do not focus only on individual houses but include general works for making complete areas of the city secure. For example, one major project that is currently underway addresses the unexcavated areas on the edge of the archaeological site, where water drainage is being tackled, significantly reducing the risk of geological instability and further collapses. In addition, there is another large project underway that focuses on one of the most problematic areas of the city: the excavation's fronts. This project for consolidating the excavation edges within the archaeological site is particularly key for resolving problems caused by landslides that have led to the collapse of various buildings. The Great Pompeii Project is bringing new energy and resources to the site and benefitting from a number of collaborative projects with various international institutions. This has allowed innovative and experimental technological solutions to be launched that will provide more exhaustive results in the field of diagnosis –fundamental for proper restoration and conservation – but there are also applications for the site's enhancement and public use. This lecture will bring attention to the many activities of the past two years and the efforts that are being made to save Pompeii and to give this extraordinary site a new image.
---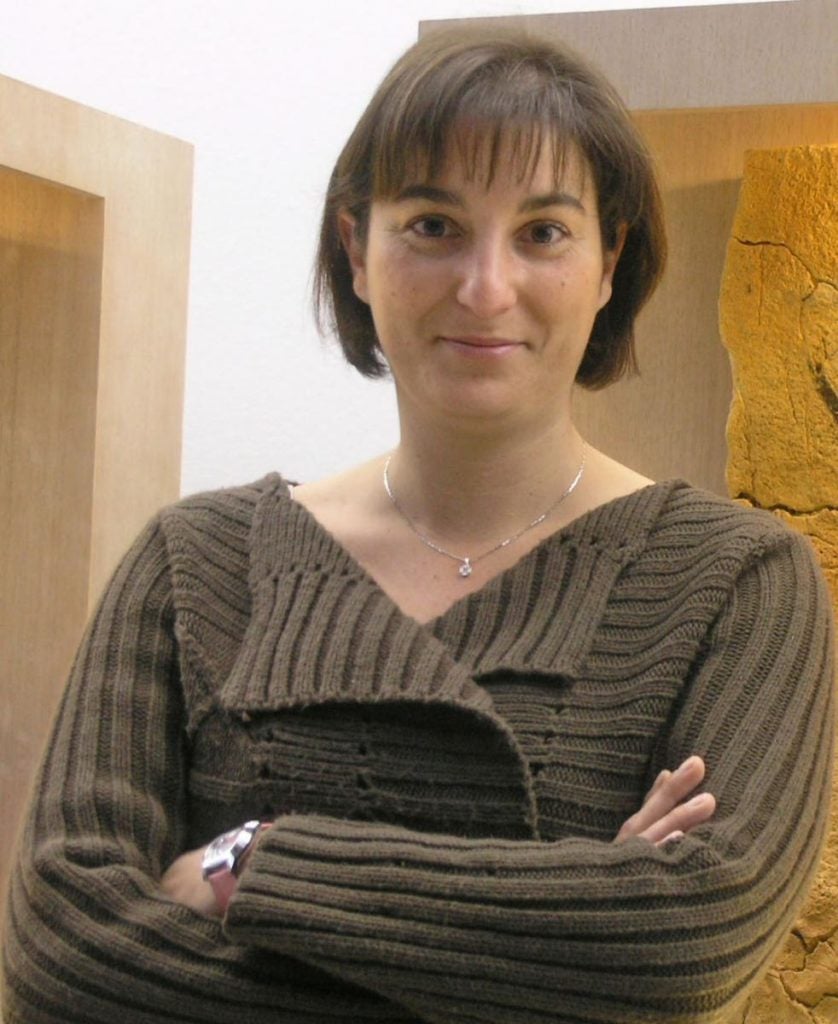 Pilar Fatás Monforte
Deputy Director of the National Museum
and Research Center of Altamira (Cantabria, Spain)
Pilar Fatás Monforte belongs to the Spanish Museum Curators Body of the Spanish Ministry of Education, Culture, and Sport. At the National Museum and Research Center of Altamira, she is a leading member of the research team for the preventive conservation of the Cave of Altamira and its restricted public access regime. In addition, she coordinates the Altamira Social Value Program, the museum's public programs, including educational and communication activities, and its temporary exhibitions. She has also worked on international projects in Latin America as coordinator of the research project "Registration and National Inventory of the Archaeological Pre-ceramic Heritage and Rock Art of Paraguay" led by the Museum of Altamira and as an advisor to various projects in the Cultural Center of Spain in Mexico. She holds a Master of Arts in Cultural Heritage Management, a Bachelor of Arts degree in History of Art and in Sciences of Antiquity from the University of Zaragoza, and a Bachelor of Arts in Social and Cultural Anthropology from the UNED University. 
Abstract
Prehistoric Rock Art is the oldest art form of expression of humankind and one of the most fragile heritages to preserve. An example of this fragility is the Cave of Altamira in Cantabria (Spain), a UNESCO World Heritage Site whose rock art dates back to 22,000-13,000 B.C. Altamira was the first cave in which Paleolithic Rock Art was identified and one of the most spectacular examples of Rock Art on the planet, so no surprise it has attracted worldwide interest from archeologists, art enthusiasts, and the general public alike. Finding the perfect balance between people's curiosity and desire for knowledge and the necessary protection of cultural heritage is not always easy, and this has led to frequent controversies over the years.
Since its discovery in 1879, the Cave of Altamira has always been under special care and attention regarding its preventive conservation. The conservation criteria in place at different times were always considered the most appropriate at each particular moment, and the current conservation status is the result of these past actions, among other factors. The Cave of Altamira has attracted a large number of visitors, which has negatively impacted the conservation of the site. Thus, for the past 25 years, the Cave of Altamira has restricted public access to preserve this irreplaceable art form for future generations to enjoy as well.
In 1979 the Ministry of Culture of Spain acquired the ownership of the cave and created the National Museum and Research Center of Altamira to preserve and manage the cave. Since then, research and preventive conservation have been basic tools for the protection of the cave and its integral management.
The National Museum and Research Center of Altamira opened in 2001 offering visitors an alternative to discovering this heritage while not compromising the preservation of the original site. The Museum contains a three-dimensional replica, called the Neocave. This reproduction is part of a huge permanent exhibition about the Paleolithic period. The Museum receives 250,000 visitors per year, whether the cave is open or not to visitors. Since the museum opened, public access to the cave has always been controlled in accordance with scientifically identified risks, and visits have been rigorously and objectively limited based on those risks.
Altamira Cave management, research, and preservation led by the Spanish Government and its specialists have made it a unique example in its own way, which is arousing the interest of other cultural prehistoric sites, governments, and policymakers.
---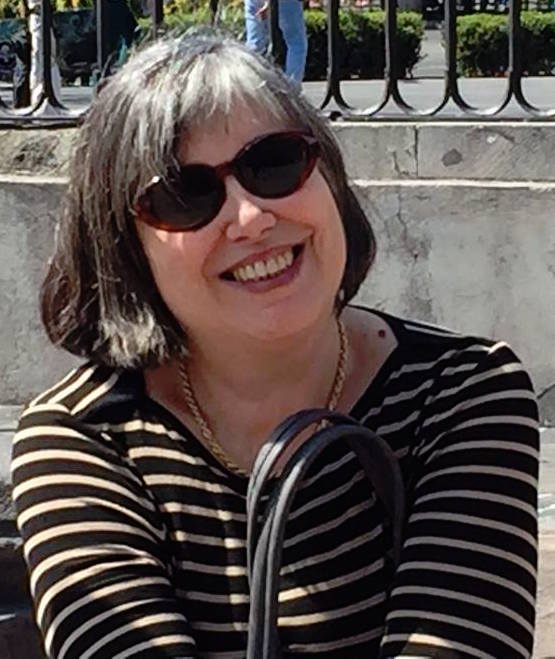 Professor Cecilia Frosinini
Faculty Member of the Conservation Department
Opificio delle Pietre Dure, Florence, Italy
Cecilia Frosinini received a humanities degree (Laurea in Lettere) majoring in Art History at the University of Florence. Since 1990 she has been an Art Historian of the Ministry of Culture at the Opificio delle Pietre Dure and Laboratori di Restauro, OPD in Florence, a member of the OPD Scientific Research Committee, and of the Managing Committee. In addition, she is Vice-director of the Panel and Canvas Paintings Department, Director of the Wall Paintings Department, Director of the Paper and Parchment Department, and Deputy Director of the Polychrome Wood Sculpture Department.
     She has directed important conservation projects in The Paintings Department including the Sarzana Crucifix, 12th century; the Crucifix of the Monastery of Rosano, 12th century; the Coronation of the Virgin, Lorenzo Monaco, Uffizi, Florence; the Polyptych of the Intercession, Gentile da Fabriano, the church of San Niccolò Oltrarno, Florence; the Portrait of Trivulzio, Antonello da Messina, Pinacoteca Sabauda, Turin; the Portrait of Lionello d'Este, Galleria dell'Accademia Carrara, Bergamo; and the Madonna and Child by Andrea Mantegna, Galleria dell'Accademia Carrara, Bergamo. In the Wall Paintings Department, she has directed The Story of the True Cross by Agnolo Gaddi, in the Cappella Maggiore, Basilica of Santa Croce, Florence, and the technical study of Giotto's wall paintings in the Bardi and Peruzzi Chapels, Basilica of Santa Croce, Florence.
     She has authored more than 100 scholarly art historical publications among which monographic research on Giotto, the workshop of Bicci, Gentile da Fabriano, the partnership of Donatello and Michelozzo, Masaccio and Masolino, the Agostinian Polyptych and the Polyptych of the Misericordia by Piero della Francesca, Sassetta, Leonardo da Vinci, Raphael, Sebastiano del Piombo, and Caravaggio. In particular, co-edited with Carl B. Strehlke, Masolino, and Masaccio Panel Painting: the Role of Technique, funded by the Samuel H. Kress Foundation (2002).
    She has carried out research for the OPD on the artistic technique of Piero della Francesca in collaboration with the Museo Poldi Pezzoli, in Milan, with the National Gallery of London on the technique of Masaccio and Masolino, funded by the Samuel H. Kress Foundation, New York, and on the technique of Fra Carnevale with the Pinacoteca di Brera and the Metropolitan Museum in New York, and many others. She has served as a member of the advisory committee for the conservation of Leonardo da Vinci, the Virgin and Child with Saint Anne and is currently a member of the advisory committee for the conservation of Leonardo da Vinci's Sala delle Asse, at the Castello Sforzesco, Milan.    
     She was the Ailsa Mellon Bruce Visiting Senior Fellow at CASVA, Washington, DC in the spring of 2012 and the Edmond J. Safra Visiting Professor at CASVA in the spring of 2013. She has presented at international conferences on technical art history, artists' techniques, and conservation at numerous specialized cultural institutions including the Metropolitan Museum of New York, the National Gallery of London, the Louvre in Paris, and at many other international institutions.  
Abstract
The 1966 Flood & the Restoration of the Works of Art: Technical & Scientific Experiences of the Opificio delle Pietre Dure Before and After the Disaster
The development of Innovations in the field of Conservation Science, in Florence, started following the 1966 Flood, a calamity that washed away the city, with terrible consequences for its inhabitants as well as its cultural and artistic heritage. Florence was entirely flooded, and about two third of works of art, museums, monuments, and libraries reported enormous damages. The so-called "mud angels" rushed from all over Italy and the world, and a new season opened an ample debate on the effects of environmental disasters on cities of art, particularly for restoration. At that highly dramatic period, while the debate could still stand up to any criticism, even "unusual" solutions would fit the emergency situation. In this scenario, one of the main problems the scientific community had to solve was the restoration of works of art and monuments damaged by the prolonged immersion under the flood's water and mud. The problem with frescoes, for example, was particularly critical: given the impossibility of an in situ restoration. The paintings had to be detached and placed in special locations. The development process of chemical innovations started in this period, just together with other innovations linked to the new paradigm of the so-called modern conservation sciences. A pioneering role was played in this respect by Ferroni, a professor of Physical chemistry, in a wave that propagated until today with other scientists and restorers belonging to the Opificio delle Pietre Dure, as Dino Dini. Their aim was to resolve the problems of frescoes particularly deteriorated because of the long immersion in water and the disintegrating action of salts and nitrates, without carrying out a detachment of the painting surface from the wall. The problems of consolidation were resolved by performing a chemical process, i.e. the application of Barium hydroxide in a water solution. The method consisted of the application of a stabilizer, which could refresh the work's pictorial layer. Its main characteristic was that the chemical-physical composition of the Barium hydroxide solution was compatible with frescoes, which are made of the same substance. After forty years after its creation, it is still used and represents one of the emblematic examples of the scientific application of absolutely compatible modern conservation science. The method has been adopted all over the world in different situations and with excellent results, verified even many years after the process of restoration.
In the field of panel restoration, at the Opificio delle Pietre Dure in Florence, operators have been continuously striving for ways to refine methods for intervention. The major personalities of this historic phase were in particular Otello Caprara, Renzo Turchi, and Gianni Marussich, who together with others, were called to face the tragic circumstances generated by the 1966 flood. Starting in the 1980s, after this phase of emergency was overcome, renewed research into ways to better understand the behavior of wood supports was undertaken at the Laboratory—also thanks to the collaboration with several research institutes and universities—aimed at gathering measurable, verifiable data on the various phenomena that take place. Following these studies, numerous fundamental changes were gradually introduced, such as the introduction of less invasive, in a general context of recognizing the need to reduce invasiveness in all phases of the intervention; increasingly close interconnection between the restoration and preventive conservation phases, aiming at controlled reduced air exchange with the surrounding atmosphere to reduce fluctuations in relative humidity (RH) to gain greater stability; increased respect for the original characteristics of construction, often involving the replacement of lost functionality of the original elements. The innovations certainly constitute a good example of transversal advancements stemming from cross-fertilization, produced after an external shock, and stimulated by resilient thinking. The new trajectory of restoration was born in the context of a new scientific niche, the modern conservation sciences, which it later contributed to advance, making the Florentine school a case of worldwide excellence from both a scientific and a humanistic point of view. The problem-solving activities gave rise to new opportunities.
---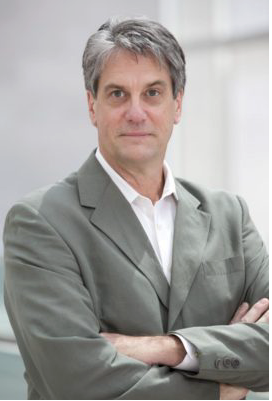 Jay Krueger
Head of Painting Conservation
National Gallery of Art, Washington, DC
       Jay Krueger has been at the National Gallery of Art in Washington, DC, for 23 years, initially as senior conservator of modern paintings, and appointed head of painting conservation in 2013. He has served on the governing boards for non-profit arts organizations and numerous review panels for government arts agencies. He is a past president of the American Institute for Conservation and a founding board member of Voices in Contemporary Art, an organization that brings artists, curators, and conservators into a conversation about preservation issues. 
Abstract
Andy Warhol's large paintings on canvas from late 1961 through the first half of 1962 represent an important and transitional body of work for the artist. From a materials standpoint, they demonstrate the artist's move from the aqueous paints commonly associated with the smaller-scaled works from his commercial and graphic arts career in the 1950s to the acrylic paints and inks found in his signature silk-screened works from 1962 until his death in 1987. Despite their significance, these early hand-painted canvases have not been previously studied to identify their paint mediums. This collaborative work brought curators, conservators, and scientists together and yielded unexpected results.
---
Moderator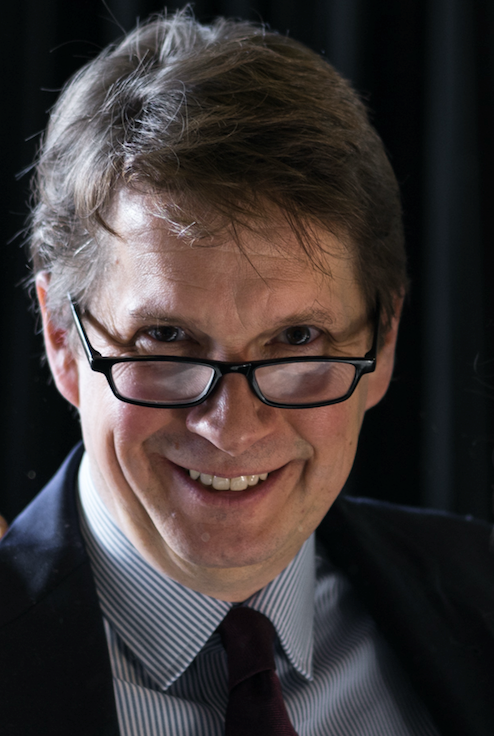 Professor Alfred Acres
Department Chair and Associate Professor
Department of Art & Art History,
Georgetown University
      Professor Alfred Acres is an Associate Professor and Chair of Georgetown's Department of Art and Art History. A specialist in Netherlandish art of the fifteenth and sixteenth centuries, his research, publications, and teaching also address Italian, German, and French art. His recent book, Renaissance Invention and the Haunted Infancy (Brepols, 2013), explores how and why countless European images of Christ's infancy allude either to his death or the devil, and sometimes to both. In this study and among his articles (in Art Bulletin, Artibus et Historiae, and numerous edited volumes), he addresses ways in which artists of the period shaped new dimensions of pictorial realism as instruments of meaning and persuasion. He is currently writing a book on Jan van Eyck. He was awarded the College Art Association's Arthur Kingsley Porter Prize and held the Samuel H. Kress Senior Fellowship at the National Gallery of Art's Center for Advanced Study in the Visual Arts. Professor Acres joined the Georgetown faculty in 2006, having taught previously at the University of Pennsylvania, the University of Oregon, and Princeton University.
---
Migration: from Humanitarian Crises to New Opportunities
Monday, March 14th, 2016 at 3:30pm
Intercultural Center Auditorium, Georgetown University
The Symposium and discussion on the topic of "Migration: from Humanitarian Crises to New Opportunities" includes a panel of distinguished scholars and experts who will discuss how countries, especially Europe, are responding to a large number of migrants and the struggles from integration, illegal entries, deportation policies, to humane approaches and economic opportunities.
Speakers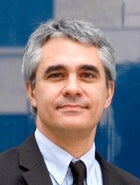 Dr. Stefano Scarpetta
Director, Employment, Labor and
Social Affairs at Organization for Economic Co-Operation & Development
Dr. Scarpetta joined the Organization for Economic Co-operation and Development (OECD) in 1991 and has held several positions in the Economics Department and is currently a Director. He led several large-scale research projects, including: "Implementing the OECD Jobs Strategy"; the "Sources of Economic Growth in OECD Countries"; and contributed to others including "The Policy Challenges of Population Aging" and "The Effects of Product Market Competition on Productivity and Labor Market Outcomes".  From 2002 to 2006 he worked at the World Bank, where he took over the responsibility of labor market advisor and lead economist. In this capacity, he coordinated a Bank-wide research program on Employment and Development and contributed extensively to the Bank's investment climate assessments. He returned to the Economics Department of the OECD in November 2006 where he became the head of the Country Studies Division in charge of Japan, Korea, China, India, Mexico, Portugal, Denmark, and Sweden. From March 2008 to June 2010, he was the editor of the OECD Employment Outlook and the Head of the Employment Analysis and Policy Division of the Directorate of Employment, Labor, and Social Affairs (DELSA). He became the Deputy Director of DELSA in June 2010 and in May 2013 has become Director.
      He has published extensively in academic journals, including in the American Economic Review, The Economic Journal, Economic Policy, and The International Journal of Industrial Organization. He edited several books in the fields of labor economics and industrial relations; economic growth; and industrial organization. He is the co-director of the program of work on Employment and Development at the Institute for the Studies of Labour (IZA, Bonn, Germany); Research Fellow of IZA; Member of the expert group on the minimum wage in France; Member of the Executive Board of the CAED (Comparative Analysis of Enterprise Data) network and member of the Scientific Committee of the DARES (French Ministry of Labor).
      He holds a Ph.D. in Economics  from the  École des Hautes Études en Science Sociales (EHESS), Département et Laboratoire d'Economie Théorique Appliquée (DELTA) in Paris and a Master of Science in Economics from the London School of Economics and Political Science. 
Abstract
     The ongoing humanitarian refugee crisis is unprecedented and with unacceptable human costs.  Countries neighboring Syria hosts more than 4 million Syrians and the European Union faces persistent pressure on its external borders as well as on its asylum system. Taking into account the severity of the crisis, a strong response from the international community is required to provide adequate support to the many refugees and asylum seekers, to better share the cost, and strengthen international coordination. An assessment of the potential effects on the host countries shows that, despite being challenging for the infrastructure, migration systems, and some local communities, the macroeconomic effect will be limited and most likely positive. The ultimate impact will build up progressively over time as refugees become better integrated and as they reunite with their families. It will depend on the capacity of receiving economies and societies to harness the human capital of recently arrived refugees and promote their integration. "Making Integration Work for Humanitarian Migrants" will require to:
Focus on early intervention – Ensure potential refugees have early access to the labor market and support measures like language courses and skills recognition;
Take into account the diversity of humanitarian migrants and provide adequate support to the most vulnerable groups; and
Ensure fair access to support services throughout the country, working with local authorities and non-state actors; and help humanitarian migrants to settle where jobs are, not just where housing is cheaper or more easily available.
Organization for Economic Co-operation and Development
---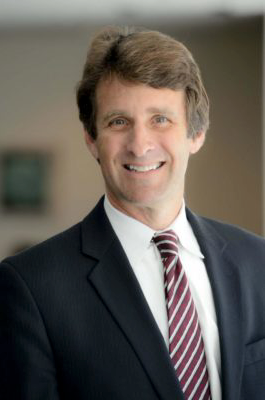 Edward Alden
Bernard L. Schwartz Senior Fellow
Council on Foreign Relations
Edward Alden is the Bernard L. Schwartz senior fellow at the Council on Foreign Relations (CFR), specializing in U.S. economic competitiveness. In addition, Mr. Alden is the director of the CFR Renewing America publication series and co-author of the recent CFR Working Paper Managing Illegal Immigration to the United States. The former Washington Bureau chief of the Financial Times, his work focuses on immigration and visa policy, and on U.S. trade and international economic policy.
       Mr. Alden was the project co-director of the 2011 Independent Task Force on U.S. Trade and Investment Policy, which was co-chaired by former White House Chief of Staff Andrew Card and former Senate majority leader Thomas Daschle. He was also the project director for the 2009 Independent Task Force on U.S. Immigration Policy.
      Mr. Alden is the author of the book "The Closing of the American Border: Terrorism, Immigration, and Security Since 9/11" (HarperCollins), which was named a 2009 finalist for the J. Anthony Lukas Book Prize for nonfiction writing. The judges called it "a masterful job of comprehensive reporting, fair-minded analysis, and structurally sound argumentation." His forthcoming book, Failure to Adjust: How Americans Got Left Behind in the Global Economy, and How to Get Ahead, focuses on the federal government's failure to respond effectively to the competitive challenges on issues such as trade, currency, worker re-training, education, infrastructure and support for innovation.
       Mr. Alden was previously the Canadian bureau chief for the Financial Times based in Toronto, and before that was a reporter at the Vancouver Sun specializing in labor and employment issues. He also was the managing editor of the newsletter Inside U.S. Trade, widely recognized as the leading source of reporting on U.S. trade policies. He has won several national and international awards for his reporting. Mr. Alden has done numerous TV and radio appearances as an analyst on political and economic issues, including News Hour with Jim Lehrer, McLaughlin Group, NPR, the BBC, CNN, and MSNBC. His work has also appeared in Foreign Policy, Foreign Affairs, the Japan Times, the San Jose Mercury News, and the Toronto Globe and Mail. He is the co-author, with Franz Schurmann, of Democratic Politics and World Order, a monograph published by Berkeley's Institute of International Studies in 1990.
       Mr. Alden holds a master's degree in international relations from the University of California, Berkeley, and pursued doctoral studies before returning to a journalism career. He also has a bachelor's degree in political science from the University of British Columbia. He was the winner of numerous academic awards, including a Mellon fellowship in the humanities and a MacArthur Foundation graduate fellowship.  
Abstract
     There are essentially two ways for the United States and other wealthy nations to reduce unauthorized migration — increased opportunities for legal migration and temporary work, or increased enforcement to deter illegal migration. With Congress unable to move on the legal side, the U.S. strategy for reducing illegal migration now rests entirely on enforcement. But an enforcement-only strategy inevitably raises humanitarian challenges. Effective enforcement requires making illegal entry more dangerous and more costly in order to compel would-be migrants to remain at home. With a growing percentage of those arriving at the US border today comprised of families and even unaccompanied children fleeing violence, both the ethics and effectiveness of enforcement through deterrence strategy are being called into question.
 
---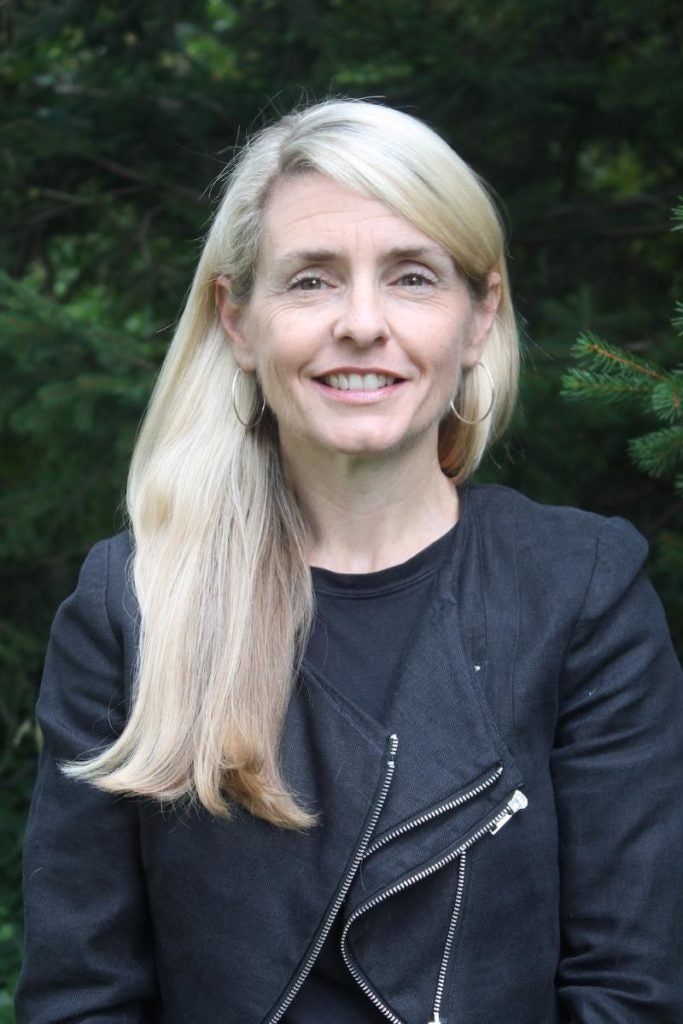 Professor Denise Brennan
Chair of the Department of Anthropology
Georgetown University
Denise Brennan is a Professor and Chair of the Department of Anthropology at Georgetown University. Her most recent book, Life Interrupted: Trafficking into Forced Labor in the United States (Duke University Press 2014) follows the lives of survivors of trafficking in the United States. Prof. Brennan is also the author of What's Love Got to Do with It? Transnational Desires and Sex Tourism in the Dominican Republic (Duke University Press) and is currently conducting field research for a new book on families separated by detention, deportation, and legal status, Love and Heartache across Borders. Long involved in workers' rights and migrants' rights, Prof. Brennan is an Advisor to the Best Practices Policy Project and has been a board member of Different Avenues, and HIPS — organizations that work to protect the rights of people who engage in the sex sector. She also founded the Survivor Leadership Training Fund (SLTF) to provide support for trafficking survivor advocates. All royalties from Life Interrupted will be donated to the SLTF.
Abstract
     The U.S. government estimates that 14,500 to 17,500 persons work in forced labor conditions. Why, then, have so few been assisted since the passage of the Trafficking Victims Protection Act (TVPA)? Why do those in forced labor conditions not come forward? And why don't more community members blow the whistle on exploitation when they see it?
     Part of the answer lies in our current immigration enforcement policies. Rigorous enforcement of immigration laws, over 2.5 million deportations since Obama took office, and the routine intimidation of migrant workers, have profound consequences for the fight against trafficking. I contend that we cannot fight trafficking while we criminalize immigration. The latest round of nationwide Immigration Customs Enforcement (ICE) raids on January 2-3 caused widespread panic in the undocumented community. Parents kept their children home from school and health clinics, people did not go to work, the supermarket, or to church. Raids and arrests plunge a community that tries to live undetected further into the shadows. In this environment of rampant fear, traffickers can exploit with impunity. The U.S. government undoes one set of policies as it enforces another; it holds out assistance to an exceptional few and handcuffs to the many.
---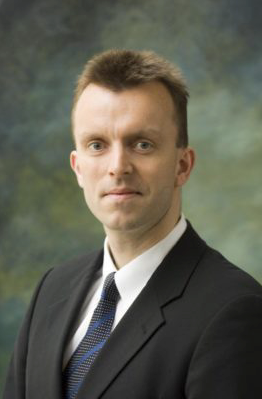 Dr. Jacob Funk Kirkegaard
Senior Fellow
Peterson Institute for International Economics
Jacob Funk Kirkegaard, a senior fellow, has been associated with the Institute since 2002. Before joining the Institute, he worked with the Danish Ministry of Defense, the United Nations in Iraq, and the private financial sector. He is a graduate of the Danish Army's Special School of Intelligence and Linguistics with the rank of first lieutenant; the University of Aarhus in Aarhus, Denmark; the Columbia University in New York; and received his Ph.D. from Johns Hopkins University, School of Advanced International Studies. He is co-editor of Transatlantic Economic Challenges in an Era of Growing Multipolarity (2012), author of The Accelerating Decline in America's High-Skilled Workforce: Implications for Immigration Policy (2007), coauthor of US Pension Reform: Lessons from Other Countries (2009) and Transforming the European Economy (2004), and assisted with Accelerating the Globalization of America: The Role for Information Technology (2006). His current research focuses on European economies and reform, foreign direct investment trends and estimations, pension systems, demographics, offshoring, high-skilled immigration, and the impact of information technology.
Abstract
While inward migration to the EU has, as a result of sustained and intentional liberalization of migration rules in recent decades, exceeded that in the United States, the recent spike in refugee arrivals, especially in Greece and Italy, has put the EU under unprecedented political and economic strain. Politically, it is evident that the current EU migration policy framework with open internal borders, decentralized national control of external borders, and national rules for residency and asylum is not sustainable, though it is unclear what can be agreed upon to replace it. Meanwhile, economically, EU members have an appalling record in employing non-EU28 migrants, often 15-20 percentage points less likely to be employed than native or EU28 workers. Differentials of this magnitude will not only be politically contentious but could prove ultimately financially unsustainable for tax/contributory-based European social models. Europe may have to adopt previously unpalatable labor market reforms to ensure the economic integration of its new non-EU28 migrant workforce.
---
Moderator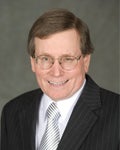 Professor William F. McDonald
Department of Sociology, Georgetown College
Georgetown University
        William F. McDonald is a Professor in the Department of Sociology in the College of Arts and Sciences at Georgetown University; and Co-Director, the Institute of Criminal Law and Procedure at the Georgetown University Law Center. His scholarship on crime and the administration of criminal justice covers virtually all dimensions of those topics including victims, illegal immigrants, police, prosecutors, defense counsel, courts, pre-trial processes, sentencing, globalization, and international cooperation. His two current areas of interest are the immigration-crime-justice nexus and transnational law enforcement cooperation. For excellence in scholarship related to victims of crime, he was awarded the Stephen Schafer Award of the National Organization of Victim Assistance in 1979.
     
Major recent publications include:
"Explaining the Under-Performance of the Anti-Human-Trafficking Campaign: Experience from the United States and Europe" (2014)
"Immigration, Crime and Justice" in The Encyclopedia of Crime and Justice (5 Volumes), Jay S. Albanese, Editor, (Wiley: Hoboken, NJ), (2014)
"Immigrants as Victims of Crime in Organized Crime Corruption and Crime Prevention" Stephano Caneppelli, Editor. (Springer) (2013)
Crime, Law and Social Change, "Immigration, Crime and Justice,"(Emerald/ JAI Press, 2009)