2019 Events
Liberal Education and Leadership: a Conversation
Friday, April 26th at 5:30 p.m.
Lohrfink Auditorium
Rafik B. Hariri Building
Georgetown University
3700 O Street NW, Washington, DC 20057
Speakers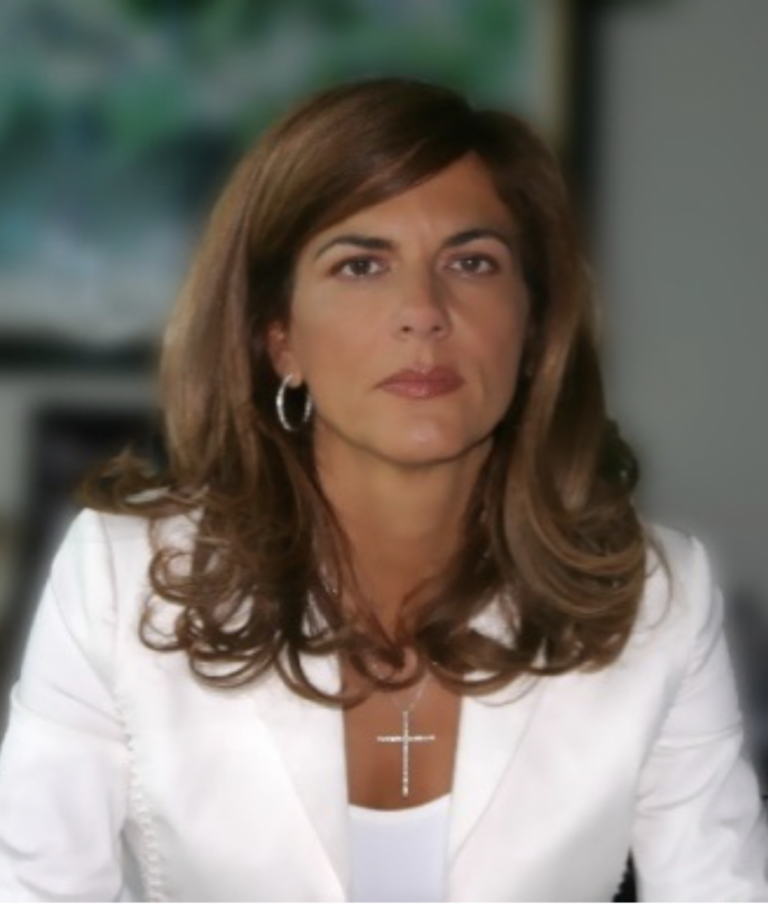 Emma Marcegaglia
Chairman & C.E.O. of Marcegaglia Holding S.p.A.
Vice Chairman & CEO of Marcegaglia Steel, S.p.A.
Chairman of Eni, S.p.A.
President Luiss University in Rome
Emma Marcegaglia is Chairman and Chief Executive Officer of Marcegaglia Holding S.p.A., and Vice Chairman and Chief Executive Officer of Marcegaglia Steel S.p.A. and its subsidiaries companies operating in the processing of steel. (Marcegaglia Carbon Steel S.p.A, Marcegaglia Specialties S.p.A, Marcegaglia Plates S.p.A., Marcegaglia Ravenna S.p.A, Marcegaglia Gazoldo Inox S.p.A)
She is also Chairman and Chief Executive Officer of Marcegaglia Investments Srl, the holding company of diversified activities of the group. (from July 1998 to June 2015 CEO of Marcegaglia S.p.A.)
Chairman of Eni since May 2014.
Chairman of Fondazione Eni Enrico Mattei (FEEM) since November 2014.
President of Confindustria from May 2008 until May 2012.
President of Luiss Guido Carli University since July 2010.
Furthermore, she sits on the Board of Directors of the following companies: Bracco S.p.A. (since May 2005) and Gabetti Property Solutions S.p.A. (since April 2005). She is Member of the European Commission High Level Industrial Roundtable "Industry 2030" since February 2018. In the past, she has held the following offices: President of Businesseurope from July 2013 to July 2018; Member of the Board of Italcementi S.p.A; Chairman of Fondazione Aretè Onlus; Member of the Management Board of Banco Popolare; Member of the Board of Directors of FinecoBank S.p.A and Italcementi Spa.; Confindustria Vice President for infrastructure, energy, transport and environment from May 2004 until May 2008; Italian Representative in the High Level Group for energy, competitiveness, and environment created by the European Commission; Vice President of Confindustria for Europe from 2000 until 2002; National President of Confindustria Young Entrepreneurs from 1996 till 2000, President of YES (European Confederation of the Young Entrepreneurs) from 1997 till 2000; National Vice President of Confindustria Young Entrepreneurs from 1994 till 1996.
Born in Mantua in 1965, Emma Marcegaglia holds a Degree in Business Administration, with first class honors, at the Bocconi University in Milano. She attended the postgraduate Master in Business Administration at the University of New York. She has been awarded and named "Bocconiana dell'anno" (Best Bocconi student of the year) for the year 1996.
Transcript
Thank you for inviting me here, at your historic and prestigious Georgetown University. On this campus, where you have been transmitting culture, values, education, ideas since 1789, I saw your motto, "Utraque unum", from two to one, or as we would say today "two sides of the same coin".
I gladly dusted off the memories of my Latin, when I went to high school in Italy it was compulsory to study the language of the Romans for many years, because your ancient motto resounds for us strongly in our days. Turbulent days, a lot of uncertainty, profound changes, with too many preaching divisions, inciting us to shut ourselves up, in our country, culture, community, considering others, those far from us, strangers, if not enemies.
Addressing these complex issues requires commitment, open-mindedness, dialogue, and feeling like a community. This moment requires responsibility and commitment on behalf of all the different players:
First Business – The idea that companies have to make only profit and others think of everything else is gone. Complexity requires that companies make themselves part of the solution to epochal problems: climate change, inequalities, in the need to invest in training, on gender equality.
Second Politics – At European level it is essential to put European values at the center. Human dignity, freedom, democracy, human rights, solidarity, legal certainty, are not obsolete: they are our past, present and future.
Even at the national level, politics must have the capacity to find concrete solutions to complex problems, not just to worry about the electoral campaign.
Finally the essential role of the Universities. Rethinking our educational model is today the most important theme for successfully facing the new world. A new, effective education system will be the most important welfare state measure, it will be the strongest antidote to inequality. But the role of University is more important. It is the commitment to our values as your President John DeGioia said in his speech last October, "Universities have a distinctive role to play in our society. Debased, coarse, and vitriolic speech undermines the foundation that enables the work of the University — the disinterested pursuit of truth. As an academic community, we are at best when we act in the spirit of seeking the best in one another. This requires a commitment to our core values of a person's commitment to civility in our interactions with one another. "Honoring these core values is a necessary condition to perform our role in society and sustain our community."
I have started off this speech recollecting your motto Utraque unum -two in one. I have used it to underline the importance of understanding the 'others', i.e. those we come across in our lives; the importance of being aware of the cultural differences that characterize us; and the importance of valuing such cultural differences. It can be referred also to academic disciplines. We have been brought up with the idea that humanities and sciences were two cultures. I contend that Arts & Humanities must complement the Social Sciences and the Hard Sciences in undergraduate and graduate educational programs. In fact, Arts and Humanities help develop critical thinking which does complement the scientific approach. Whereas arts & humanities refine creativity, social and hard sciences help develop structural thinking. Professionals must be able to change and – more importantly – invent new jobs.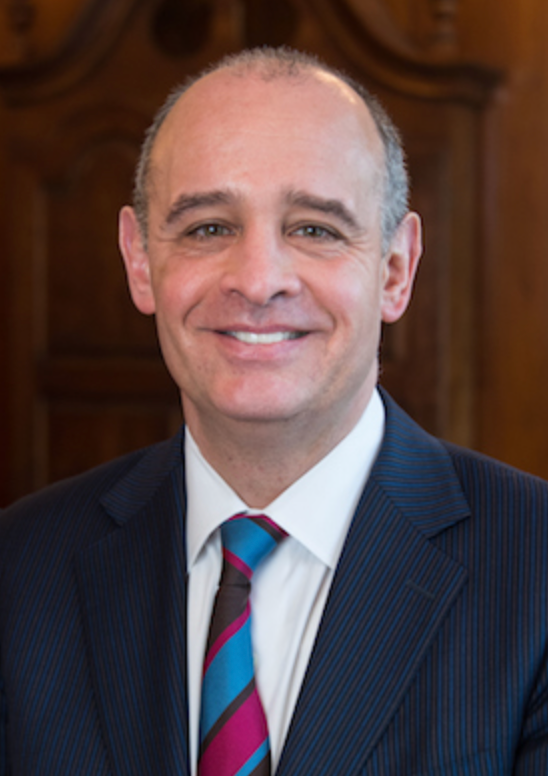 Christopher S. Celenza, Ph.D., Dr.phil.
Dean of Georgetown College
Professor, History and Classics
Georgetown University
Christopher S. Celenza is Dean of Georgetown College at Georgetown University, where he is also professor of History and Classics. Previously, he served as Vice Provost for Faculty Affairs at Johns Hopkins University, where he held the Charles Homer Haskins Professorship. At Johns Hopkins he also served a Vice Dean for Humanities and Social Sciences. He served as the 21st Director of the American Academy in Rome from 2010-14.
Celenza holds two doctoral degrees, a PhD in History (Duke University, 1995) and a DrPhil in Classics and Neo-Latin Literature (University of Hamburg, 2001). He is the author or editor of ten books and over forty scholarly articles in the fields of Italian Renaissance history, post-classical Latin literature and philosophy, and the history of classical scholarship.
An Italian translation of his book, The Lost Italian Renaissance, appeared with the publisher Carocci in 2014. His most recent books are The Intellectual World of the Italian Renaissance: Language, Philosophy, and the Search for Meaning (Cambridge and New York: Cambridge University Press, 2018); Petrarch: Everywhere a Wanderer (London: Reaktion, 2017); and Machiavelli: A Portrait(Cambridge, Mass.: Harvard University Press, 2015).
He has held Fellowships from the Guggenheim Foundation, the ACLS, Villa I Tatti, the American Academy in Rome, and the Fulbright Foundation.
---
Innovative Solutions to Business Challenges:
A One-Day Student-Centered Workshop
Saturday, March 30, 2019
9:00 a.m. to 5:00 p.m.
Bakers Scholars Conference Room
Regents Hall 550
Georgetown University
The Italian Research Institute of Georgetown College would like to invite all Georgetown students to apply for participation in an exciting One-Day Student-Centered Workshop: Innovative Solutions to Business Challenges. The Workshop has served as a bridge between business and academia and offers students a great opportunity to intellectually engage in finding solutions to real challenges confronting the business world today. This unique event features leaders from well-known and established Italian companies who will challenge students to come up with innovative solutions to these issues. The workshop encourages students to engage in collaborative research that will lead to paid internship opportunities with the firms.
During this workshop, top executives from the respective iconic Italian companies, Eni, S.p.A, and Ambrosi Food USA will present to participating students a challenge related to marketing, corporate social responsibility, and environmental concerns. The participating students, divided into small groups, will work together and present a solution to the challenge. At the end of the day, the respective business leaders will select the winning teams who will be offered paid internship opportunities and other perks, listed below.
Participating Italian Companies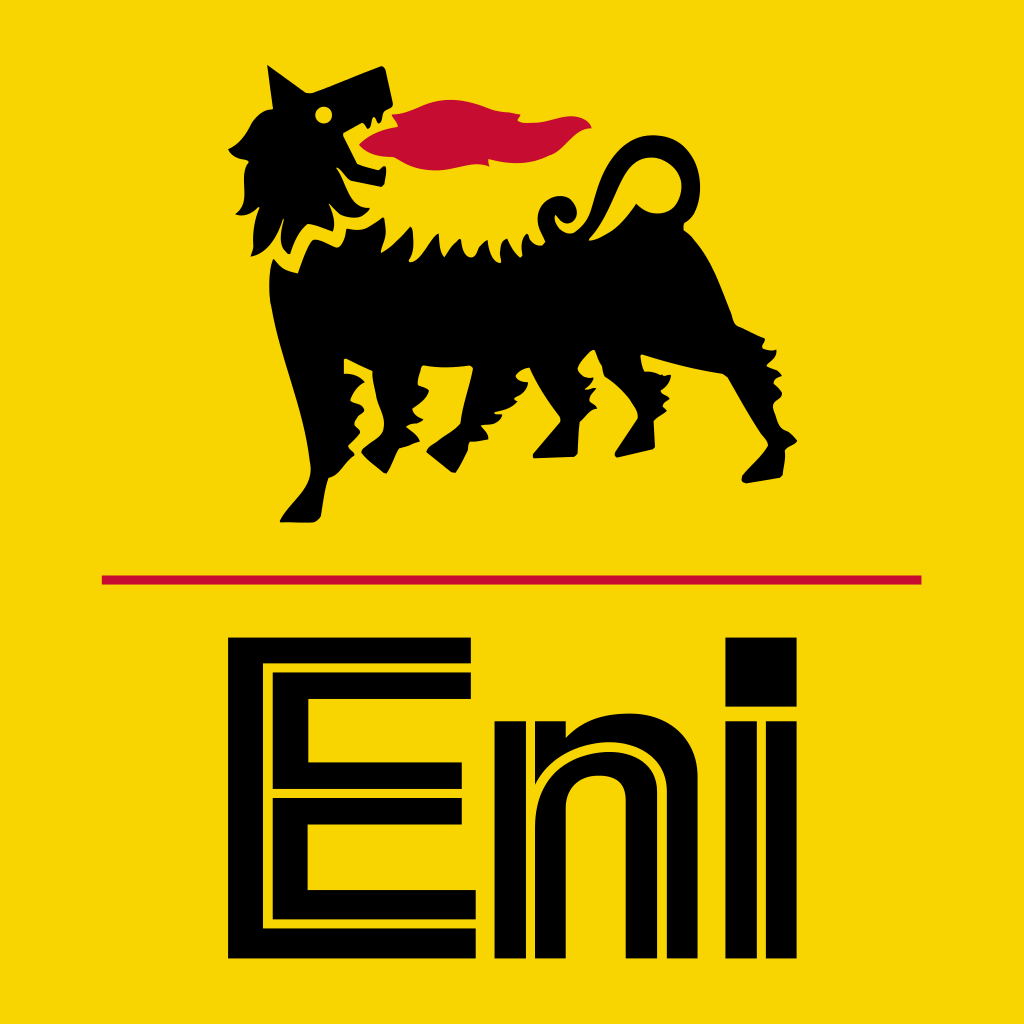 Eni S.p.A., an Italian multinational oil and gas company headquartered in Rome. It has operations in 79 countries and is currently the world's 11th largest industrial company. This is the 4th year Eni is participating. On a rotating basis students are offered paid internships at their Washington Office. One of our seniors who participated in the Eni internship last year was offered a position at their branch in Houston, Texas. Eni will present a challenge related to The significance of the US Withdrawal from the Paris Agreement on Climate Change and propose new remedies.
2019 Eni Challenge: Climate Change U.S. Withdrawal
What is the significance of the US Withdrawal from the Paris Agreement on Climate Change? Although it is too early to predict the long-term implications for climate change of the US decision to withdraw from the Paris Agreement, it is argued that the decision is unlikely to have a major negative impact on the world's prospects for addressing climate change, at least in the short term. Government support for the Paris Agreement outside the US appears strong and there is also support within the US at state and city levels of government, within the financial and corporate sector, and from civil society. Furthermore, technological innovation and scale economies are rapidly driving down the cost of renewable energies, batteries, smart energy solutions and electric vehicles, thereby reducing the cost of decarbonization. The recent decision, however, reflects a rejection of multilateral agreements and is an invitation for rethinking global governance and amounts to an invitation to China to play a more important role. The students' groups will discuss the significance of the US Withdrawal from the Paris Agreement on Climate Change and propose new remedies.
Team 1 Presentation (Winning Team)
Clara Lacan, Pietro Candia, Sam Oswald, Jordon DeGroote
Team 2 Presentation
Francesca Canovi, John Gagliano, Jennifer Simpson, Nadav Soltes, Bryan Haiwen Zou
Team 3 Presentation
Matthew Abar, Matthew Okrent, Ryan Francavilla, Christopher Mungiello
Team 4 Presentation
Adam Hilelly, Filippo Manzini, Ruolin Zhao ,Grant Marthinsen
---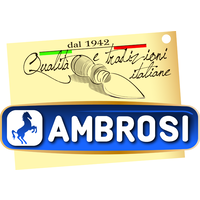 Ambrosi Food USA is a division of the 75+ years old Italian dairy company, Ambrosi S.p.A. It was established in 2006 in order to intensify the sales and marketing activities in the US market. It offers its American clients the ability to purchase directly in the United States a vast assortment of the highest quality products. From cheese produced in its own facilities to cheeses hand selected and made by the best artisan cheese makers, Ambrosi USA provides a wide range of Italian cheeses. Ambrosi Food USA will offer the winning team 1 or 2 month internship in New York which includes a $1,000 salary + paid accommodations in New York. Ambrosi Food USA will present a challenge related to Marketing campaign supporting online sales program.
Team 1 Presentation
Ye Chen, Liqi Xu, Huachao Zhang
Team 2 Presentation
Julia Potts, Steven Mucyo, Carolyn Cabrera
Team 3 Presentation
Sean Lee, Marie Luca, John Figge
Team 4 Presentation (Winning Team)
Chloe Li, Ben O'Hara
Team 5 Presentation
Naveen Mallidi, Jack Reichert, Francesca Truitt
---
Il Bel Canto: Scenes and Arias from Great Italian Operas
Thursday, January 31st at 6:00 p.m.
Gaston Hall
Healy Building
Georgetown University
3700 O Street NW, Washington, DC 20057
The Georgetown University Italian Research Institute of Georgetown College, in collaboration with the Embassy of Italy, the Italian Cultural Institute, the Georgetown College Departments of Performing Arts, and of Italian, is pleased to sponsor a performance of operas' scenes and arias from Rossini, Verdi, and Puccini.
featuring
The Washington National Opera, Domingo-Cafritz Young Artist Program
Founded by Plácido Domingo and currently in its 17th season, the Domingo-Cafritz Young Artist Program guides young singers and pianists/coaches on the verge of international careers. The program provides intensive study with renowned vocal and dramatic coaches and offers voice lessons, language classes, career guidance, and master classes with Washington National Opera staff and guest artists. The Domingo-Cafritz Young Artists also have the opportunity to perform and cover roles in WNO productions, and to create new roles in WNO's new works program, the American Opera Initiative.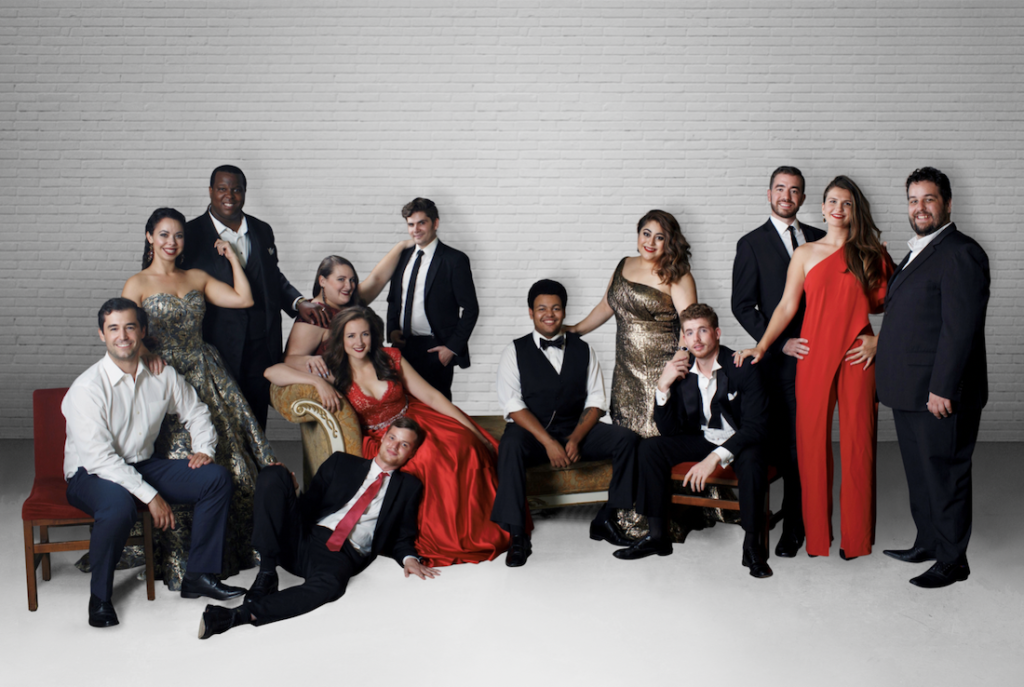 In addition to many performances on the Kennedy Center Millennium Stage, the Domingo-Cafritz Young Artists have performed at the White House, Teatro alla Scala in Milan, Opéra de Monte-Carlo, the Palau de les Arts Reina Sofia in Valencia, the United States Senate, the Supreme Court, the Music Center at Strathmore, the Smithsonian Institution, the Mexican Cultural Institute, with the Baltimore and Charleston Symphony Orchestras, and at numerous embassies. They have also appeared in concert with Maestro Domingo at the Reignwood Theatre in Beijing.
Each season, the Young Artists sing a fully staged performance with orchestra in the Kennedy Center Opera House as part of the WNO season. Past productions have included La traviata, The Marriage of Figaro, Madama Butterfly, Così fan tutte, Don Giovanni, The Magic Flute, La bohème, Alcina, and Carmen, conducted by such luminaries as Maestro Domingo, Phillippe Auguin, Evan Rogister, Renato Palumbo, Jane Glover, and Michael Christie. In the 2018-2019 season, the Domingo-Cafritz Young Artists will perform a Concert of Comic Masterpieceson Friday, May 24, 2019, including the first act of Verdi's Falstaff. Additionally, the Domingo-Cafritz Young Artists perform a concert at the Smithsonian's Renwick Gallery on Sunday, February 10, 2019, and continue this season's recital series at the Phillips Collection on Thursday, April 11, 2019.
Graduates of the Domingo-Cafritz Young Artist Program have gone on to successful careers including performances with the Metropolitan Opera, San Francisco Opera, LA Opera, New York City Opera, The Glimmerglass Festival, Santa Fe Opera, Seattle Opera, National Symphony Orchestra, Carnegie Hall, Bayreuth Festival, Glyndebourne Festival, Vienna State Opera, Berlin State Opera, Teatro Real in Madrid, Liceu Opera Barcelona, and Opéra de Monte-Carlo.
Host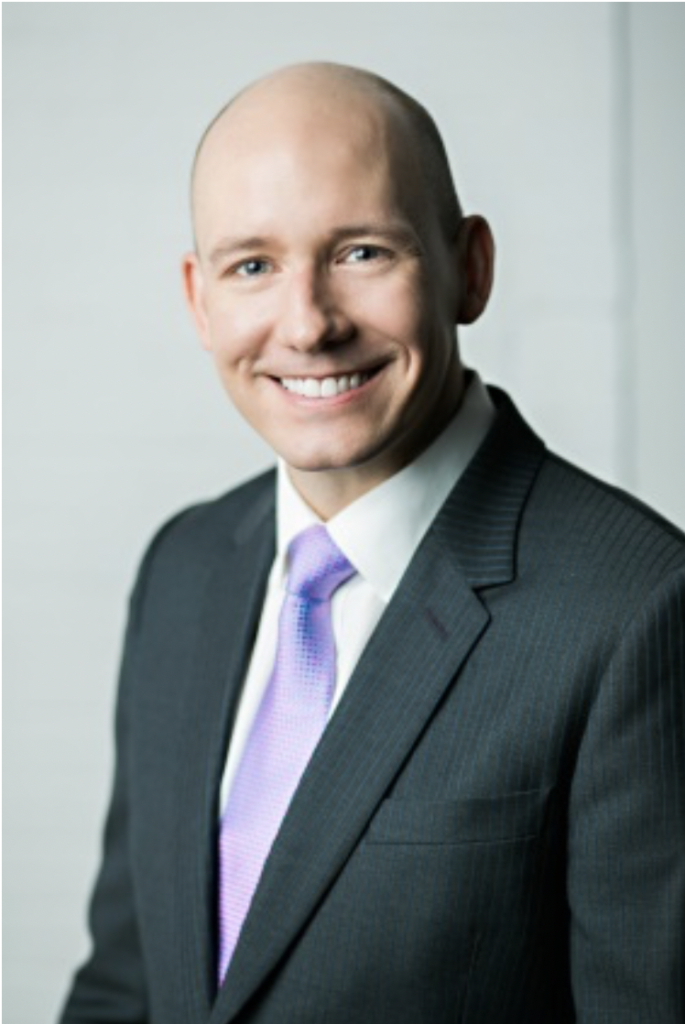 Robert Ainsley
Program Director
Domingo Cafritz Young Artist Program
Active as an opera fanatic and factotum since 2001, Rob Ainsley has explored every facet of the art form across the country, and lives to pass on his enthusiasm to others. He is an alumnus of the University of Cambridge, Mannes College of Music, and the Lindemann Young Artist Development Program at the Metropolitan Opera. Since then, he has been Co-founder and Principal Conductor of the Greenwich Music Festival, a guest Chorus Master at English National Opera, Associate Music Director at Portland Opera, Head of Music Staff and Chorus Master at Minnesota Opera and Opera Theatre of Saint Louis, and a faculty member at Westminster Choir College's CoOPERAtive Program. He is now the Director of the Washington National Opera's Domingo-Cafritz Young Artist Program and the American Opera Initiative, seeking out and grooming the finest young American singers, composers, and librettists for international careers. His artists have performed on the world's leading stages, won the Metropolitan Opera National Council auditions, been finalists in Operalia, and performed with him at the 2018 White House State Dinner for the President of France. He has conducted his own realizations of seventeenth-century operas, collaborated on a string of world premieres, raved about art song in recital series of his own creation, and lectured on everything from Adams to Zemlinsky. Through it all, he has inspired hundreds of young artists and thousands of audience members to share his passion, and prides himself on the friendships he has formed along the way.