2021 Virtual Student-Centered Workshop on Innovative Solutions to Business Challenges Leading to Paid Internships
Saturday, April 10, 2021, at 10 a.m. EST on Zoom
---
The Italian Research Institute of Georgetown College would like to invite all Georgetown undergraduate students to apply for participation in an exciting virtual Student-Centered Workshop on Innovative Solutions to Business Challenges Leading to Paid Internships. The Workshop has served as a bridge between business and academia and offers students a great opportunity to intellectually engage in finding solutions to real challenges confronting the business world today. This unique event features leaders from well-known and established Italian companies who will challenge students to come up with innovative solutions to issues they will present. The workshop encourages students to engage in collaborative research that will lead to paid internship opportunities with the firms. 

During the virtual Workshop, scheduled on Saturday, April 10, 2021, at 10:00 a.m. management of the two Italian iconic companies will meet online with Georgetown students and invite them to solve a challenge related to the issue they will present. The registered students, divided into small groups, will be given three days to work together and submit their solutions in a PowerPoint presentation. A review committee including the Company leaders will select the winning teams who will be offered paid internship opportunities
Participating Companies
---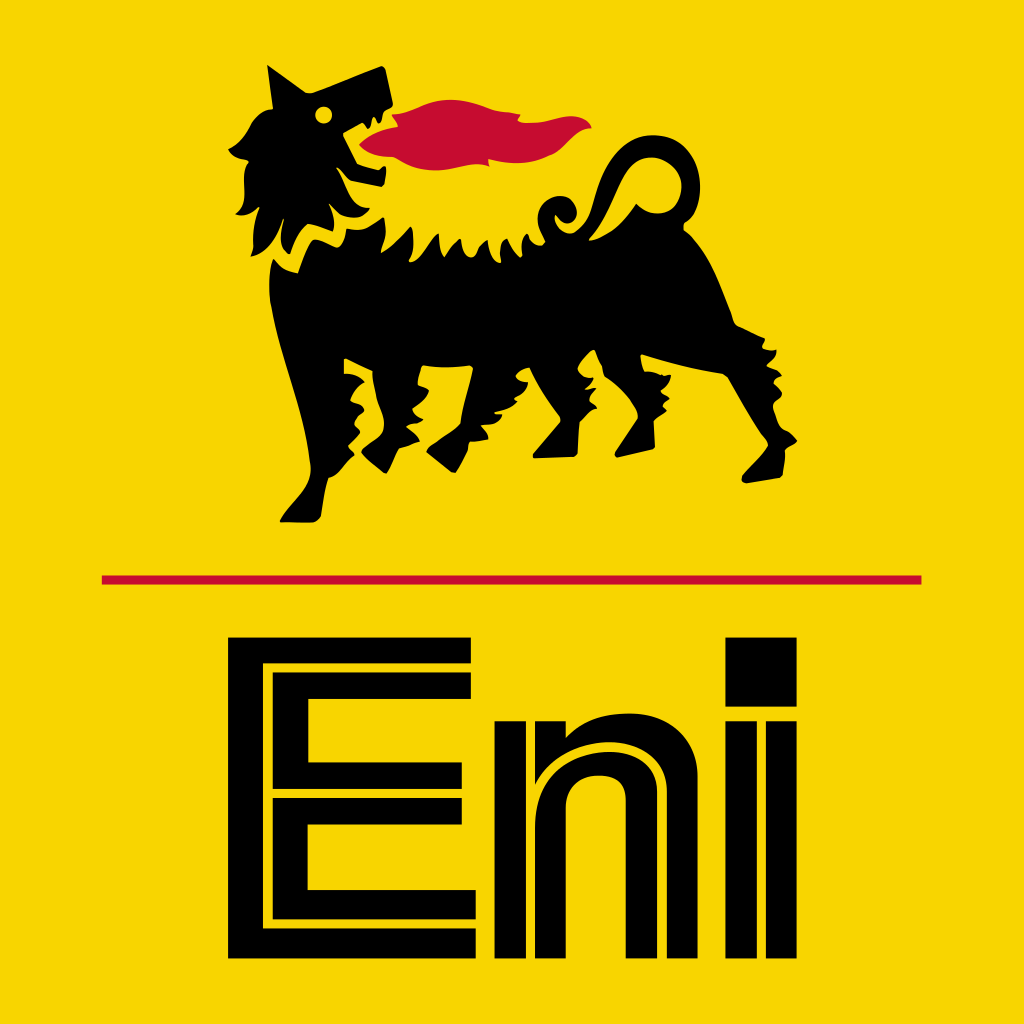 Eni S.p.A.
Italian Multinational Oil & Gas Company
Eni S.p.A., is a major global Italian oil and gas company headquartered in Rome. It employs 30,000+ people in 66 countries across 5 continents. Although our home is in Italy, we are widely present throughout Europe, the Middle East & North Africa, and Sub-Saharan Africa. Eni is a recognized world leader in the Exploration and Production of oil and gas and has a significant presence in downstream energy markets (lubricants, products, retail sales of gas & power), and chemicals. Furthermore, it has expanded its investments to renewable power generation and circular economy applications.

In the US, Eni is presently active in Texas and Alaska in the oil and gas business; we have launched an ambitious plan to develop renewable energy projects (roughly 1GW by 2023); and, we have opened a Corporate Venture Capital initiative to identify and invest in innovative technologies. Our offices in Houston, Boston, New York, and Washington DC coordinate the advancement of our transition and decarbonization strategies in the United States.

In February 2021, Eni announced a Strategic Plan to 2050, which will guide the company through the energy transition process. The new Strategy 2021-2024  accelerates the transformation already underway by committing to reaching the target of zero net emissions by 2050. And, as a member of the Oil & Gas Climate Initiative, Eni expresses its commitment to leading the reduction of the energy value chain carbon footprint. Beyond policy, Eni is investing in digitalization, energy efficiency, alternative power generation systems (renewable and nuclear fusion), etc. in a coordinated effort to decarbonize the energy system and to build a sustainable and innovative energy business.

This is the sixth year Eni has participated in the Georgetown workshop. On a rotating basis, students from the chosen team are offered paid internships at Eni's Washington DC Office, which ensures Eni relations with US Authorities and policymakers, stakeholders, and opinion makers in the energy and climate sector. Two of the past participants have been offered positions in the company.

Marco Margheri, Senior Vice President of Eni US Representative Office in Washington DC, will present a challenge related to advocating the company's view on the energy transition and supporting the broadening of its interests to new business domains.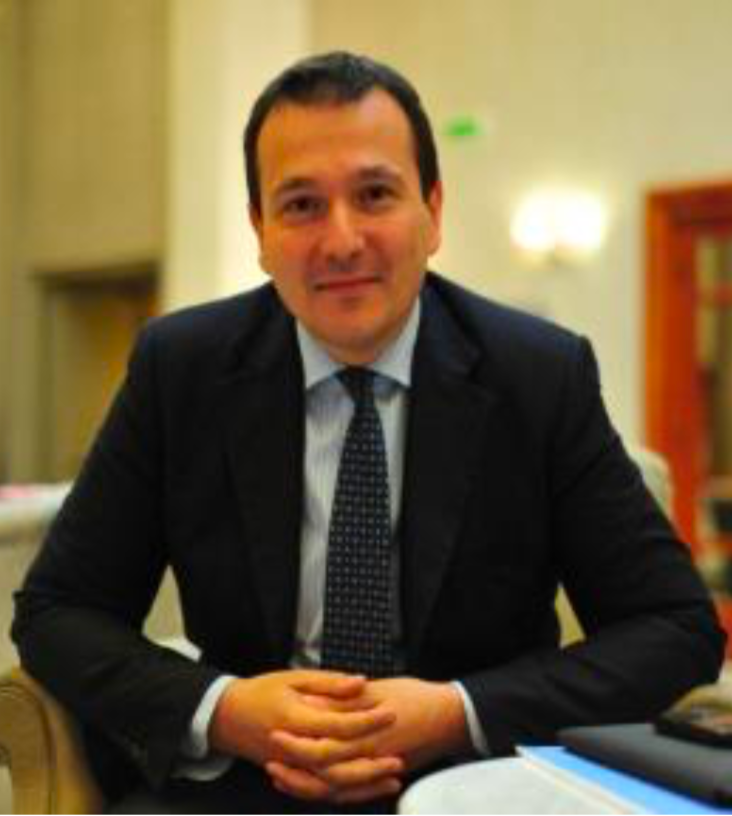 Marco Margheri
Sr. Vice President
Eni US Representative Office, Washington DC
Marco Margheri joined Eni in Oct. 2019 in the International Affairs Department as the SVP for the ENI US Representative Office in Washington DC. His focus will be on relations with US Energy and Climate policymakers and stakeholders, as well as on US Energy and Climate domestic and global policies. He also serves as the Chair for Italy of the WEC – World Energy Council (www.wec-italia.org), is a Member of the Executive Committee of IAI – Istituto Affari Internazionali (www.iai.it), a Council member of the ECFR – European Council on Foreign Relations (www.ecfr.eu). Marco is a visiting professor on EU Energy Policy at LUISS University in Rome.
Marco Margheri is enrolled in the Italian Journalists' Register and is an honorary member of the Milano per la Scala Foundation in Milan. He has been appointed a Chevalier in the Ordre National du Mérite of the French Republic. Prior to joining Eni, Marco Margheri has been Edison's Executive Vice-President for Sustainability, Institutions & Regulation, and was responsible for Sustainability policies and Corporate Social Responsibility initiatives, as well as for Edison's advocacy toward Italian, European, and International Institutions and Regulatory Boards, stakeholders and opinion leaders. Marco has previously held positions with General Electric Oil & Gas and with Burson-Marsteller Cohn & Wolfe.
Student Presentations
Team 1
Patrick Milito
Jake Magaldi
Gonzalo Deschapelles
Katie Wang
Team 2
Michael Givens
Juan Alonso-Munoyerro
Margherita Ceccagnoli
Julian Wang
Team 3
Caterina Peracchi
Harrison Hunt
Haotian Ni
Team 4
Michela DeVito
Claudio S. Pergolizzi
Matthew Floyd
Team 5 (Winners)
Linh Vu
Camilla Lynch
Team 6
Ashley Vincenzo
Kira Bigelow
Vittorio Valensise
Ryan Lee
---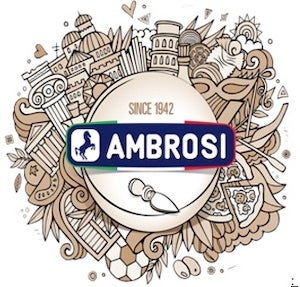 Ambrosi Food USA
Ambrosi Food USA Ottorino Ambrosi started Ambrosi in 1942 as a butter production facility. Over the years it expanded into the production and maturation of other cheeses such as Parmigiano Reggiano, Grana Padano, and Mozzarella. 
In the 1960s, with the retail revolution and the introduction of the supermarket concept in Italy, Ambrosi was one of the first innovators in packaging, presenting its products in a retail-ready format. Since the 1990s one of the family's top priorities has been to export quality products to the whole world; therefore, they began a strong internationalization project, expanding their range of cheeses, launching new brands, and setting up subsidiaries in France, the UK, and the USA. In a world where tradition is often suppressed by scalability, efficiency, and "progress", Ambrosi USA strives to challenge the status quo and to safeguard, and actually elevate, the smaller artisans, and thus the cultural and culinary Italian tradition through cheese. It's a story of family pride, a story of passion, with determination for excellence.
Ambrosi S.p.A. has been producing, importing, and distributing authentic Italian cheeses since 1942. From the Millennial Brooklyn Outpost, in Greenpoint, Ambrosi Food USA is working on marketing campaigns and distribution strategies to keep its unique cheeses relevant. Ambrosi USA is both the importer for Ambrosi Group and a one-stop solution for quality unique Italian cheeses.
Luigi Ambrosi, Chief of Marketing and Business Development, will present a challenge related to alternative food and food-tech outlets for traditional food companies. The focus will be on how a company can innovate, while preserving tradition, as well as what are the best technologies to adopt in a dairy business (be it 3D printing, the 'Vegan Route' or segment differentiation).
More info at www.ambrosifoodusa.com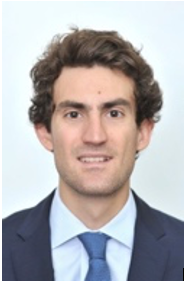 Luigi Ambrosi
Chief of Marketing and Business Development
After graduating from Georgetown University with a double degree in Business Management and Anthropology, and working in Campari Group's Trade Marketing team, I joined my family business in building our US subsidiary in Brooklyn.
We started out as a team of 2 people, with a 'startup approach' designing marketing campaigns, quickly understanding the market, and defining a clear sales strategy. We embarked on a mission to educate the American consumer, and we launched a new brand of pre-packaged specialty cheeses (the first one ever of its kind), in order to attract a new generation of foodies and cultured, but value-seeking consumers: the Millennials. 
In the last few years, I have decided to dive deeper into the world of startups. After monitoring the rise of the food tech industry for quite some time, I made my first two investments. First was Bella & Bona, a German-based office catering business leveraging on the new trend of dark kitchens and food delivery. Then, The Meatless Farm – one of the global leading startups in the plant-based burgers & sausages market.
These positive experiences & commercial partnerships with said startups, pushed me to become more actively involved in Venture Capital, becoming Venture Partner at Seed & Pre-Seed focused fund Lombard Street Ventures, as well as growth equity fund Natureza. I am now a Venture Partner and Operating Advisor at both funds, advising on food tech deals and bringing value to their Food & Beverage vertical.
My latest endeavor involves the launch of a brand of Mexican distilled spirits – Coming Soon Summer of 2021.
Workshop Materials
Ambrosi Food USA Business Challenge Presentation
Student Presentations
Team 1
Gigi Fulginiti
Kelvia Jaupi
Francesca Truitt
Team 2
Maeve Silk
Natalie Regan
Sophia Scarangella
Team 3 (Winners)
Aaron Greenstein
Frank Fumo
Mariana Guzman
Team 4
Charlie Carter
Keely O'Keefe
Susanna Romano
Christoper Wade
Team 5
Malak AbuSoud
Matthew Lee
George Loewenson
---
How to Apply
We are limiting the number of participants to 50 students. The application deadline is March 31, 2021.