2022 Student-Centered Workshop on Innovative Solutions to Business Challenges Leading to Paid Internships
Saturday, March 19, 2022 at 9:00 a.m. EST
The Italian Research Institute of Georgetown College would like to invite all Georgetown undergraduate students to apply for participation in an exciting Student-Centered Workshop on Innovative Solutions to Business Challenges Leading to Paid Internships. The Workshop has served as a bridge between business and academia and offers students a great opportunity to intellectually engage in finding solutions to real challenges confronting the business world today. This unique event features leaders from well-known and established Italian companies who will challenge students to come up with innovative solutions to issues they will present. The workshop encourages students to engage in collaborative research that will lead to paid internship opportunities with the firms.

During the Workshop, scheduled on Saturday, March 19, 2022 at 9:00a.m. management of two Italian iconic companies , Eni, S.p.A. and Leonardo will meet with Georgetown students and invite them to solve a challenge related to the issue they will present. The registered students, divided into small groups, will be assigned different classrooms and work together and submit their solution in a PowerPoint presentation. A review committee including the Company leaders will select the winning teams who will be offered paid internship opportunities.
Participating Italian Companies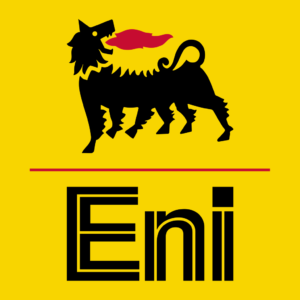 Eni S.p.A., is a major integrated energy company whose dedication to the energy transition translates into tangible actions aimed at achieving the total decarbonization of products and processes by 2050. Headquartered in Rome, Eni employs 30,000+ people in 68 countries across 5 continents. Although our home is in Italy, we are widely present throughout Europe, the Middle East & North Africa, and Sub-Saharan Africa. Eni is a recognized world leader in Exploration and Production of oil and gas and has a significant presence in downstream energy markets (lubricants, products, retails sales of gas & power), and chemicals. Furthermore, it has expanded its investments to renewable power generation and circular economy applications.
Sustainability is an essential part of our business and is integrated across all our operations. In February 2021, Eni announced a Strategic Plan to 2050, which will guide the company through the energy transition process. The new Strategy 2021-2024 accelerates the transformation already under way by committing to reach the target of zero net emissions by 2050. And, as member of the Oil & Gas Climate Initiative, Eni expresses its commitment to leading the reduction of the energy value chain carbon footprint. Beyond policy, Eni is investing in digitalization, energy efficiency, alternative power generation systems (renewable and nuclear fusion), etc. in a coordinated effort to decarbonize the energy system and to build a sustainable and innovative energy business.
In the US, we have launched an ambitious plan to develop renewable energy projects (roughly 1GW by 2023); and, we have opened a Corporate Venture Capital initiative to identify and invest in innovative technologies. Our offices in Houston, Boston, New York, and Washington DC coordinate the advancement of our transition and decarbonization strategies in the United States.

This is the seventh year Eni has participated in the Georgetown workshop. On a rotating basis, students from the chosen team are offered paid internships at Eni's Washington DC Office, which ensures Eni relations with US Authorities and policy makers, stakeholders and opinion makers in the energy and climate sector. Two of the past participants have been offered positions in the company.

Marco Margheri, Senior Vice President of Eni US Representative Office in Washington DC, will present a challenge related to advocating the company's view on the energy transition, and supporting the broadening of its interests to new business domains.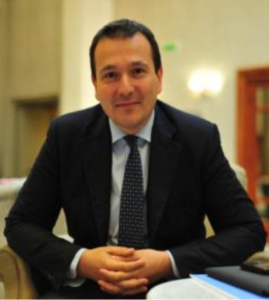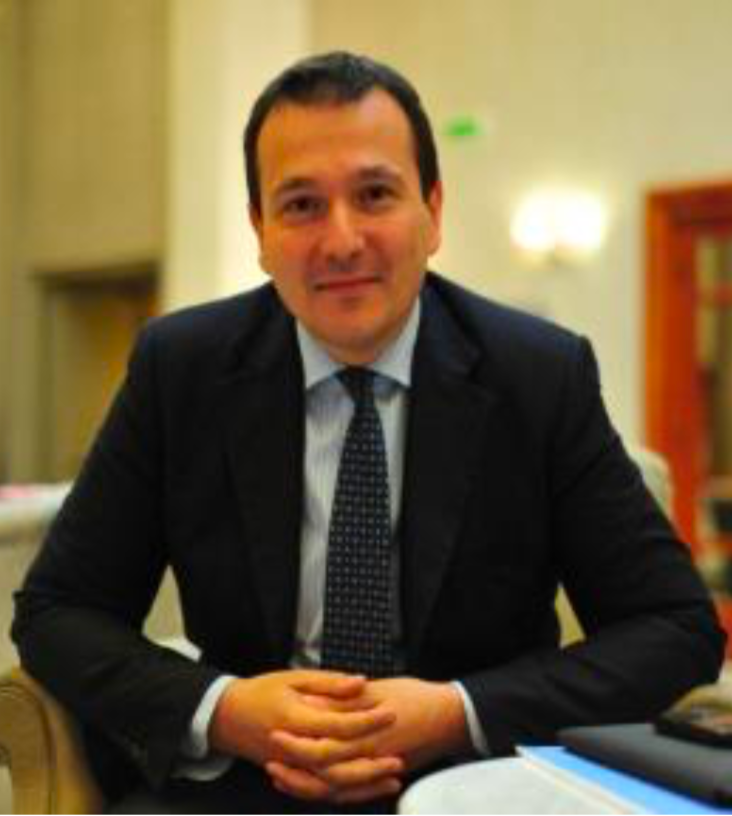 Marco Margheri
Sr. Vice President
Eni US Representative Office, Washington DC
Marco Margheri joined Eni in Oct. 2019 in the International Affairs Department as the SVP for the ENI US Representative Office in Washington DC. His focus will be on relations with US Energy and Climate policymakers and stakeholders, as well as on US Energy and Climate domestic and global policies. He also serves as the Chair for Italy of the WEC – World Energy Council (www.wec-italia.org), is a Member of the Executive Committee of IAI – Istituto Affari Internazionali (www.iai.it), a Council member of the ECFR – European Council on Foreign Relations (www.ecfr.eu). Marco is a visiting professor on EU Energy Policy at LUISS University in Rome.
Marco Margheri is enrolled in the Italian Journalists' Register and is a honorary member of the Milano per la Scala Foundation in Milan. He has been appointed a Chevalier in the Ordre National du Mérite of the French Republic. Prior to joining Eni, Marco Margheri has been Edison's Executive Vice-President for Sustainability, Institutions & Regulation, and was responsible for Sustainability policies and Corporate Social Responsibility initiatives, as well as for Edison advocacy towards Italian, European and International Institutions and Regulatory Boards, stakeholders and opinion leaders. Marco has previously held positions with General Electric Oil & Gas and with Burson-Marsteller Cohn & Wolfe.
Student Presentations
Group 1 (Winners)
Theo Bammi
Hadley Trahan
Group 2
Matthew Lee
Marco Uustal
Group 3
Gregory Levesque
Maggie Fan
Jeffrey Gao

Leonardo is a global company in the Aerospace, Defense and Security sector with an integrated offer of high-tech solutions for both military requirements and civil applications. The company plays a prominent role in major international strategic programs and is a trusted technological partner of governments, defense agencies, institutions and enterprises. Innovation, continuous research, digital manufacturing and sustainability are the cornerstones of Leonardo's business worldwide.
Headquartered in Italy, we operate globally, through a deep rooted industrial presence in four domestic markets (Italy, United Kingdom, United States and Poland), backed by an international commercial network and a number of representative offices, subsidiaries and joint ventures. We have an overall presence in 46 countries worldwide. The company operates into different business areas: Helicopters, Aircraft, Aerostructures, Electronics, Cyber-security, and Space. We have a team of more than 49,800+ people working worldwide (7,300+ are based in the USA).
Leonardo is at a "turning point" where it can give strong impetus to the path of transformation and growth. The important results achieved in the past years and the challenges of a fast-changing and post-pandemic world require a combined approach: to pursue the agreed objectives and to build a strategic vision setting out the company's ambition to 2030. That's the basis of the Strategic Plan "Be Tomorrow – Leonardo 2030" launched in 2020.
The company, as an industrial and technological leader, intends to act as an engine for development, to contribute to security and progress at the global level. Leonardo's aim is to develop new skills, in both the civil and the military domain, to respond to the challenges posed by the complexity of the digital age: their interdependence, interrelation and evolutionary speed.
Leonardo US Holding, through its Geo-Strategic Relations Office, will offer students in the winning team paid internship at their headquarter in the DC area, which will be done on a rotating basis. The management team will present a challenge focused on the engagement with Academia (i.e.: about Space and Emerging Tech) as well as on the policy making about Defense and Transatlantic Relations.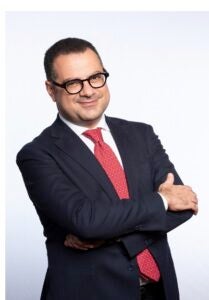 Paolo Messa
Executive Vice President for Geo Strategic Relations USA at Leonardo US Holding
Paolo Messa is Executive Vice President for Geo Strategic Relations USA at Leonardo US Holding since 2021, currently based in Washington DC. Previously, he served as Executive Vice President for Institutional Relations at Leonardo Company, and he was the director of the Center for American Studies in Rome (2015-2018).

Paolo has held positions in the Boards of Directors of RAI (Italy's Public Television) and Conai and has been a senior advisor to Italy's Vice Prime Minister, to the Minister of Environment, and to the Ministry of Economy and Finances. He is Adjunct Professor at Luiss Business School and has lectured in several Italian universities, such as the University La Sapienza in Rome, the University of Rome Tor Vergata, and the University of Calabria. In 2011, he was selected by the U.S. State Department to take part in their International Visitor Leadership Program.

He is the author of several books, among them: l'Era dello Sharp Power (published by Bocconi University), the American Pope (published by the Vatican Publishing House), DC, Il partito che fece l'Italia (published by Marsilio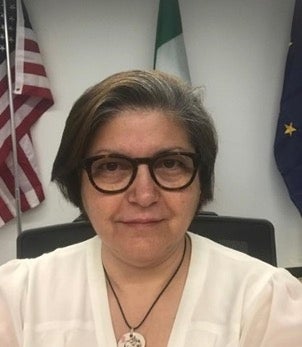 Marta Pentassuglia
Vice President, Human Resources, General Affairs and Ethics Officer of Leonardo US Aircraft, Inc. and Leonardo US Holding, Inc
Marta Pentassuglia joined Leonardo in US in 2011 as the Vice President, Human Resources, General Affairs and Ethics Officer of Leonardo US Aircraft, Inc. and Leonardo US Holding, Inc. She also served as Sole Director of the Corporation, ad interim, in 2015 and 2016.
She oversees the daily operations to assure the implementation of the right procedures and practices across the corporations in coordination with the Headquarter guidelines and the US Federal and States regulations.
She is also the guarantor, vis-à-vis the US Authority, of compliance with the legislation on Immigration and Work Authorizations and ensures all Group companies the necessary support for the activation of entry visas.
Marta Pentassuglia joined Finmeccanica Group – Space Division (currently Thales Alenia Space) in 1982 with different responsibility across Italy, than UK, France and Germany. Currently, she is also Vice President of Crystal City Pentagon Rotary Club.
Student Presentations
Group 1
Caterina Peracchi
Alessandra Vietina
Lauren Ferraro
Group 2 (Winners)
Bora Balcay
Giavonna Darcy
Briana Sparacino
Group 3
Samuel Goldfarb
Victoria Peace
Benjamin Susswein
Sam Oswald, SFS student who participated in the Workshop and was offered a position at Eni, S.p.A.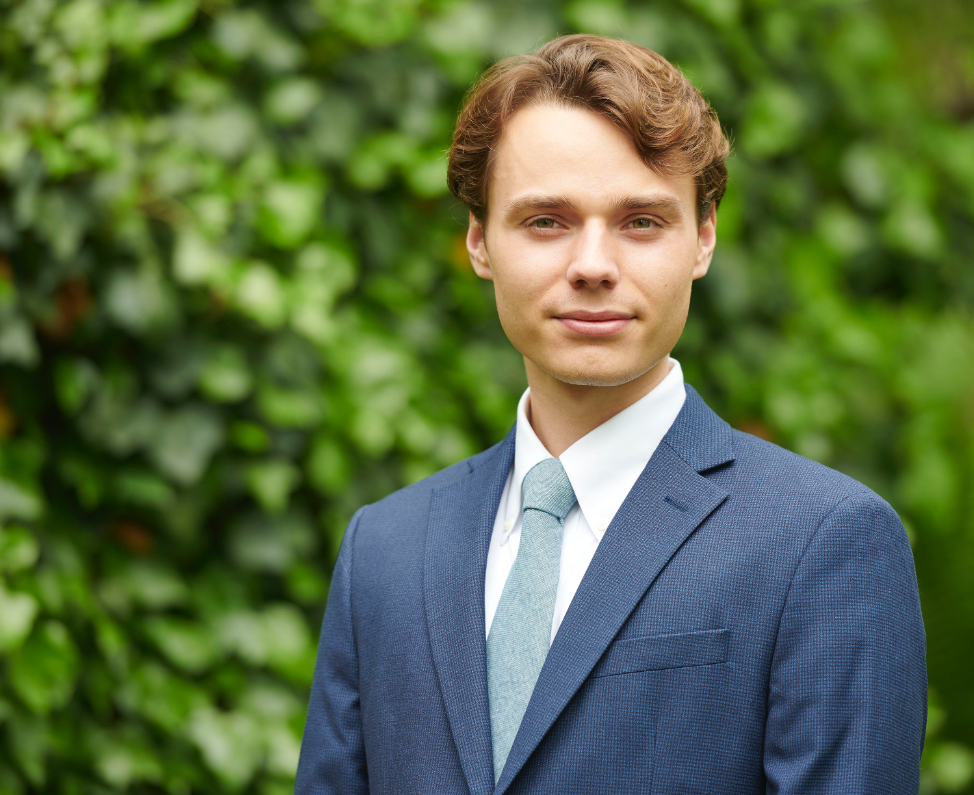 At the Eni Washington DC Representative Office, I work as the Government Affairs & Policy Specialist handling US Administration, Agency and Institutional engagement. Since I first joined Eni as an intern in the winter of 2020, I have been fortunate to study the company's industry-leading decarbonization and energy transition first-hand. Working in Public Affairs, I see the full prism of Eni's objectives and enjoy communicating to US stakeholders our advanced energy expertise. Each day, I am afforded the opportunity to discuss with public and private energy and foreign policy thought-leaders, exercising my long-held interests in international affairs and markets established since my time studying Global Business in the School of Foreign Service. For the eager Georgetown student, I strongly recommend attention paid to the exciting professional opportunities of the energy transition and say that Eni is a fitting home for those dedicated to serving the global community and with a passion for innovation.