2020 Events Archive
| Date | Event | Speaker(s) |
| --- | --- | --- |
| | Update on the Paid Internships Awarded to Students who Participated in the 2020 Workshop on Innovative Solutions to Business Challenges | Christiana Metaxas, Eni S.p.A., and Emily Chu (SFS) and Kashish Kanyan (MSB), Kedrion Biopharma S.p.A. |
| | Abnormal Microglia Activity Associated with Neurological and Psychiatric Disorders | Dr. Mario Capecchi, Nobel Laureate |
| | COVID-19 Research | Giovanni Maga |
| | A Walk in the Exhibition | Marzia Faietti, Matteo Lafranconi |
| | The Latest Scientific Research on the Use of Plasma for COVID-19  Patients | KEDRION BIOPHARMA, an Italian Biopharmaceutical Company |
| | A Reflection on the COVID-19 Crisis, Italian writer, author the Danube | Claudio Magris |
| | Senior Offered Position at Italian Multinational Oil & Gas Company | Samuel Oswald |
| April 14 | The Climate of the Past | Professor Carlo Barbante |
| | Ice Memory Project | The Italian Team of the Ice Memory Project |
| February 11 | The Future of Europe: Italy's Perspective | Minister Enzo Amendola |
| Canceled | Sinners, Saints, and Prophets: Music and Theater in Modern Naples | Round Table Discussion & Performance by the Georgetown Carroll Consort |
| Canceled | From the Past to the Future: An Exploration of the Scientific Causes & Effects of Climate Change | Dr. Carlo Barbante & Dr. Paul Shepson |
Update on the Paid Internships Awarded to Students who Participated in the 2020 Workshop on Innovative Solutions to Business Challenges
Eni S.p.A.
Following the successful participation in the Georgetown Italian Research Institute Workshop: Innovative Solutions to Business Challenges 2020, Eni S.p.A. welcomed Christiana Metaxas (MSFS) and Leon Donadoni (MSFS), two members of the winning team, for a year-long paid internship program. Christiana and Leon have joined the Eni S.p.A. Washington DC Representative Office for collaboration within the fields of energy affairs, international relations, and strategic communications. While tracking the progression of relevant energy and climate legislation and the development of advanced energy technologies, Christiana and Leon are focusing on communicating Eni's sustainable transformation to Eni's US institutional stakeholders.
Kedrion Biopharma S.p.A.
Emily Chu (SFS) and Kashish Kanyan (MSB), who were awarded the 2020 Workshop on Innovative Solutions to Business Challenges paid internships, completed their internships at the Kedrion Biopharma S.p.A. Fort Lee Location in New Jersey. Emily's internship was for 4 weeks and Kashish for 5 weeks. They were housed in a hotel and they followed a hybrid model during the week. Emily was placed in the US HR Analytics and Total Rewards and worked on analysis within this space. Kashish was placed in US Commercial. He worked on a project to revamp the US Sales Incentive Plan for specific teams.
Abnormal Microglia Activity Associated with Neurological and Psychiatric Disorders, by Dr. Mario Capecchi, Nobel Laureate
This publication by Dr. Mario Capecchi, Nobel Laureate, & colleagues is a study of genetically defined microglia (the immune cells of the brain) sublineage in mice which has the ability to suppress neurological disorders such as obsessive compulsion and anxiety symptoms  associated with abnormal microglia.
Abstract:
Aberrant microglia activity is associated with many neurological and psychiatric disorders, yet our knowledge about the pathological mechanisms is incomplete. Here, we describe a genetically defined microglia sublineage in mice which has the ability to suppress obsessive compulsion and anxiety symptoms. These microglia derive from precursors expressing the transcription factor Hoxb8. Selective ablation of Hoxb8-lineage microglia or the Hoxb8 gene revealed that dysfunction in this cell type causes severe over-grooming and anxiety-like behavior and stress responses. Moreover, we show that the severity of the pathology is set by female sex hormones. Together, our findings reveal that different microglia lineages have distinct functions. In addition, our data suggest a mechanistic link between biological sex and genetics, two major risk factors for developing anxiety and related disorders in humans.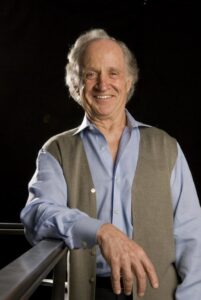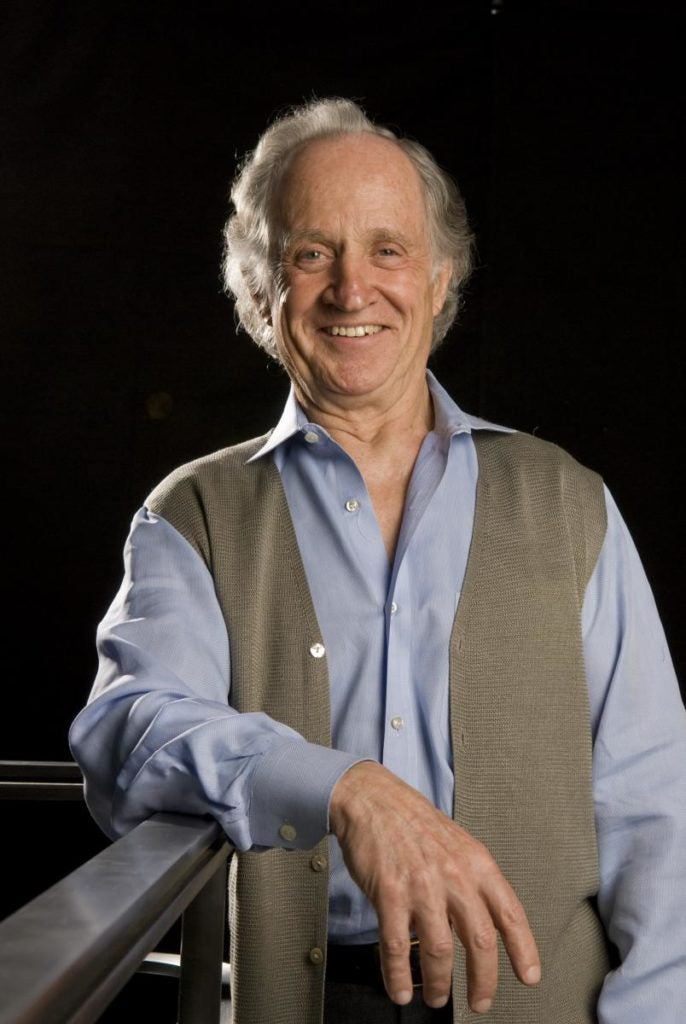 Dr. Mario R. Capecchi
2007 Nobel Laureate in Medicine
Distinguished Professor in
Human Genetics & Biology
University of Utah School of Medicine
Mario R. Capecchi, Ph.D., was born in Verona, Italy, in 1937. He received his Bachelor of Science degree in chemistry and physics from Antioch College in 1961 and his Ph.D. in biophysics from Harvard University in 1967. After six years on the Harvard School of Medicine faculty he joined the University of Utah as a professor of biology in 1973.
Dr. Capecchi is best known for his pioneering work on the development of gene targeting in mouse embryo-derived stem cells. This technology allows scientists to create mutations in any desired gene, giving them virtually complete freedom to manipulate the DNA sequence in the genome of living mice.
His work in this area revolutionized the study of mammalian biology and is used to understand countless diseases by scientists worldwide. In 2007, he was recognized for this achievement with the Nobel Prize in physiology or medicine, which he shared with Oliver Smithies and Martin Evans.
His current research interests include the molecular genetic analysis of early mouse development, neural development in mammals, production of mouse models of human genetic diseases, gene therapy, homologous recombination and programmed genomic rearrangements in the mouse.
Distinguished Professor of human genetics and biology, Dr. Capecchi belongs to the National Academy of Sciences and the European Academy of Sciences and most recently, the National Academy of Medicine. The Nobel Prize tops a long list of worldwide awards and recognition he has received for his scientific achievements.
Latest Research by Dr. Giovanni Maga to Target and Test the DDX3X Enzyme in the SARS-CoV-2 Virus that Causes COVID-19
Dr. Giovanni Maga, Director of the Institute of Molecular Genetics IGM-CNR in Pavia, Italy and Head of the DNA Enzymology & Molecular Virology Unit, and his team have focused their research on the use of the enzyme DDX3X RNA to fight emerging viruses such as SARS-CoV-2 that causes COVID-19. In collaboration with the Embassy of Italy and the Italian Cultural Institute of Washington DC, we invite you to watch Dr. Maga's presentation of his lab current critical scientific research which is the only answer to combat the virus that has completely disrupted our lives.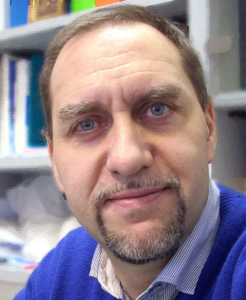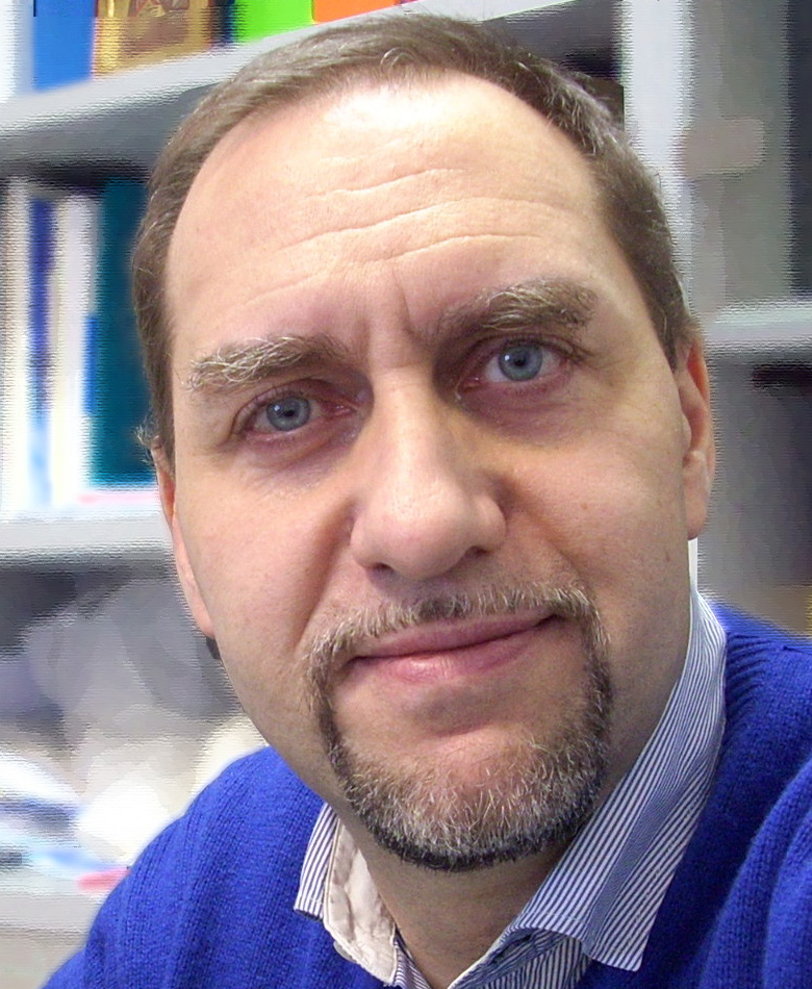 Dr.Giovanni Maga
Director
Institute of Molecular Genetics IGM-CNR in Pavia
Head of the DNA Enzymology & Molecular Virology Unit
Scientific Interests:
Dr. Giovanni Maga has been working since his graduation on the enzymology of genome duplication and repair. His research has focused on the characterization of different enzymatic systems responsible for nucleotide metabolism and the duplication of the genetic information in human cells and viruses. He is also interested in the biochemical pathways involved in coupling the DNA replication and repair machineries to cell cycle regulation in normal vs. tumoral human cells. His interest is devoted both towards the elucidation of basic molecular processes and to the exploitation of novel enzymatic targets for antiviral and anticancer chemotherapy.
Presently he is Director of the Institute of Molecular Genetics IGM-CNR, in Pavia and Head of the DNA Enzymology and Molecular Virology Unit. His main lines of research concern the enzymology of genome replication and repair in eukaryotic cells and viruses, and the identification of novel targets and drugs for antiviral and anticancer chemotherapy
Publications:
Dr. Maga is author/co-author of 250 publications in international peer-reviewed journals, which obtained 11549 citations. His h-index is 56 (Google Scholar). He wrote four books for popularizing science and is active in scientific dissemination to the general public on newspapers, television and in public events. He is a collector of antique microscopes.
A Walk in the Exhibition
This year we celebrate the 500th anniversary of the death of Raffaello Sanzio, born on April 6, 1483 in Urbino and died on April 6, 1520 in Rome at the age of 37. A great High Renaissance painter and architect, who with Leonardo and Michelangelo was known as the Trinity of High Renaissance Art.
We are thrilled to share virtually with our audience A Walk in the Exhibition, the video of an extraordinary exhibition at the Scuderie del Quirinale in Rome which the Director of the Scuderie del Quirinale, Matteo Lafranconi, has graciously given us permission to show. The exhibition, curated by Director Matteo Lafranconi and Prof. Marzia Faietti, in collaboration with the Uffizi Gallery in Florence gives tribute to Raffaello's great work and includes around 120 of his works.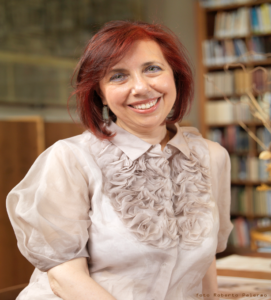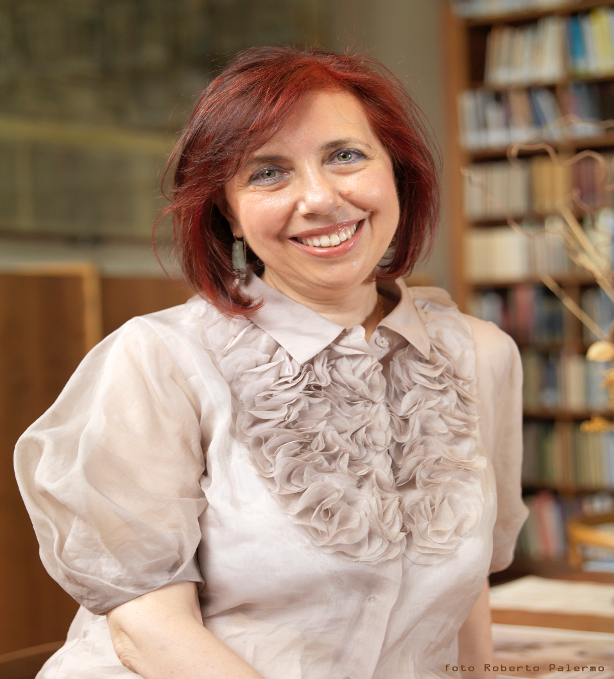 Marzia Faietti
Professor of Print & Drawing
University of Bologna
Former Director of the Department of Prints & Drawings At the Uffizi Gallery in Florence
Marzia Faietti, former Director of the "Gabinetto dei Disegni e delle Stampe" at the Uffizi in Florence, currently teaches History of Print and Drawing at the "Scuola di Specializzazione in Storia dell'Arte" of the University of Bologna and at the "Scuola di Specializzazione in Beni storico-artistici" of the "Università Cattolica del Sacro Cuore" of Milan. She is associated to the Kunsthistorisches Institut in Florenz – Max-Planck-Institut.
Member of the Editorial Board of the journals "Print Quarterly", "Nouvelles de l'estampe" and "Rivista d'Arte", Marzia Faietti holds since 2013 the position of President of the CIHA Italian Committee, as well as Vice-President of the CIHA International Bureau. In September 2017 she was appointed President of the Scientific Committee at the Fondazione Magnani, Reggio Emilia.
Marzia Faietti has lectured and taught widely in Italian and at foreign Universities. She has organized numerous international exhibitions and conferences including the XXXV CIHA World Congress in Florence and she has published papers on international scientific journals. She has been responsible for many exhibitions focusing on the graphic arts collections both in the Pinacoteca Nazionale of Bologna and in the Uffizi, where she has promoted new editorial series, such as the Inventario Generale delle Stampe (General Catalogue of Prints), and she has promoted the "Progetto Euploos" (digital cataloging of the Uffizi drawings).
Her research interests focus mainly on Ferrarese painting of the post-Trident period; on the Bolognese and Emilian painting, prints and drawings of the fifteenth and sixteenth centuries and their developments in the following centuries; on the graphic language of Andrea Mantegna; on the antiques culture of Parmigianino; on the Italian erotic engraving of the sixteenth century and its relations with antiquity; on Raffaello's drawings and on the relationships of Raffaello's art with poetry and literature. Furthermore, as part of her theoretical study interests, Marzia Faietti conceived the LINEA Project in collaboration with the Kunsthistorisches Institut in Florenz – Max-Planck-Institut.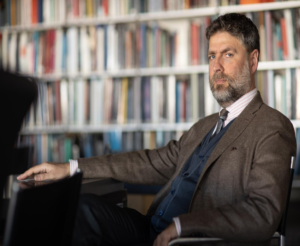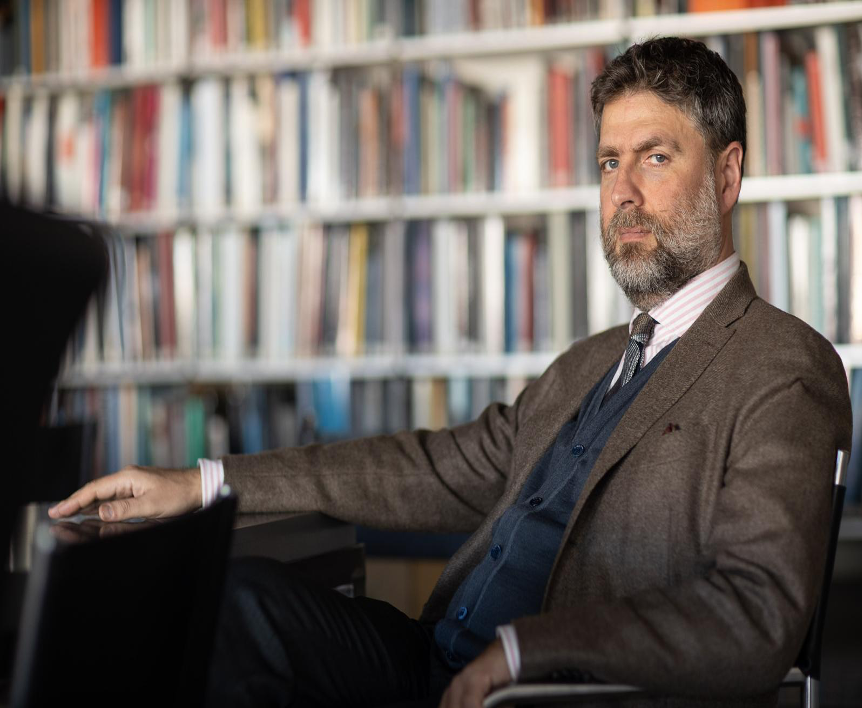 Matteo Lafranconi
Ph.D/MiBACT, Director, Scuderie del Quirinale, Roma
Matteo Lafranconi is the Director of the Scuderie del Quirinale, a major exhibition venue in Rome belonging to the Presidency of the Italian Republic and run by the Italian Ministry of Culture through the in-house company ALES SpA.
After musical studies (Piano Diploma, Conservatorio Cherubini, Florence), Matteo Lafranconi specialized in Art History in Rome (La Sapienza University), Naples (Federico II University; master and Ph.D) and Paris (Université de Paris IV Sorbonne), with a post-doctoral specialization in the United States (Washington, The National Gallery of Art; Center for Advanced Studies in Visual Arts) and in Spain (Madrid, Museo del Prado). He realized studies and research in Italian, French, Spanish, and Russian history of art, between XV and XX century, with preference to museology, history of collection, Old Masters' Drawings, and academic practices.
He edited the Catalogue of the Collections of the XIX century at the National Gallery of Modern Art in Rome (Electa 2006) and signed with Sandra Pinto the volume "Gli storici dell'arte e la Peste (The Art Historians and the Plague) (Electa, 2006). His contributions appeared in the most prominent magazines of art history including "The Burlington Magazine", "Paragone", "Prospettiva", "Perspective". His essays appeared in many exhibition catalogues, conference proceedings and miscellaneous volumes of his fields of interest. From 2006 to 2012 he was a member of the Scientific Committee of the magazine "Perspective" (Institut National d'Histoire de l'Art, Paris) for XIX and XX century.
He gave lectures and conferences by the main museums and universities in Italy and abroad (National Gallery, London; National Gallery of Art, Washington; Museo del Prado, Madrid; Musée du Louvre, Paris; Hermitage, St. Petersburg). He taught Old Masters' Drawing and Museology at the Sapienza University in Roma and at the Calabria University.
Matteo Lafranconi was Head of Cultural Programs at the Palazzo delle Esposizioni, in Rome, from 2007 to 2016.
He is a member of the CIHA (Comité International d'Histoire de l'Art) Italy from 2014.
The Latest Scientific Research on the Use of Plasma for COVID-19 Patients
Churchill's Curtain
Claudio Magris, 2020
Translated by Dr Sara Hager
On King Charles Street in London there is the Churchill Museum and Cabinet War Rooms where the British Government used to meet during World War II. A few meters below there were rooms, underground ladders, and earth bags that were supposed to protect ministers, generals, functionaries, employees, workers, and service personnel from the German bombs.
Have mercy on us! Today we have heart-wrenching defenses against the attack of one of the most horrible army in History. In the homes of the United Kingdom pain and mourning entered, just as Churchill had announced, but not the Hitler Wehrmacht. There are a few bedrooms. On the wall of some rooms there is a large geographic map where every day battle places, advances, retreats, victories, and defeats were marked. In one of these rooms there is a curtain which one could close in order to cover that large geographic map on the wall.
It is a room-I don't believe the only one-where at times Churchill slept, as the whisky bottle placed on the night stand near the bed attests. Many years ago while visiting the Museum, I asked why the curtain, given that there were no windows from which light could come in. They told me that Churchill had wanted it. Perhaps, after having indefatigably confronted always new and unpredictable situations on a daily basis, and having resolved not to give up, for a few hours, if it were possible, he did not want to know anything else. He would draw the curtain, which made the war scene disappear from his view, and sending everything to hell would go to sleep, likely after a shot of good whiskey.
Wars can only be won this way, fighting strenuously, but without allowing to be completely absorbed by this fight. You can be invaded by war not only in your own country, but also in the head and in the heart, but without allowing the enemy to occupy all the thoughts and the feelings, defending a small, but free space for the desires, the projects, even if they are futile, the hopes even if they are childish, and the most personal tastes. The enemy also attacks with anxiety and obsession. General mobilization is necessary, but so are the hours of sleep, possibly dreaming something more pleasant than battles.
Perhaps, thanks to that curtain England was not bent. During World War II I was a child. I remember the bombardments and that my parents would carry me as rapidly as possible to the nearest air raid shelter, pathetically inadequate, but not useless. I remember the fear for my father, who was away for a certain period of time, and his heart-felt embarrassment because one of the four eggs that he had been able to buy had broken in his pocket. I remember our displaced relatives from bombed Naples, the Nazi and the Yugoslavian occupation. But I also remember that during the war people were playing cards, they were entertaining themselves, they continued to sin, thus enabling themselves not only to survive, but to live.
In the war against the virus it is imperative to fight observing the prescribed rules because an army in a free exit is destined to lose. It is necessary to be informed, however, it is perhaps harmful or even less useful and draining to remain all day in front of the TV because the pile and the repetition of the news neutralize and diminishes its meaning. We can resist and we can win if realize the danger, also the danger of death, but without thinking only of death and its verbose emphasis. We can resist and we can win if we defend our desires, our pleasures, and our games. What would you do once asked a pious and dreary uncle to young St Luis of Gonzaga, who was playing in the garden, if you were to know that you were going to die in ten minutes? The child answered I would continue to play.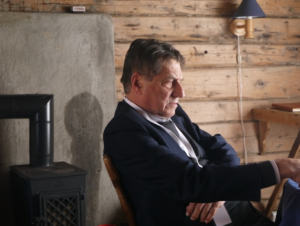 Claudio Magris, was born in Trieste in 1939. He graduated from the University of Turin, where he majored in German studies. For several years he taught modern German Literature at both the Universiy of Torino and of Trieste. His master thesis, Il mito absuburgico nella letteratura austriaca moderna (Einaudi 1963) is still considered a milestone in the field of Austrian literature studies.
In 1986 he published his first novel, Danube, which was translated in 24 languages. He is the author of numerous novels and essays, translated into many languages as well as a columnist for the Corriere della Sera and other European newspapers.
His numerous publications include: Lontano da dove, Joseph Roth e la tradizione ebraico-orientale, L'anello di Clarisse, Illazioni su una sciabola, Inferences from a Sabre, A different sea, Blindly, Three Plays, La storia non è finita. Etica, politica, laicità, Blameless, Istantanee, and others.
He has received several honorary degrees and numerous awards, among them: Premio Strega, Leipziger Buchpreis zur Europäischen Verständigung, Praemium Erasmianum, Premio Principe de Asturias, Premio Campiello, Premio FIL de Literatura Guadalajara, Premio Qualità della Lettura (Corriere della Sera), Taormina International Award for Literary Excellence, and Kafka Prize, to name a few.
Senior Offered Position by Italian Multinational Oil & Gas Company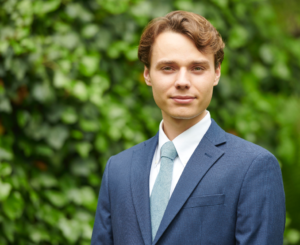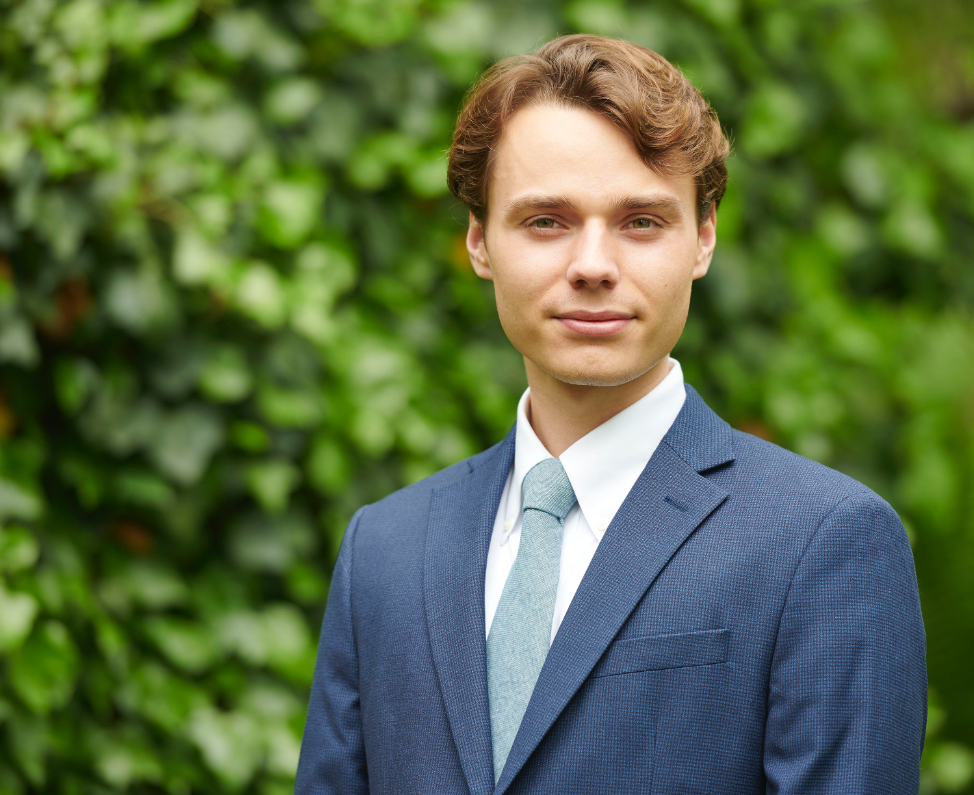 Samuel Oswald (SFS '20) graduated from Georgetown with a degree in Global Business. After successfully participating in the Italian Research Institute 2019 Workshop on "Innovative Solutions to Business Challenges Leading to Paid Internships", Samuel and his team were awarded the internships at Eni's Washington DC Representative Office. He has since transitioned into a full-time position with Eni as a Junior Policy Analyst. Samuel has found a passion for energy affairs as the optimal career cross between his academic interests in international relations and business. He looks forward to DC's return to relative normalcy so that he can conduct his responsibilities of working in legislative affairs in-full, engaging with the multitude of energy experts within the District in-person.
The Climate of the Past – A Lecture by Professor Carlo Barbante
Professor Carlo Barbante, Department of Environmental Sciences from Ca'Foscari University and Institute of Polar Sciences, CNR, our invited guest for our April 14 event on "From the Past to the Future: An Exploration of the Scientific Causes & Effects of Climate Change" has sent us the following link to his lecture on Climate of the Past.
Ice Memory Project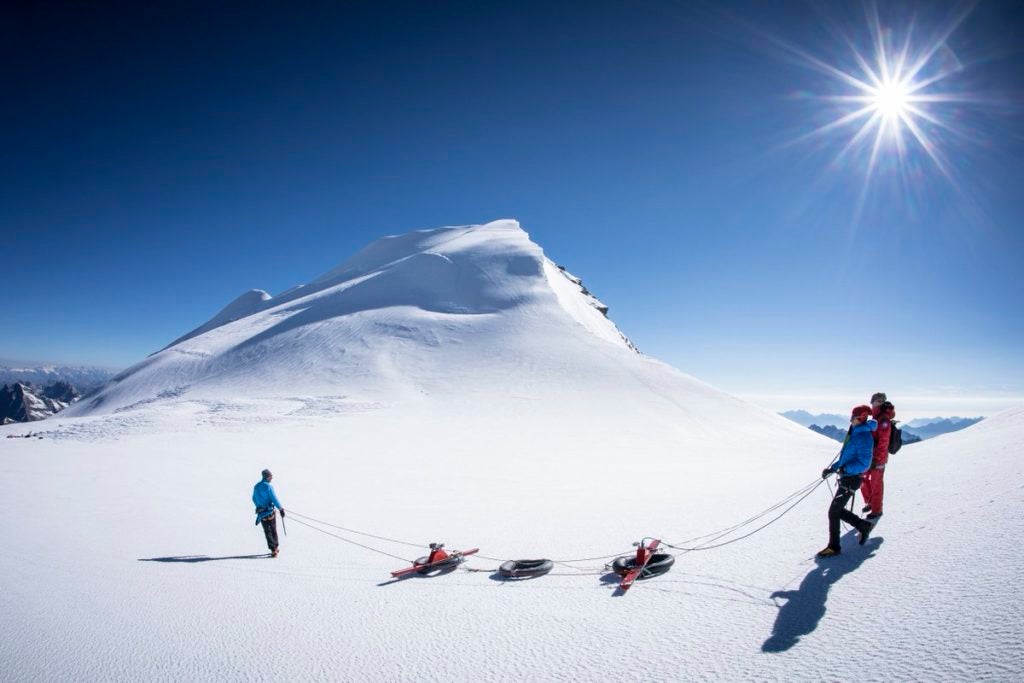 Speaker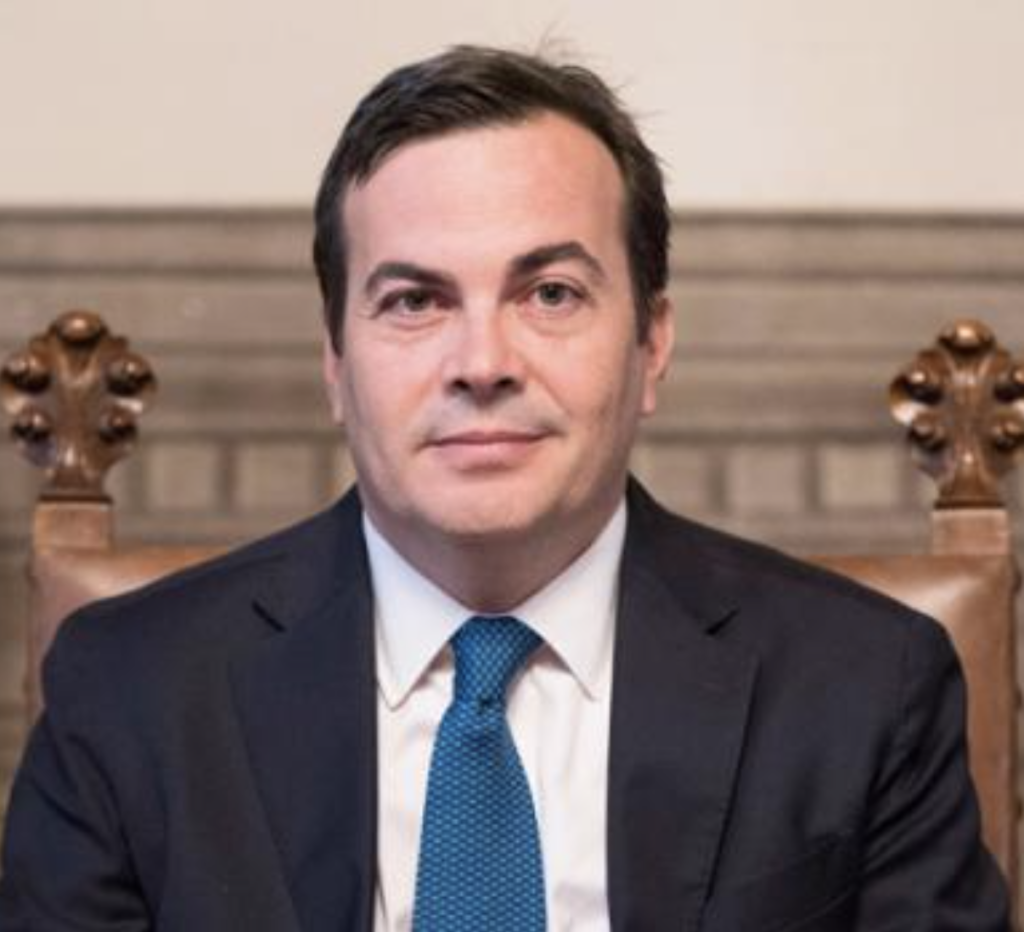 Minister Enzo Amendola
Italian Minister of European Affairs
Born in Naples on 22 December 1973, in 1998 he is entrusted with the foreign affairs of the Sinistra Giovanile movement (left youth) and is designated vice president of the International Union of Socialist Youth (IUSY).
In 2001 he is elected Secretary General of the IUSY. Member of the Presidium and the Executive of the Socialist International he participates as a delegate in the most relevant international fora, from the Council of Europe to the World Social Forum. In 2006, he joins the National Secretariat of the Democratici di Sinistra (Left Democratic) Party and takes the lead of the party's Regional Secretariat in the Campania Region. In October 2009, he wins the Campania's primary elections and becomes Regional Secretary of the Democratic Party (PD), a post that he holds until February 2014. In 2009 he joins the National Secretariat of the party and is entrusted with coordinating the Conference of Regional Secretaries. In March 2013, he is elected to the Chamber of Deputies. As a member of the Parliament, he is the party's group leader to the Committee on Foreign and EU Affairs and a parliamentary delegate to the Organization for Security and Co-operation in Europe (OSCE). In June 2013, he is confirmed in his role of coordinator of the Conference of Regional Secretaries for the Democratic Party. In September 2014, as a member of the PD national secretariat, he is in charge of Foreign and European Affairs and of the relations with the European Socialist Party.
Discussion Leader & Moderator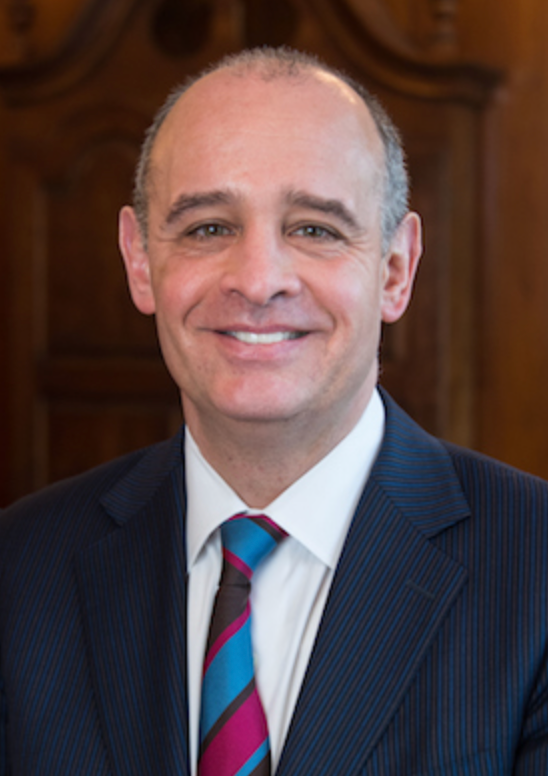 Christopher S. Celenza, Ph.D., Dr.phil.
Dean of Georgetown University
Professor of History and Classics
Georgetown University
Christopher S. Celenza is Dean of Georgetown College at Georgetown University, where he is also professor of History and Classics. Previously, he served as Vice Provost for Faculty Affairs at Johns Hopkins University, where he held the Charles Homer Haskins Professorship. At Johns Hopkins he also served a Vice Dean for Humanities and Social Sciences. He served as the 21st Director of the American Academy in Rome from 2010-14.
Celenza holds two doctoral degrees, a PhD in History (Duke University, 1995) and a DrPhil in Classics and Neo-Latin Literature (University of Hamburg, 2001). He is the author or editor of ten books and over forty scholarly articles in the fields of Italian Renaissance history, post-classical Latin literature and philosophy, and the history of classical scholarship.
An Italian translation of his book, The Lost Italian Renaissance, appeared with the publisher Carocci in 2014. His most recent books are The Intellectual World of the Italian Renaissance: Language, Philosophy, and the Search for Meaning (Cambridge and New York: Cambridge University Press, 2018); Petrarch: Everywhere a Wanderer (London: Reaktion, 2017); and Machiavelli: A Portrait(Cambridge, Mass.: Harvard University Press, 2015).
He has held Fellowships from the Guggenheim Foundation, the ACLS, Villa I Tatti, the American Academy in Rome, and the Fulbright Foundation.
---
Sinners, Saints, and Prophets: Music and Theater in Modern Naples
Round Table Discussion & Performance by the Georgetown Carroll Consort
CANCELED
New North McNeir Auditorium, Georgetown University
Elisa Novi Chavarria is Professor of History of the Early Modern Age at the University of Molise, Italy. Her main research area is the social and religious history in the Spanish imperial world: among her most recent publications are Forme e simboli dell'universalismo ispanico: il processo di integrazione tra le "nazioni" della Monarchia attraverso la rete assistenziale (1578-1598), in «Rivista storica italiana», 129 (2017); Confortatori d'anime e/o consulenti militari: i carmelitani spagnoli del convento di Nostra Signora del Buon Successo di Napoli (1638-1687), in «Dimensioni e problemi della ricerca storica», 1 (2018); Domestic Religion and Connected Spaces: Isabella della Rovere, Princess of Bisignano (1552–1619), in M. Corry – M. Faini – Alessia Meneghin (edd.), Domestic Devotions in Early Modern Italy (Brill 2019).
Giulio Sodano is currently Professor of History of the Early Modern Age at the Università of Campania "Luigi Vanvitelli", and is the coordinator of the Ph.D. Program in History and Transmission of Cultural Heritage. He has worked extensively on the history of ecclesiastical institutions and religious life in Southern Italy, as well as on the analysis of the mechanisms that create sanctity. Other research areas are the political, economical and social role of aristocracy and the city identities in Southern Italy. He has recently devoted himself to the history of European dynasties, to the symbolic aspects of monarchic power, and to the upbringing of young princes.
Among his monographs are Modelli e selezione del santo moderno. Periferia napoletana e centro romano, Naples: Liguori, 2002; Il miracolo nel Mezzogiorno d'Italia dell'età moderna tra Santi, Madonne, guaritrici e medici, Naples: Guida, 2010; Da baroni del Regno a Grandi di Spagna. Gli Acquaviva d'Atri: vita aristocratica e ambizioni politiche, Naples: Guida, 2012; Memorie di famiglia. Il libro dei Foschi: comportamenti demografici e sociali di una famiglia meridionale del ceto intermedio (1594-1963), Naples: ESI, 2014. He co-edited with Giulio Brevetti the volume Io, la Regina. Maria Carolina d'Asburgo-Lorena tra politica, fede, arte e cultura, Palermo: Quaderni di Mediterranea, 2016.
Giulio Brevetti is a Research Fellow in History of Art Criticism at the Università della Campania "Luigi Vanvitelli". Much of his research focuses on royal iconography and portraiture. He is the author of La patria esposta. Arte e Storia nelle mostre e nei musei del Risorgimento (2018), a monograph on the exhibitions of history and artistic production of the Risorgimento.
Paologiovanni Maione is Professor of Music History and Aesthetics at the Conservatory "San Pietro a Majella" in Naples. He is a consultant member for the musicological activities of the Fondazione "Pietà de' Turchini" in Naples, a member of the scientific board of the Fondazione Pergolesi-Spontini at Jesi, as well as of the Da Ponte Research Center in Vienna. He has held appointments with the Department of the Humanities if the University "Federico II" in Naples. From 1998 to 2003 he was in the directive committee of the «Rivista Italiana di Musicologia», and from 2004 to 2009 he was responsible for the section in charge of all conferences.
Since 2010 he has been a member of the advisory board of the same section. Among his numerous publications are Le istituzioni musicali a Napoli durante il Viceregno Austriaco (1707-1734). Materiali inediti sulla Real Cappella ed il Teatro di San Bartolomeo (Naples: 1993), «Onesto divertimento, ed allegria de' popoli». Materiali per una storia dello spettacolo a Napoli nel primo Settecento (Milan: 1996). La cappella musicale del Tesoro di San Gennaro di Napoli tra Sei e Settecento (Naples: 2008). He has edited several volumes: the Storia della musica e dello spettacolo a Napoli. Il Settecento was published by Turchini in Italy in 2009 and by Bärenreiter in Kassel, Germany, in 2010. Francesco Cotticelli is Associate Professor of Theatre Studies at the University "Federico II" in Naples. He obtained his Ph.D. in History of Modern and Contemporary Theatre in 1998 and held a post-doc appointment at Ohio State University, U.S.A. In 2004 he was visiting professor at the Institut für Film-, Medien- und Theaterwissenschaft of the University of Vienna, Austria.
He has extensively studied the theatrical life in Naples between the 17th and the 18th century, carrying out thorough research into archival funds, which provided insight into the outstanding milieu of the Southern capital and its connections with other European places. Among his numerous publications are the bilingual critical edition of the richest collection of scenari, the Casamarciano, (The Commedia dell'Arte in Naples, New York-London2001), and that of the fundamental treatise Dell'arte rappresentativa premeditata, ed all'improvviso (1699), by Andrea Perrucci (New York-London 2008). He collaborates with theatre journals in Italy and abroad. Since 1990 he has given lectures and taken part in numerous symposiums worldwide.
Repertoire for April 6th Sacred Music Program
Selections from Stabat Mater by Giovanni Battista Pergolesi. The work was composed in 1736 for the Neapolitan Confraternitá dei Cavalieri di San Luigi di Palazzo
1. "Stabat Mater Dolorosa" Grave, duet
2. "Cujus animan gementem" Andante amoroso, soprano solo
3. "O quam tristis et afflicta" Larghetto, duet
4. "Quae moerebat et dolebat" Allegro, alto solo
11. "Inflammatus et accensus" Allegro ma non troppo, duet
12. "Quando corpus morietur" Largo assai, duet
The Carroll Consort
Violins: Marc Pitrois, Beau Reitz, Vidya Mullangi, Sayani Majmundar
Viola: Liza Roberts, Emma Oeschner, Sophia Limacher
Cello: Rachel Hwang, Joon Kim
Harpsichord: Hojoon Kim (student director of TCC)
Vocalists: Isabella Turilli, Alicia Zeng (president of TCC)
Faculty Advisor: Professor Frederick Binkholder
---
From the Past to the Future: An Exploration of the Scientific Causes & Effects of Climate Change
CANCELED
Intercultural Center Auditorium, Georgetown University
Speakers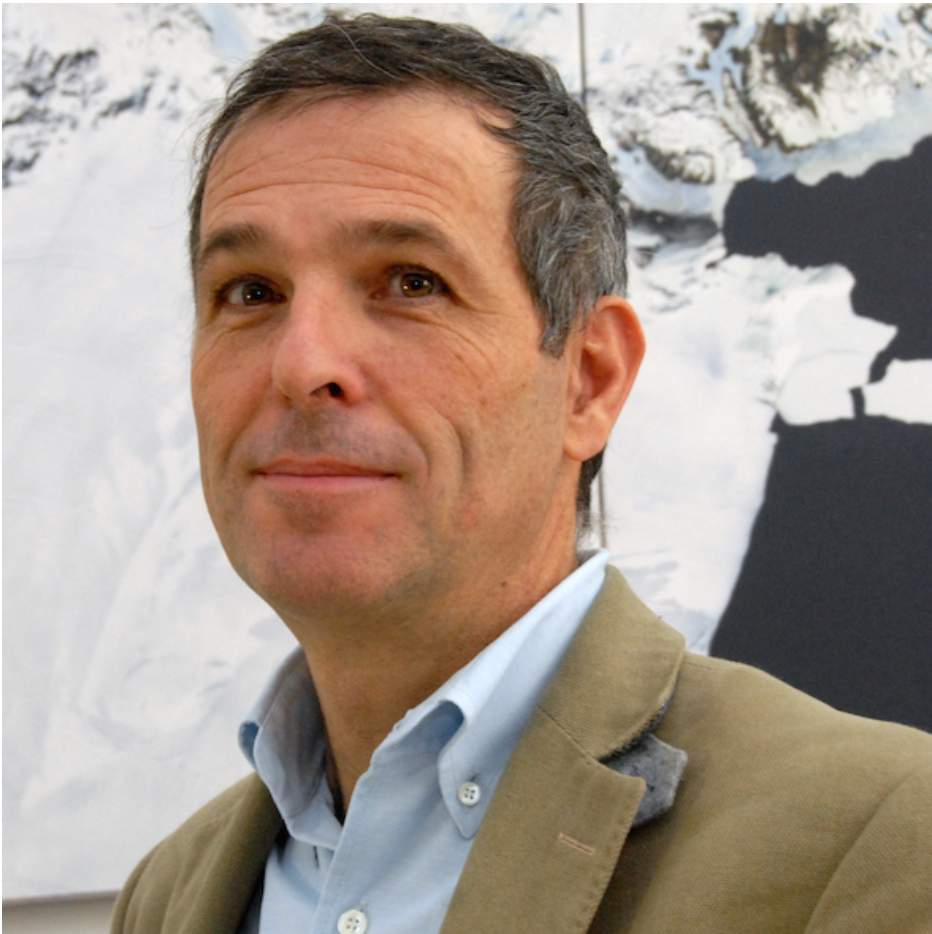 Carlo Barbante
Department of Environmental of Sciences, Informatics and Statistics
University of Ca'Foscari of Venice and
Institute of Polar Sciences – CNR

Carlo Barbante is a Professor at the Ca'Foscari University of Venice, where he works on paleoclimatic reconstructions through ice cores, since many years. He is associate researcher at the Institute for Polar Sciences of the National Research Council of Italy. He has participated in several expeditions in polar regions and in the Alps and is author of more than 270 publications in high impact scientific journals. Professor of Earth's Climate at Ca'Foscari-Harvard Summer School, he has been recently granted by the European Research Council with a prestigious Advanced Grant. Carlo has been professor at the Accademia Nazionale dei Lincei and is an elected member of the Accademia delle Scienze detta dei XL and of the Istituto Veneto di Scienze Lettere ed Arti. He is currently past-President of the Italian Society for Climate Sciences and National Representative in the H2020 Programme Committee on "Climate Action, Environment, Raw Material and Resource Efficiency".
---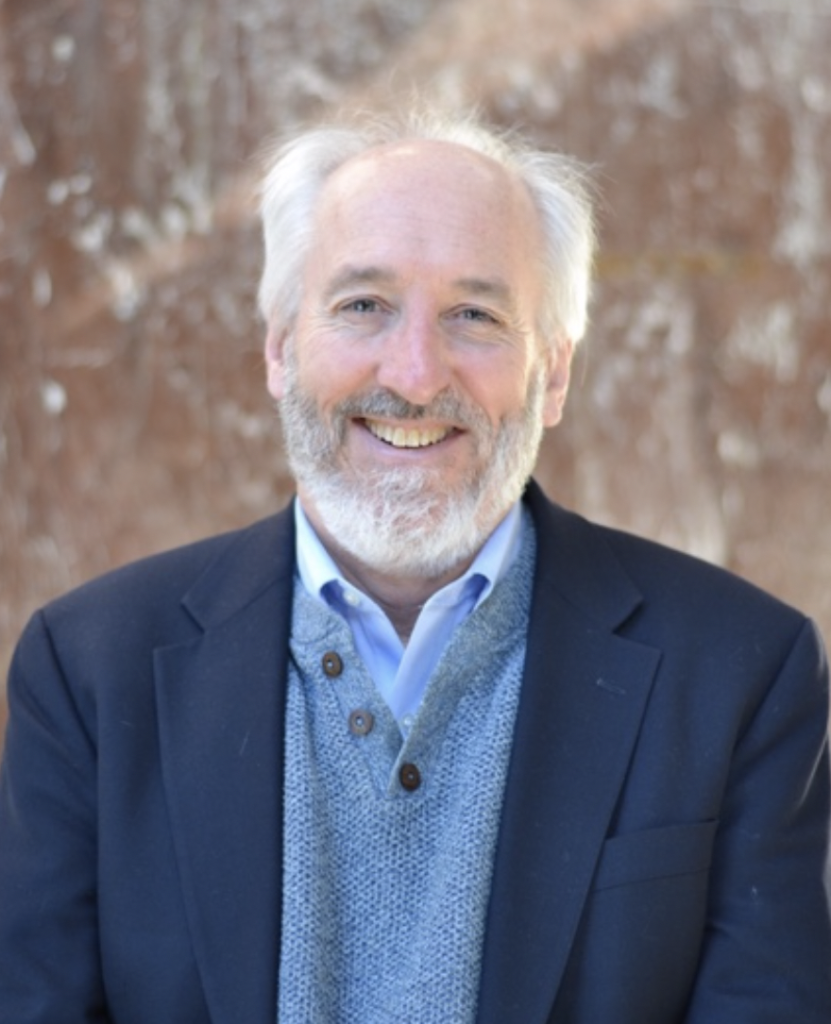 Paul Shepson
Dean of the School of Marine and Atmospheric Sciences
Stony Brook University
Paul Shepson was born and raised in Elmira, N.Y., a child of the Finger Lakes. He is an atmospheric chemist, and is currently Dean of the School of Marine and Atmospheric Sciences at Stony Brook University. From 2014 – 2018, he served as Director of the Division of Atmospheric and Geospace Sciences at the National Science Foundation, as a "rotator", on leave from Purdue University, where he has been the Jonathan Amy Distinguished Professor of Chemistry, and Earth, Atmospheric, and Planetary Sciences. At Purdue he was also the founding Director of the Purdue Climate Change Research Center. Professor Shepson's research focuses on exchange of gases between the surface and the atmosphere in a variety of environments and involves building unusual platforms including tethered balloons, ice-tethered buoys, and his group's aircraft, the Airborne Laboratory for Atmospheric Research. He is an avid pilot. He is passionate about understanding and communicating about climate change and its impacts and related constructive problem solving. He is currently working with New York State in developing climate mitigation plans for the State.