2018 Events Archive
Urban Cities in the Digital Age: How Architecture & Innovation are Shaping the City of the Future
Friday, November 30 at 6:00 p.m.
The Intercultural Center Auditorium
Georgetown University
3700 O Street NW, Washington, DC 20057
Speaker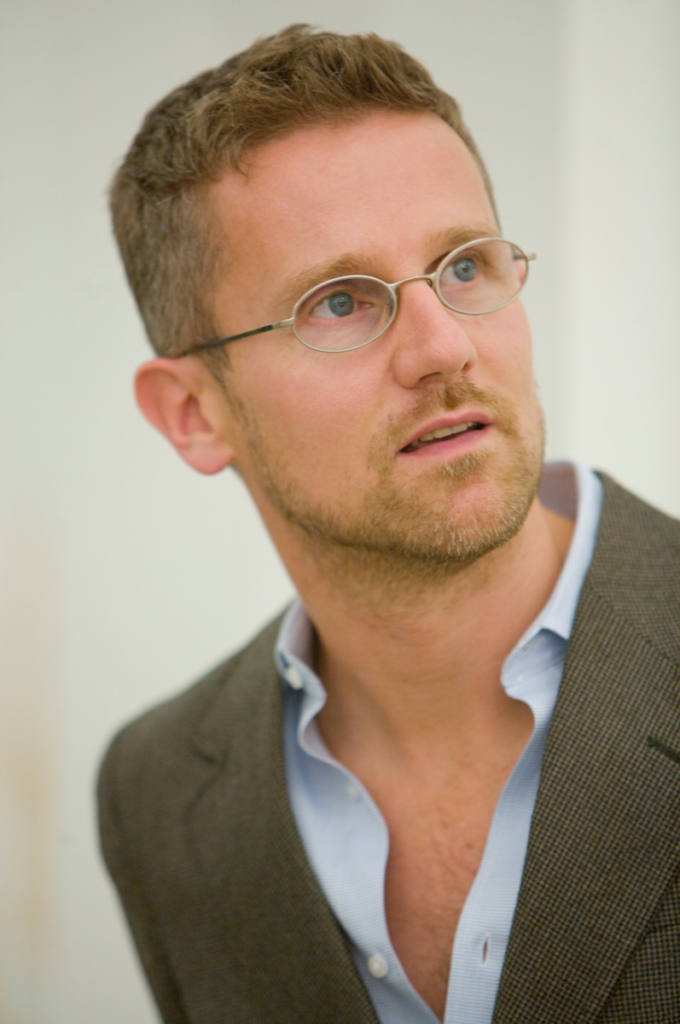 Professor Carlo Ratti
Director, MIT Senseable City Lab
Founding Partner, Carlo Ratti Association
An architect and engineer by training, Professor Carlo Ratti teaches at MIT, where he directs the Senseable City Laboratory, and is a founding partner of the international design and innovation practice Carlo Ratti Associati. A leading voice in the debate on new technologies impact on urban life, his work has been exhibited in several venues worldwide, including the Venice Biennale, New York's MoMA, London's Science Museum, and Barcelona's Design Museum. Two of his projects – the Digital Water Pavilion and the Copenhagen Wheel – were hailed by Time Magazine as 'Best Inventions of the Year'. He has been included in Wired Magazine's 'Smart List: 50 people who will change the world'. He is currently serving as co-chair of the World Economic Forum's Global Future Council on Cities and Urbanization and as special advisor on Urban Innovation to the European Commission
Abstract
Urban Cities in the Digital Age: How Architecture & Innovation is Shaping the City of the Future
The way we live, work, and play is very different today than it was just a few decades ago, thanks in large part to a network of connectivity that now encompasses most people on the planet. In a similar way, today we are at the beginning of a new technological revolution: the Internet is entering the physical space – the traditional domain of architecture and design – becoming an "Internet of Things" or IoT. As such, it is opening the door to a variety of applications that – in a similar way to what happened with the first wave of the Internet – can encompass many domains: from energy to mobility, from production to citizen participation. The contribution from Prof. Carlo Ratti will address these issues from a critical point of view through projects by the Senseable City Laboratory, a research initiative at the Massachusetts Institute of Technology, and the design office of Carlo Ratti Associati.
Quotations from Carlo Ratti:
"If we maintain a human lens through which to see smart cities – "sensible cities," then – it is true that the benefits could be significant. Digital technologies could allow for higher efficiency, safety, and coordination in cities, for instance by optimizing mobility, which will be increasingly essential as cities grow denser. At the same time, there could be huge social benefits to the increased availability of data and the creation of feedback loops, allowing citizens to be more informed about their environment and participate more actively in the development of their cities. After all, Big Data means a better knowledge of the urban environment, over which it can be applied in numerous ways."
"Architecture has often been described as a kind of "third skin" – after our biological one and our clothing; yet we have to acknowledge that this skin is frequently rigid and uncompromising. However, with better data, the built environment – like our homes – can start adapting to us, generating a living, tailored architecture that is molded by us. With new digital technologies, we can imagine an architecture and an urban environment that can do more than surround us, but "sense and respond" to our presence."
"In the near future, just as a small group of people might share an apartment, they might also share a set of mobility options. Social connectivity will become a key component of transportation strategies, aligning the number of vehicles with the number of travelers. This new structure will be compounded with improved intermodality, with the use of real-time information to streamline the transfer from one transportation system to another. Ambient mobility offers will integrate seamlessly, to the point of omni-modality. Commuters may bike to the station just in time to catch a train, and alight to find an autonomous car waiting for them at the station, ready to drive the last mile. Welcome to the age of the transportation portfolio."
Links of projects that were included in Carlo Ratti's presentation:
Moderator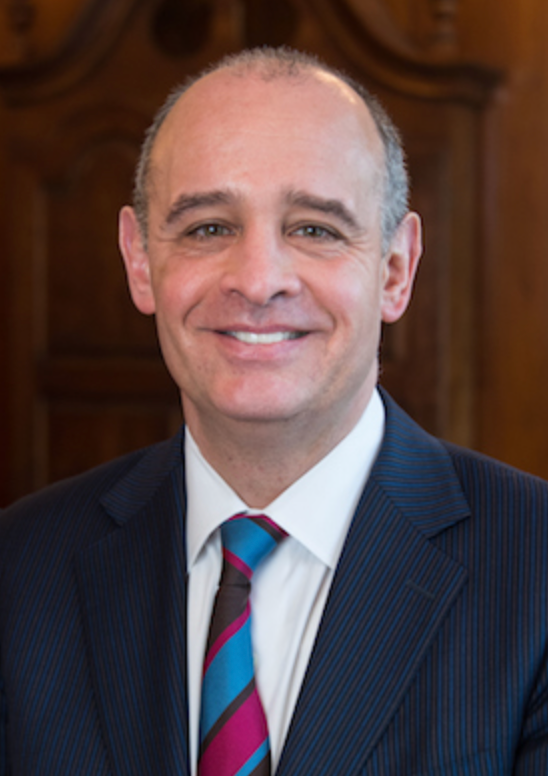 Christopher S. Celenza, Ph.D., Dr.phil.
Dean of Georgetown College
Professor, history and Classics
Georgetown University
Christopher S. Celenza is Dean of Georgetown College at Georgetown University, where he is also a professor of History and Classics. Previously, he served as Vice Provost for Faculty Affairs at Johns Hopkins University, where he held the Charles Homer Haskins Professorship. At Johns Hopkins, he also served a Vice Dean for Humanities and Social Sciences. He served as the 21st Director of the American Academy in Rome from 2010-14.
Celenza holds two doctoral degrees, a Ph.D. in History (Duke University, 1995) and a DrPhil in Classics and Neo-Latin Literature (University of Hamburg, 2001). He is the author or editor of ten books and over forty scholarly articles in the fields of Italian Renaissance history, post-classical Latin literature and philosophy, and the history of classical scholarship.
An Italian translation of his book, The Lost Italian Renaissance, appeared with the publisher Carocci in 2014. His most recent books are The Intellectual World of the Italian Renaissance: Language, Philosophy, and the Search for Meaning (Cambridge and New York: Cambridge University Press, 2018); Petrarch: Everywhere a Wanderer (London: Reaktion, 2017); and Machiavelli: A Portrait(Cambridge, Mass.: Harvard University Press, 2015).
He has held Fellowships from the Guggenheim Foundation, the ACLS, Villa I Tatti, the American Academy in Rome, and the Fulbright Foundation.
---
SmartGrid for Urban Food Systems: an Innovative Approach to Connect Nutritional, Environmental, and Social Needs
Wednesday, November 13th at 6:00 p.m.
Intercultural Center Auditorium
Georgetown University
3700 O Street NW, Washington, DC 20057
Speakers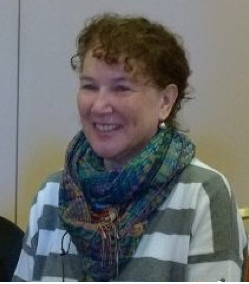 Dr. Cecilia Bartolucci
National Research Council of Italy
Rome, Italy
Since 2013, Coordinator of the Working Group "Food" within the "Science and Technology Foresight Project" of the National Research Council of Italy, where she holds a position as a Researcher at the Institute of Crystallography. She graduated in Chemistry at the University "La Sapienza" in Rome and, after obtaining a scholarship from the Ministry of Foreign Affairs, started her research activity at the Institut de Chimie Therapeutique in Lausanne, Switzerland.
As a postdoctoral fellow, with a NATO-CNR Advanced Fellowship, she spent 18 months at the Max Planck Institut für Medizinische Forschung in Heidelberg, Germany, and in 2000 she received a fellowship from the Humboldt Foundation to work as Postdoctoral Research Associate in Protein Crystallography at the Max Planck Institut für Biochemie, Martinsried, Germany, where she continues to collaborate to the present day. Since March 2018, she is the CNR representative at the "Tavolo Decade Italia per la Nutrizione", established by the Italian Ministry of Health.
Her wide-ranging research interests allowed her to gain experience in many different sectors. From the synthesis, characterization and structure-activity relationship studies of pharmaceutically active compounds; to the crystallography of biomolecules, and functional studies while supporting a group working on enabling technologies for drug discovery; to nutraceuticals and eventually to food, she learned to value a highly interdisciplinary approach.
Abstract
A Disruptive System Approach to Address an Upcoming System Challenge: SmartGrid for Urban Food Systems
According to the UN by 2050 approximately 66% of the population will be living in urban areas, creating new important challenges. It is in fact known that urbanization enhances nutrition transition(the dietary changes and their nutrition impacts), resulting in a higher risk of food insecurity and unhealthy diets. Furthermore, urban food markets already consume up to 70% of the food supply; cities consume over 75% of the world's resources; and a growing divide between peri-urban agricultural producers and urban consumers increases the mismatch between production/supply and needs encouraging a lack of traceability as well as lack of food safety.
To address these challenges, we propose a holistic system approach, supporting a new model developed in analogy to the smart grid for electricity. The SmartGrid will be a dynamic, adaptable network supported by integrated technologies, ICT tools, and equipment. It will be driven by conscious societal, environmental, and economic needs and will connect people, data, and values in order to make agri-food production and distribution within Urban Food Systems more sustainable, resilient, secure, and competitive. It will empower agri-food chains' key actors, from farmers to consumers, through co-design and communication tools, which will support that acquired knowledge and data will translate into actionable information and skills.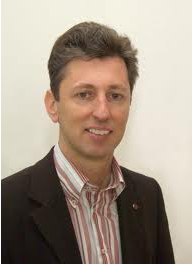 Dr. Antonio F. Logrieco
Director
The Institute of Sciences of Food Production
National Research Council of Italy
Dr. Antonio F. Logrieco, Director of the Institute of Sciences of Food Production, National Research Council of Italy. Scientific responsible and coordinator of various national and international projects dealing on Plant pathology and food safety, with particular attention on mycotoxin problem including the COST action 835 "Agriculturally important toxigenic fungi;" DeTox-Fungi-1999-01380 in the FP V; WP3 "Microsystems Technology solutions for rapid detection of toxigenic fungi and mycotoxins in Good Food FP6-IST-1-508774-IP in FP VI;" "Novel integrated strategies for worldwide mycotoxin reduction in food and feed chains" in MycoRed-KBBE-2007-2-5-05 in FP VII; MycoKey; "Integrated and innovative key action for mycotoxin management in the food and feed chain in MycoKey Horizon 2020. In addition, he participated in the following EU projects: Wine-Ochra Risk-2000-01761; Ramfic-1999-00284; RAFBCA-2000 01391; Myco-globe-7174.
He is the founder and director of the Agro-Food Microbial Culture Collection "ITEM".He is the co-founder and former Past-President of the International Society for Mycotoxicology and acting President of the Mediterranean Phytopathological Union. He was President of the ISPP "Fusarium Committee".
Elected as a member of the Hungarian Academy of Sciences and nominated as Distinguished International Supervisor of the Institute of Food Science and Technology, Chinese Academy of Agricultural Sciences. Honorary instructor of the annual Fusarium training workshop at Kansas State University, USA. He was a member of the organizing committee and invited speaker at various international conferences/meetings and a referee and editor of various books and international journals.
He has a strong record of publication and papers in international journals (more than 200) and is co-editor of 12 books/special issues on mycology, molecular/biochemical characterization of active secondary metabolites (mainly phyto- mycotoxins) of plant pathogens as well as relevant expertise in fungal genetic and fermentation technology.
Abstract
The Urban Food System in Bari Metropolitan Area: a Food Science Perspective
The study of the urban food system of the city of Bari, the regional capital of Apulia, requires extending the geographical boundaries to the metropolitan area of Bari, including the 41 minor cities, which are part of the innovative administrative concept of the "Metropolitan City of Bari". In fact, the characteristics of this territory, in terms of population, society, culture, and the peculiarities of this food system cannot be fully understood without considering the close relationship existing between the city of Bari and the surrounding territory.
Bari is one of 176 signatory cities of the Milan Urban Food Policy Pact. Seeking coherence between the city's needs and the nearby rural food production, promoting and strengthening urban and peri-urban food production, and supporting short food chains are key points to understanding the direction towards which the urban food system of this city is moving. The food production in the area is strongly influenced by the tradition of the Mediterranean diet, and the productive potentialities of the territory, if correctly managed, could support short supply chains and provide healthy and diversified food to the local communities.
From a food science perspective, besides the constant improvement of food quality (in terms of nutritional value and food safety), a big challenge for the scientific community and the local productive system is to guarantee traceability and to increase sustainability, by improving the resources use efficiency, minimizing pollution and protecting agro-biodiversity.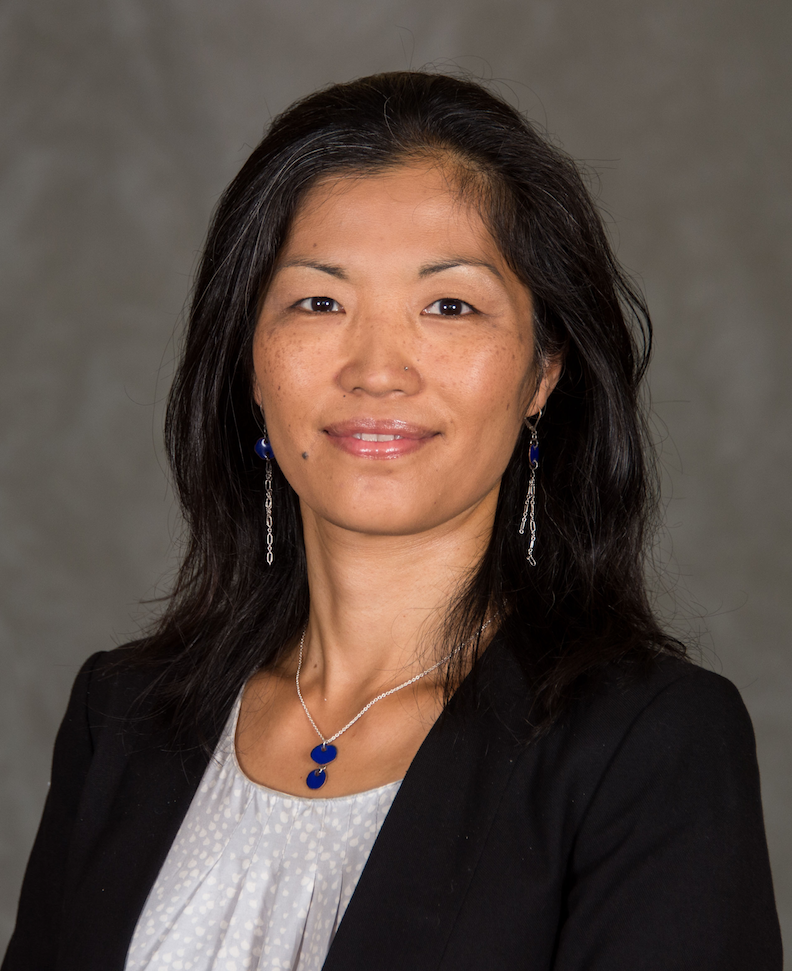 Dr. Yuki Kato
Associate Teaching Professor
Department of Sociology
Georgetown University
Yuki Kato is an urban sociologist whose research interests intersect the subfields of social stratification, food and environment justice, culture and consumption, and symbolic interaction. Her most recent research project examined the rise of urban agricultural cultivation and the alternative food movement in post-Katrina New Orleans, with a particular focus on food access disparity, the spatial and social landscape of alternative food activism, and contested meanings of local during a major urban transformation.
The research intersects food and environmental justice movements while placing the movement's significance within the context of transitional urban political economy. She is currently working on a book manuscript from the project, and her co-edited volume on food and gentrification (with Alison H. Alkon and Joshua Sbicca) is currently under review for publication.
Abstract
Alternative Food or Food Justice?: Current American Discourse on Food, Environment, Culture and Equity
American consumers have become increasingly aware of the challenges of the dominant industrial food production and distribution system over the last decade, from its impact on the environment, and animal welfare, to human health. As a result, support for farmers' markets and other forms of local food production systems, also known as alternative food networks (AFN), has expanded significantly over the years. Conventional grocery stores and national chain restaurants have also begun incorporating local food into their menu, thus consumers now have wider options for supporting small-scale growers in their region without having to rely on alternative food outlets such as co-ops or community-supported agriculture programs. These alternative food production and supply chains are becoming more organized, to create a more efficient and economically sustainable model of regional distribution for the products, an effort USDA encourages through its food hubs initiatives. Meanwhile, food justice activists have raised concerns about the capitalistic framework under which the AFN has come to be valorized and popularized, critiquing its notable lack of focus on equity and justice. The emerging AFN model does not make healthy and good food accessible to all, and it leaves out the concerns for the labor conditions of farm workers and wage workers in food retailers. Moreover, it does not reflect on the inherent power dynamics that dictate who gets to steer the food movements for what outcomes. Food justice discourse, therefore, illuminates the limitation of the AFN and highlights aspects of the American food system that are often overlooked in the common narratives in the public and policy discourse about how to solve it.
Moderator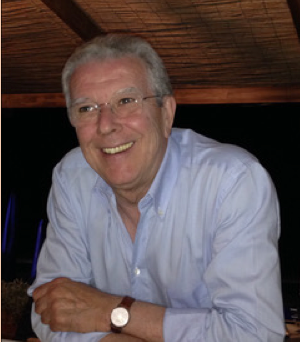 Dr. Giorgio Einaudi
Scientific Director of the S&T Foresight Project
The National Research Council of Italy
Giorgio Einaudi graduated in Physics at the Pisa University in 1974, He is a retired Professor at the Physics Department of Pisa University, has been Visiting Professor at the University of California, Irvine, Visiting Senior Scientist at Naval Research Laboratory, Washington DC, and is currently a Visiting Scholar at George Mason University, Fairfax Virginia. He is the author of about a hundred papers in refereed journals, with many Italian and foreign collaborations.
He was Scientific Attachè at the Embassy of Italy in Washington (July 2001- July 2009), Senior Advisor to the Italian Ministry for Environment, Land and Sea (July 2009 – July 2015), and is currently Scientific Director of the S&T Foresight Project, within the National Research Council of Italy.
---
Leonardo da Vinci, Extraordinary Genius: from Art to Science
Wednesday, October 17th at 6:00 p.m.
Lohrfink Auditorium
Georgetown University
McDonough School Of Business, 2nd Floor
3700 O Street NW, Washington, DC 20057
In anticipation of the 2019 celebration of Leonardo da Vinci's 500th anniversary of his death, the Georgetown University Italian Research Institute, in collaboration with the Embassy of Italy, the Italian Cultural Institute, the Georgetown University Department of Italian, and the Department of Art & Art History, is sponsoring an event on the great Renaissance master's scientific work that underlines his extraordinary creativity and intellectual acumen.
Speakers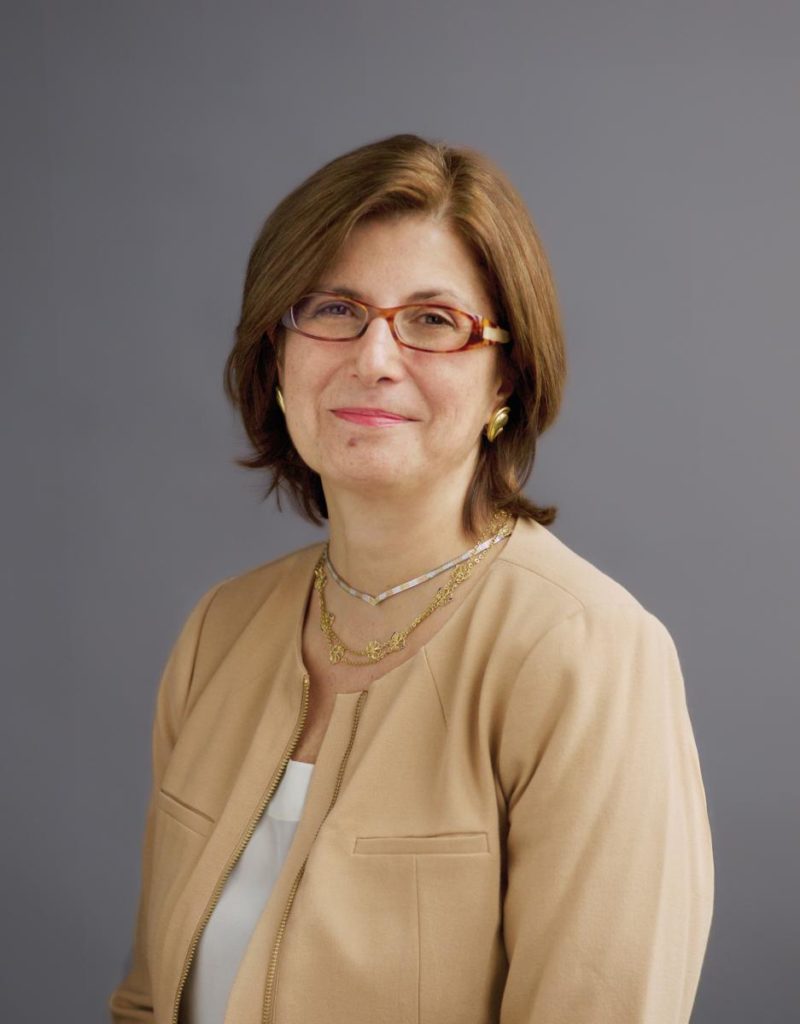 Professor Francesca Fiorani
Associate dean for the arts and humanities
Professor of art history
University of Virginia
Francesca Fiorani, Professor of Art History and Associate Dean for the Arts and Humanities at the University of Virginia received her Ph.D. in Art History from the University of Rome, La Sapienza. An expert on the relationship between art and science in Renaissance and Baroque Europe, she has written extensively on the representation of space, cartography, mapping, art theory, and Leonardo da Vinci.
She is the author of The Marvel of Maps. Art, Cartography and Politics in Renaissance Italy (Yale University Press, 2005), which received a Special Mention for the Premio Salimbeni per la Storia e la Critica d'Arte and was translated into Italian as Carte dipinte. Arte, cartografiae politica nel Rinascimento (Franco Cosimo Panini, Modena, 2010).
She is the co-editor (with Alessandro Nova) of Leonardo's Optics: Theory and Pictorial Practice (Marsilio Editore, Venice 2013), and the director of Leonardo da Vinci and His Treatise on Painting, a digital publication focused on the formation and reception of Leonardo's Treatise on Painting from the Renaissance to the early nineteenth century.
She is the recipient of numerous honors and awards, including from the John Simon Guggenheim Memorial Foundation, the American Council for the Learned Societies, the Harvard Center for Renaissance Studies at Villa I Tatti, the Getty Center, the National Endowment for the Humanities, the Folger Institute, and the Warburg Institute. She is currently completing a book on Leonardo da Vinci's paintings and art theory considered from the point of view of artistic practice, optics, philosophy, and culture.
Abstract
Leonardo da Vinci's Painting and Arab Optics
A discussion on Leonardo da Vinci's knowledge of ancient and medieval optical writings since his early training years, when the artist painted and drew a lot but wrote very little, at least according to the surviving archival record. It combines the analysis of Leonardo's early works with an examination of optical writings that were available in the vernacular in the late fifteenth century. From this inferential investigation, Leonardo da Vinci emerges as an attentive reader of Arab optics, especially of the works by the Arab philosopher Ibn al-Haytham, and his planned Book on Painting, which was published only posthumously and through the mediated compilation of one of his assistants, as an artistic adaptation of Arab optical treatises. Five hundred years after his death (Leonardo died in 1519), the art theory of this iconic figure of western culture emerges as deeply indebted to Arab optical science in both form and content.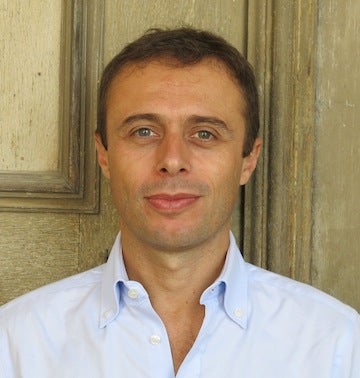 Professor Rodolfo Maffeis
Assistant Professor of Art History
Politecnico di Milano, Department of design
Prof. Rodolfo Maffeis received his M.A. and Ph.D. in Art History from the University of Florence in 2007. His research interests include the work of Leonardo da Vinci: notably the master's writings on astronomy and his strategies of visualization of celestial bodies. Prof. Maffeis also specializes in early modern art, with a focus on Renaissance and Baroque Italian painting.
His research addresses Florentine artists, their connections with the Medici court, and the broader context of literary and scientific culture of the sixteenth and seventeenth centuries. He curated a monographic exhibition on the painter Francesco Furini at Palazzo Pitti, Florence (2007), co-authored the catalogs of Giambologna (2006), Artemisia Gentileschi (2011), Antonio Balestra (2016), and published a book on Benedetto Luti and Arcadian Rome (2012).
Before joining the Politecnico di Milano (2015), he was a Fellow at the Roberto Longhi Foundation of Art History Studies in Florence, at the Veneto Institute of History, Art & Letters in Venice, at the Italian Institute of Philosophica Studies of Naples, at the Kunsthistorisches Institut – Max-Plack-Institut, in Florence; and was awarded an Andrew W. Mellon Postdoctoral Fellowship at the Metropolitan Museum of Art in New York. He is a member of the Comité International d'Histoire de l'Art (CIHA) and of the Società Italiana di Storia della Critica d'Arte (SISCA). He has presented his research at various conferences such as at the (RSA 2014, Politecnico di Milano 2015). He has published conference proceedings (KHI-MPI 2015) on Leonardo's studies and has contributed to Leonardo da Vinci's exhibition catalogs (Biblioteca Ambrosiana, Milan, 2011; Palazzo Reale, Milan, 2015).
Abstract
In Leonardo da Vinci's cosmological studies, the depiction of the moon undergoes a radical transformation, resulting from the Master's persuasion that our satellite was covered by water. In opposition to the smooth and geometrical celestial body of Ptolemaic tradition, Leonardo's moon is a bumpy, irregular sphere, characterized by the continuous mutability of light conditions and the movement of the waves. Through a close reading of Leonardo's cosmological notes and drawings (mss. Leicester and Atlanticus, in particular), my lecture aims at investigating how experimental optics and sky gazing interacted in Leonardo's imaginative cosmology. Because of the inescapable limits of naked-eye observation, Leonardo was forced to corrupt the accuracy of his lunar portrait with ideas and theories borrowed from his optical studies. The elusive celestial body was then imagined and visualized through a mix of direct observations, deductions, and arbitrary assumptions.
Moderator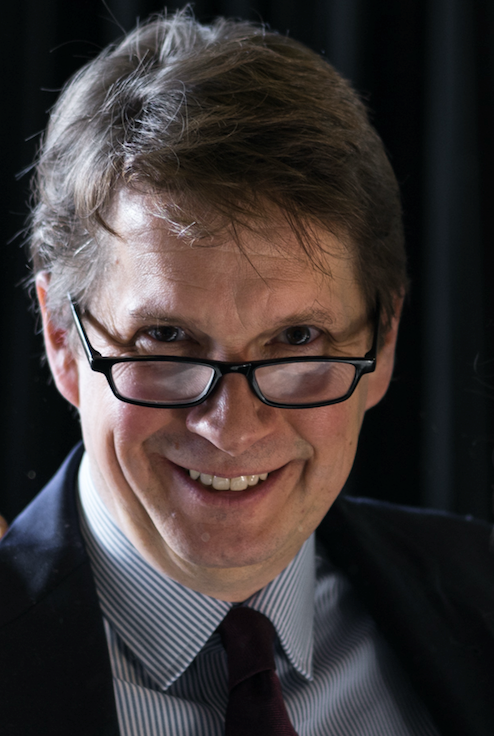 Professor Alfred Acres
Wright Family Term Associate Professor
Department of Art and Art History
Georgetown University
Professor Alfred Acres is Chair of the Department of Art and Art History and Wright Family Term Associate Professor in Art History. A specialist in Netherlandish art of the fifteenth and sixteenth centuries, his research, publications, and teaching also address Italian, German, and French art. His recent book, Renaissance Invention and the Haunted Infancy (Brepols, 2013), explores how and why countless European images of Christ's infancy allude either to his death or the devil and sometimes to both. In this study and among his articles (in Art Bulletin, Artibus et Historiae, and numerous edited volumes), he addresses ways in which artists of the period shaped new dimensions of pictorial realism as instruments of meaning and persuasion. He is currently writing a book on Jan van Eyck. He was awarded the College Art Association's Arthur Kingsley Porter Prize and held the Samuel H. Kress Senior Fellowship at the National Gallery of Art's Center for Advanced Study in the Visual Arts. Professor Acres joined the Georgetown faculty in 2006, having taught previously at the University of Pennsylvania, the University of Oregon, and Princeton University.
---
Mussolini as Impresario: Jazz and Theater in Fascist Italy
Monday, March 26, 2018, at 5:30pm
Lohrfink Auditorium, Hariri Building
Georgetown University
3700 O Street NW, Washington, DC 20057
The Georgetown University Italian Research Institute, in collaboration with the Department of Performing Arts and the Department of Italian, is pleased to sponsor a multimedia conversation that explores music, theater, dance, and film in the context of transatlantic culture, business, and religion.
Speakers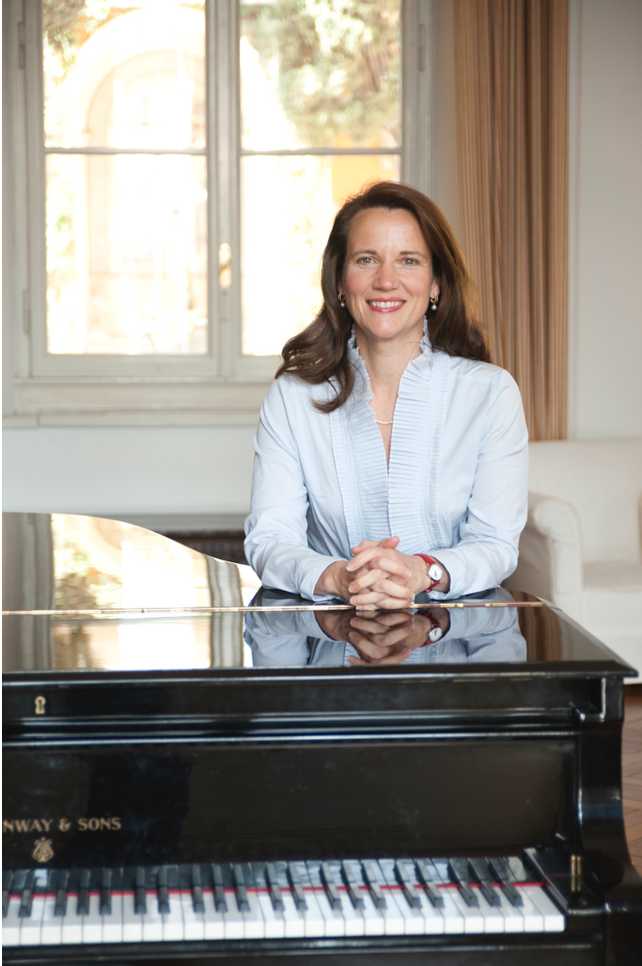 Anna Harwell Celenza, Ph.D.
Thomas E. Caestecker Professor of Music
Georgetown University
Anna Harwell Celenza is the Thomas E. Caestecker Professor of Music at Georgetown University. She has published several scholarly books including Music as Cultural Mission: Explorations of Jesuit Practices in Italy and North America (2014) and Jazz Italian Style: From Its Origins in New Orleans to Fascist Italy and Sinatra (2017). In addition to her scholarly work, she has authored eight award-winning children's books including Gershwin's Rhapsody in Blue (2006) and Duke Ellington's Nutcracker Suite (2011). Her work has been featured on nationally syndicated radio and TV programs, including NPR's "Performance Today," the BBC's "Music Matters" and "Proms Broadcasts," and C-Span's "Book-TV".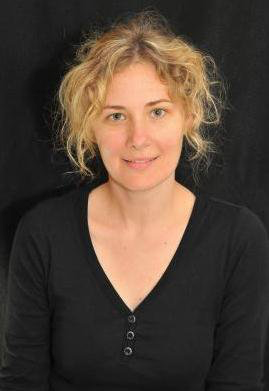 Patricia Gaborik, Ph.D.
American University of Rome
Patricia Gaborik is a theatre and cultural historian based in Italy since 2005 when she was a fellow in modern Italian studies at the American Academy in Rome. Currently, in residence at Columbia University, she has also been a visiting researcher at Stanford and UCLA and invited speaker or guest lecturer at institutions including Cambridge University, Northwestern University, Berkeley, the University of Wisconsin, the University of Rome – 3, and the University for Foreigners of Perugia. She teaches at the American University of Rome.
As a specialist in the fascist period, her chief areas of interest are the avant-garde and experimental performance; the intersection of artistic and political concerns in the regime's aesthetic policies; theatre and the construction of national identity; authors F.T. Marinetti, Massimo Bontempelli, Luigi Pirandello, and Vitaliano Brancati; and the historiography of fascism.
For this work, she has held fellowships from the American Academy in Rome, the University of Wisconsin Center for German and European Studies, and the National Endowment for the Humanities. In addition to several essays and book chapters, she is the editor and translator of Watching the Moon and Other Plays by Massimo Bontempelli (Italica Press, 2013). Her forthcoming book is a monograph on Mussolini and the theatre; she is also editing Pirandello in Context for Cambridge University Press and an anthology of modern Italian Drama for Italica.
Abstract
Mussolini as Impresario: Jazz and Theater in Fascist Italy
Anna Celenza and Patricia Gaborik became friends in Rome several years ago while doing research on the performing arts in Italy under Mussolini's watch. In this multimedia conversation, they come together again to discuss the ways that jazz and theatre thrived and struggled during the fascist era. As they will explain, state support for both genres was unprecedented during this era. Mussolini was a performer and impresario at heart. He looked to jazz as the "voice of Italian youth," and he firmly believed in the potential for theatre to "educate" the people. Consequently, the regime invested in a wide variety of initiatives, from radio programming and recording companies to experimental performances in small theaters and vast outdoor spectacles for crowds of thousands — all in hopes of tapping into an "authentically fascist" style of music and theatre. But what exactly did this mean to the performers and fascist officials who dedicated their energies to these efforts? Exploring the various answers to this question will be the primary goal of this conversation.
---
Applications of Gene Targeting Technology in Therapies
Wednesday, February 7th, 2018 at 5:30 p.m.
Intercultural Center Auditorium, Georgetown University
3700 O Street NW Washington, DC 20057
Speaker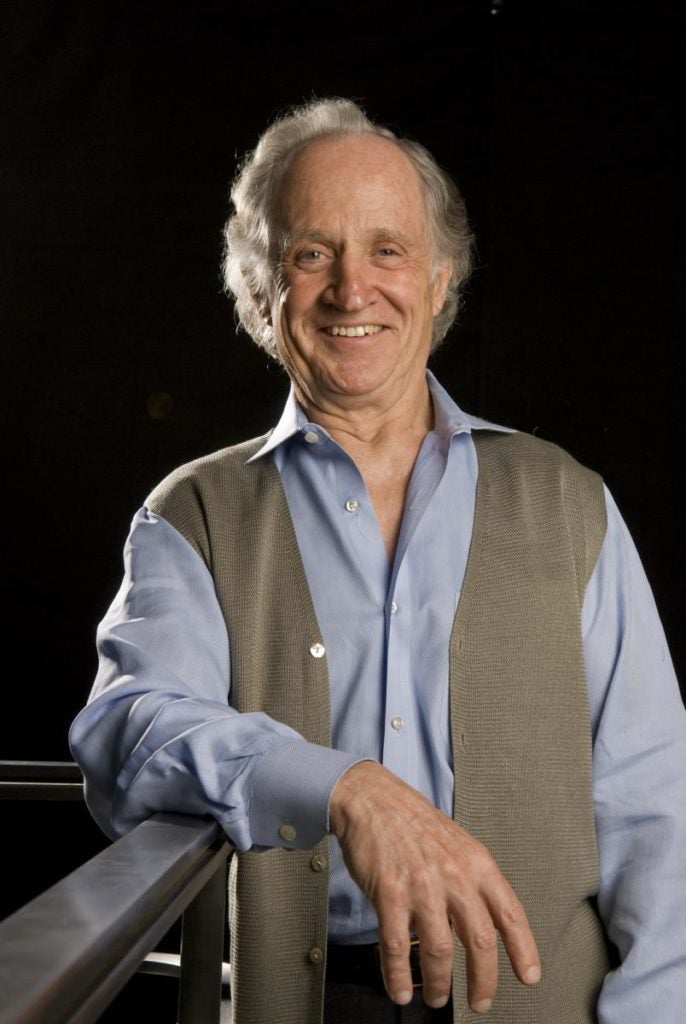 Dr. Mario R. Capecchi
2007 Nobel Laureate in Medicine
Distinguished Professor in
Human Genetics & Biology
University of Utah School of Medicine
Mario R. Capecchi, Ph.D., was born in Verona, Italy, in 1937. He received his Bachelor of Science degree in chemistry and physics from Antioch College in 1961 and his Ph.D. in biophysics from Harvard University in 1967. After six years on the Harvard School of Medicine faculty, he joined the University of Utah as a professor of biology in 1973.
Dr. Capecchi is best known for his pioneering work on the development of gene targeting in mouse embryo-derived stem cells. This technology allows scientists to create mutations in any desired gene, giving them virtually complete freedom to manipulate the DNA sequence in the genome of living mice.
His work in this area revolutionized the study of mammalian biology and is used to understand countless diseases scientists worldwide. In 2007, he was recognized for this achievement with the Nobel Prize in physiology or medicine, which he shared with Oliver Smithies and Martin Evans.
His current research interests include the molecular genetic analysis of early mouse development, neural development in mammals, production of mouse models of human genetic diseases, gene therapy, homologous recombination, and programmed genomic rearrangements in the mouse.
Distinguished Professor of human genetics and biology, Dr. Capecchi belongs to the National Academy of Sciences and the European Academy of Sciences, and most recently, the National Academy of Medicine. The Nobel Prize tops a long list of worldwide awards and recognition he has received for his scientific achievements.
Abstract
Gene targeting allows the designed modification of any gene in the mouse genome. Since genes impact all biological phenomena this methodology can be used to study any biological phenomena common to mammals in the mouse. We are using it to model human disease in the mouse. The models can be used to analyze the pathology of the disease at a level not feasible in humans and as a platform for the development of new therapeutic protocols. I will discuss the modeling of a neuropsychiatric disorder, obsessive-compulsive (OCD) spectrum disorder in the mouse. Our analysis provides the unexpected conclusion that microglia, immune cells of the brain, normally control specific brain circuits, and that defective microglia result in aberrant behavior very similar to the human OCD spectrum disorder, trichotillomania.
Moderator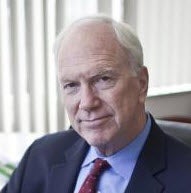 Edward B. Healton, M.D., M.P.H.
Executive Vice President for Health Sciences &
Executive Dean, Georgetown University Medicine
Edward B. Healton, MD, MPH, is a Professor of Neurology, Executive Vice President for Health Sciences at Georgetown University, and Executive Dean of the School of Medicine (EVP).
As EVP, Dr. Healton oversees a $270 million research and educational enterprise and is responsible for advancing the educational and research missions of Georgetown University Medical Center (GUMC), and working effectively with the leadership of MedStar Health, its clinical partner. GUMC comprises a School of Medicine (founded in 1851), a School of Nursing & Health Studies, the Biomedical Graduate Research Organization (BGRO), and the Lombardi Comprehensive Cancer Center.
Prior to his role as EVP, Dr. Healton served as Chairman of the Department of Neurology and the Department of Rehabilitation Medicine at MedStar Georgetown University Hospital (MGUH) and Georgetown University Medical Center (GUMC) from 2006 to 2015. From 2001-2011, Dr. Healton also served as Senior Vice-President for Medical Affairs and the Medical Director of the MedStar National Rehabilitation Hospital (MNRH). Since he joined MedStar and Georgetown University in 2001, Dr. Healton has focused on the growth of the clinical and academic programs at MNRH and MGUH, especially in the Neurosciences.
Under his clinical and academic leadership, Dr. Healton has led the development of opportunities for clinical and academic collaborations across Georgetown University, MedStar Health, and MedStar Health Research Institute.
Receiving his undergraduate training from the University of Oregon and his medical training at Creighton University, Dr. Healton completed his postgraduate training in Neurology in the Columbia University residency program at the Neurological Institute, New York-Presbyterian Hospital. He also completed his Masters in Public Health at Columbia University. Following the completion of his training, Dr. Healton's subsequent tenure in New York included more than 30 years of clinical, academic, and administrative management experience at Columbia University College of Physicians and Surgeons and Harlem Hospital Center. During that time, he served as Clinical Professor of Neurology, Senior Associate Dean and Assistant Vice-President at Columbia, and Medical Director at Harlem Hospital Center. He also was appointed Emeritus Professor of Clinical Neurology at Columbia University. Dr. Healton also published extensively, especially in the areas of cerebrovascular disease and the neurological complication of systemic diseases such as cobalamin deficiency and severe hypertension, as well as community-based health services research.
Dr. Healton serves on the Board of Directors of Trinity University and of the MedStar National Rehabilitation Hospital.